Coverage Area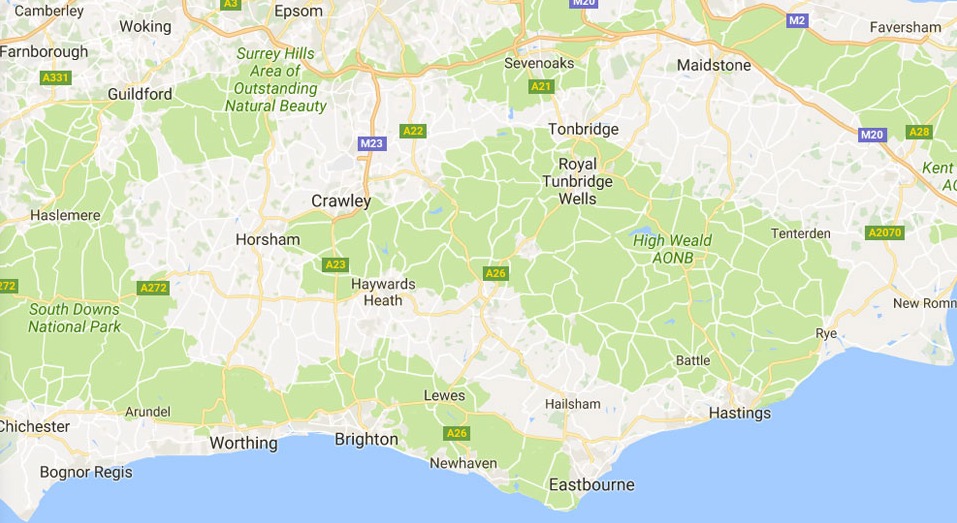 Garage Doors in the South East
Wessex Garage Doors are specialist suppliers and experienced installers and repairers of garage doors in South East England. As one of the largest garage door companies in the region, we cover the towns of Crawley, Guildford, Tunbridge Wells and Tonbridge as well as areas further afield across Surrey, Sussex and Kent. A long established, family run business with many years' experience in the supply, installation and repair of garage doors, we strive to deliver excellence in all our work.
At Wessex Garage Doors, we literally have hundreds of high quality doors for you to choose from. We deal with most of the major garage door brands and offer a wide choice of door styles including Up and Over Garage Doors, Roller Garage Doors and Sectional Garage Doors. With so much on offer, we're confident that you will find the perfect garage door for your home.
We work with superior materials such as timber, ABS, GRP and steel to make sure that all our garage door products are not only fit for purpose but are extremely robust, secure and visually attractive. Whether your property is situated in Guildford or Crawley, Tonbridge or Tunbridge Wells, our team of engineers can provide full home installation, maintenance and repair.
At Wessex Garage Doors, we are committed to delivering the highest levels of customer service in the South East. If you would like to find out more about our garage doors, get a free quotation or book a home visit anywhere in Surrey, Sussex or Kent, please contact our friendly, professional team on 0800 161 3733 or click here.