Automatic garage doors have many advantages in terms of easy accessibility and greater home security. From wooden roller doors to up and over steel models, almost every garage door can be automated and remotely controlled with a hand transmitter. But even with premium electric garage doors, there may come a time when professional attention becomes necessary.
At Wessex Garage Doors, we have an experienced team of skilled garage door technicians on standby who can carry out any automatic garage door repair quickly, professionally and at competitive prices. Why not contact us today to arrange a home visit?

WHY USE WESSEX FOR YOUR REPAIRS & ACCESSORIES
WE COVER SURREY, SUSSEX AND KENT
FAST RESPONSE RATE
QUALIFIED ENGINEERS ON STANDBY
METAL, WOOD, FIBREGLASS TYPE GARAGE DOORS ATTENDED TO
ALL BRANDS COVERED
REPLACEMENT PARTS AVAILABLE
Common faults and problems
When your automatic garage door goes wrong, the first step is to take a look yourself to see what the problem is. Here are some of the most common issues encountered with garage doors, and some handy troubleshooting tips you could try yourself: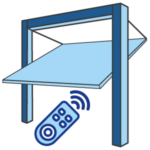 Power failure or malfunctioning controls
If your automatic garage door is not responding, loss of power supply or a faulty controller may be the reason. Check the power source for the door, including the fuse board and access code, and double check that everything is switched on as it should be. Call out our repair engineers if you cannot locate the problem.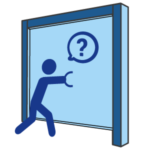 Door is hard to open/close
If your electric garage door feels unusually stiff when in motion, there may be a problem with tracks. Clean out any dirt or debris that might be obstructing the rollers, and add lubrication to ease the stiffness. If sections of the track are dented or warped, your door will need professional attention.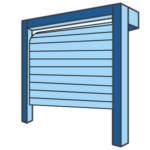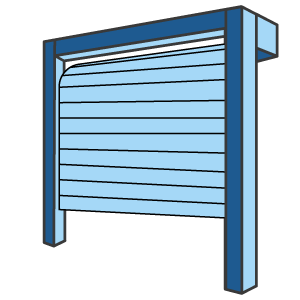 Door is stuck midway
Modern garage doors are precision engineered; even the tiniest obstruction can stop the door from working properly. If your automated garage door is jammed and won't move up or down, check for obvious blockages inside the tracks to ensure nothing inside the garage is blocking the door operation.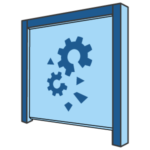 Motor overheating
Overheating could be the cause of a temporary power failure. Has your automatic garage door been in use continuously for any length of time? Check the motor temperature and let the door cool down before operating the opener again.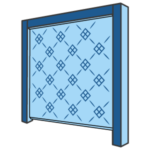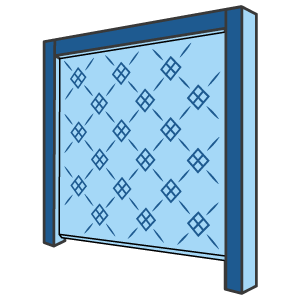 Door won't stay open
If your automatic garage door keeps dropping or closing on you, the torsion springs at the top of the frame or the extension springs at the sides may be faulty and can no longer support the weight of the door. Our engineers can easily adjust the springs.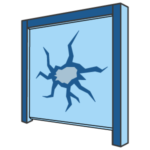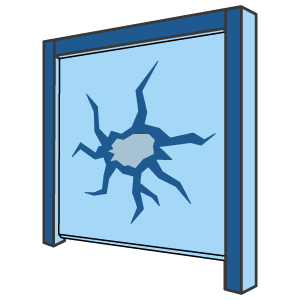 Poor general condition
Has your electric garage door seen better days? What may look like cosmetic damage in the form of cracks, dents or buckles can actually prevent your door from operating correctly. A regular maintenance regime is highly recommended to deal with minor damage before they turn into bigger, and more costly, repair issues.
Commitment to service excellence
When your automatic garage door develops a fault, it's more than a nuisance. The security of your garage, its contents and your home may be compromised. Whatever the problem, it's important to get the fault diagnosed and fixed quickly and professionally. At Wessex Garage Doors, our team of seasoned garage door engineers can deal with virtually any problem.
We are one of the most respected names for garage door installations and repairs in the South East, having built our reputation on the superior quality of the doors we supply, as well as our fast and reliable repair and maintenance services.
Experienced team of garage door technicians
Over the years, our in-house team of highly skilled engineers have dealt with just about every garage door problem imaginable. Whether the operating mechanism of your electric garage door has become damaged, there's been cosmetic damage, a structural issue or a power failure, we have the necessary expertise to carry out an accurate diagnosis and repair service.
What's more, you can rely on us to respond to any service enquiry with a minimum of delay. We are as concerned as you are about the potential home security risk that a malfunctioning automatic garage door may represent. With Wessex Garage Doors on the case, you have total peace of mind of knowing that the problem will be fixed quickly and professionally.
Full range of spares and accessories in stock
We have a vast range of authentic spares, replacement parts and accessories in stock including locks, handles and rollers, springs, cables and much more besides. Other parts can be ordered in very quickly. We source our spares direct from leading manufacturers and can carry out repairs to any automatic garage door swiftly and with minimal inconvenience to our customers.
If your hand transmitter has been damaged or misplaced, fear not. At Wessex Garage Door, we stock replacement hand transmitters for major brands such as Garador, Hörmann, Cardale and Novoferm. We also offer additional security options and regular servicing plans, as a one-stop shop for all your garage maintenance needs.
For automatic garage doors installed by Wessex Garage Doors, we offer a comprehensive aftersales service that extends our own installation warranty and maintains the manufacturer's 'safe and reliable' guarantee. Take a look at our Service Passport Scheme to find out more.
BRANDS WE REPAIR
Contact us
For enquiries about automatic garage door repairs in Sussex, Surrey, Kent or anywhere in the South East, please get in touch with our team here at Wessex Garage Doors. We can be reached by phone on 0800 161 3733 or by sending us a short message via our online contact form here.