Garage Door Repairs
At Wessex Garage Doors we have a team of highly experienced garage door technicians who can deal with almost any problems. We have encountered just about every issue imaginable with garage doors, and can draw on our years of expertise to carry out the fix for you. Whether you have a steel, timber or fibreglass door, we can help you.
You may have a door with a few bumps and scratches or there might be a more serious problem that could cause a home security issue. For more details or to book a time for us to survey your door, please get in touch with us today.

Qualified technicians with years of experience
Even with premium garage doors that are extremely well-made and reliable there may come a time where they'll need some attention. Whether an aspect of the doors mechanics have become damaged through standard wear and tear or the door has suffered criminal damage caused by someone trying to gain access to the garage, it may be necessary to bring in professional garage door experts to make repairs.
Our team of experienced and qualified garage door technicians can come out to assess your door to establish what we can do for you.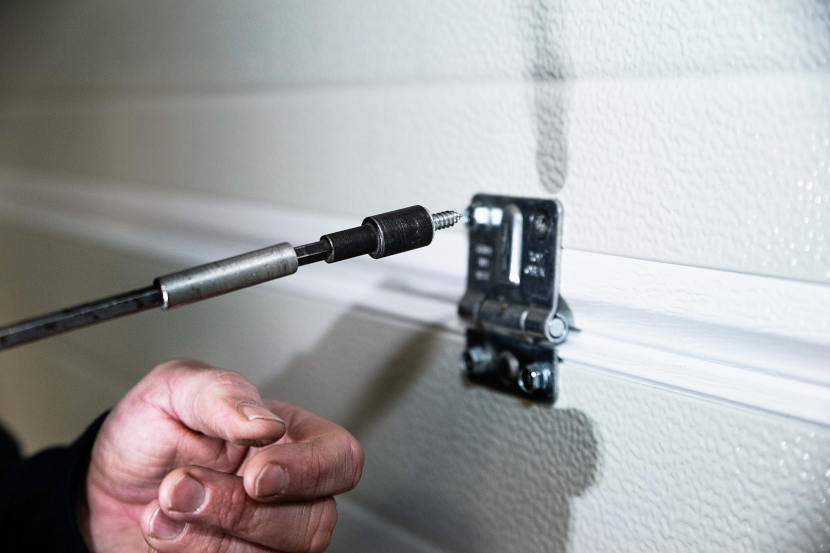 Why Use Wessex For Your Repairs & Accessories
We cover Surrey, Sussex and Kent
Fast response rate
Qualified engineers on standby
Metal, wood, fibreglass type garage doors attended to
All brands covered
Replacement parts available
Accessories and spares available
We stock a full range of high quality, genuine accessories, replacement parts and spares for quality garage doors. This means that we have the ability to carry out repairs on almost any kind of model. If we don't have it in stock we can reach out to our suppliers to get one as soon as possible – it will not take us long to source it.
For replacement hand transmitters please click here where you can get more information and request an online quote. 
Whether you are having trouble with springs, cables, rollers, locks or handles, we source our spare parts directly from the leading manufacturers. Our team can then get to work and carry out your repair work as soon as possible.
A trusted and reliable service
Wessex Garage Doors is one of the most trusted and renowned names in garage door repairs across the South East of England. We have built up our reputation not only in selling the highest quality doors but also in our ability to carry out fast and comprehensive repairs and maintenance to your door.
We can fix all brands of garage door from Garador and Hormann to Novoferm and Woodrite
We have set out a customer charter to ensure that every client receives the same high quality service
We can repair all types of garage doors including up and over, roller, automated and sectional
Far more cost effective than replacing your door
Contact us today
If you are interested in having your garage door repaired or you just need to talk to us about getting replacement parts, the friendly team at Wessex Garage Doors would be happy to help. You can give us a call on 0800 161 3733 or contact us through our contact form and we will get back to you as soon as possible.