Service Passport Scheme

Wessex Garage Doors provides a free 12-month installation warranty with every garage door and electric operator that our Engineers install.
Further more, your newly installed garage door or electric operator will be covered by a manufacturer's 'safe and reliable' guarantee/warranty. These warranties can vary from manufacturer to manufacturer, even mechanical part to mechanical part, and can range from 2 years cover through to 10 years.
To ensure that your manufacturer's 'safe and reliable' cover is maintained most garage doors require servicing annually. The manufacturer will require your garage door to be serviced by an approved engineer at least once a year and that a maintenance record is completed and produced upon any warranty claim.
As part of our after sales support Wessex Garage Doors provide a comprehensive service that extends our own installation warranty and also maintains the manufacturer's 'safe and reliable' guarantee.
If you enroll in our Service Passport scheme, ensuring your garage door is serviced annually; we will guarantee the 'safe and reliable' operation of your garage door for a period of 10 years regardless of the warranty provided by the manufacturer.
A Service Passport holder has piece of mind that Wessex Garage Doors will keep their garage door functioning 'safely and reliably' for nothing more than a reduced service fee. Any part that requires changing to keep the garage door functioning safely and reliably WE will replace at no cost to the customer.
What is included in the Service Passport scheme?
Annual reminders to book a service at a time convenient to you.
A comprehensive service provided by an experienced Engineer at a reduced fee.
Any 'safe and reliable' mechanical parts* replaced free of charge.
A Service Passport to record all maintenance visits.
Assurance that should you have any concerns with the 'safe and reliable' operation of your garage door in-between service visits we will attend at no cost to you.
Confidence your garage door will function safely and reliably for at least 10 years.
*Springs, guide rollers, tracks, wire cables, pulleys and hinges.
What is not covered by the Service Passport scheme?
Panel corrosion or weathering – refer to your manufacturer's warranty.
Painting or periodic treatment of wooden garage doors.
Damage or destruction after installation.
Replacement light bulbs, batteries, fuses and hand transmitters.
For your ease, we have below included links to the Terms and Conditions relating to the warranties of the manufacturers we use, to view these please click on the relevent manufacturer logo.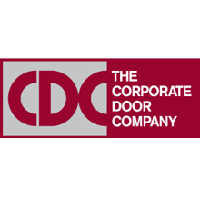 There are, however, some common maintenance procedures mentioned by most manufacturers that you should follow in between servicing:
Wash your garage door with a mild soap-based solution every few months. In coastal areas wash more frequently to remove salt and especially remove bird droppings from GRP doors as soon as you can – both are particularly corrosive.
Do not use grease on running tracks – just keep them clean.
Do not paint springs.
If necessary, avoid oiling lock cylinders – lubricate with graphite dust instead.
Apply/repeat finishes at intervals as advised by the stain/paint manufacturer.
Our specialist team at Wessex Garage Doors is able to advise on any routine maintenance, accessories or replacement items.