Our experienced team of skilled technicians can carry out any garage door repairs quickly, reliably and at competitive prices.

When your roller garage doors develop a fault, it can compromise the security of your garage, its contents and your home. Whatever the problem may be, it's important to have it seen to and the issue resolved quickly, efficiently and professionally.
At Wessex Garage Doors, our seasoned garage door technicians can deal with virtually any problem you may encounter with your roller garage doors. Get in contact to arrange for a site visit, and we will be there as quick as we can to diagnose the problem and fix what's wrong.
WHY USE WESSEX FOR YOUR REPAIRS & ACCESSORIES
WE COVER SURREY, SUSSEX AND KENT
FAST RESPONSE RATE
QUALIFIED ENGINEERS ON STANDBY
METAL, WOOD, FIBREGLASS TYPE GARAGE DOORS ATTENDED TO
ALL BRANDS COVERED
REPLACEMENT PARTS AVAILABLE
What can go wrong?
Your first step is to identify what the problem is and see whether you can fix it yourself. Here are the most common issues encountered with roller garage doors, and what you can do about it: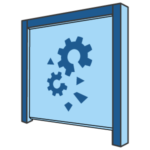 No power
For roller garage doors with automation, a loss of power might be the reason they're not responding. Check the power source for the door, including the fuse board, and make sure everything is switched on to eliminate a power supply issue.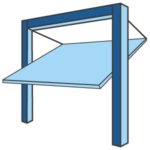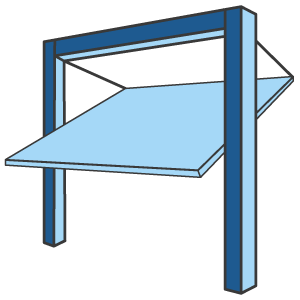 Emergency release
Whether your roller garage door is electrically or manually operated, there will be an emergency release chain that should jerk the door into motion. If it still refuses to budge, arrange for a visit from our technicians for professional attention.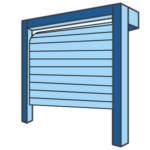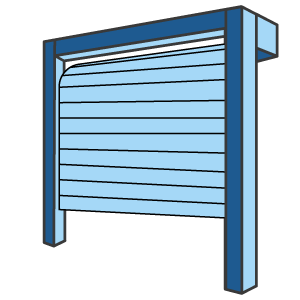 Dirt blockages
If your roller garage door is stuck in mid-operation, either half opening or half closing, there might be dirt or debris stuck in the tracks. Take a close look and remove any blockages to see if this solves the problem. For automated garage doors, do ensure that the power is turned off first.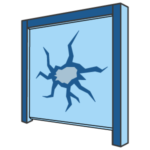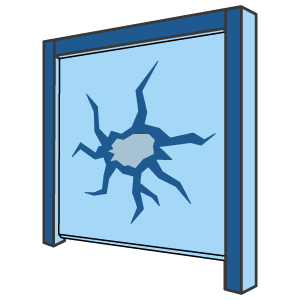 Poor condition
Is your garage door generally in poor condition? Damage in the form of buckles, cracks or dents can prevent the door from functioning correctly, and it will look unsightly too. Make sure you have a regular maintenance regime to spot and deal with minor damage, or call Wessex Garage Doors for advice.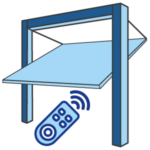 Incorrect door code
For code operated roller garage doors, check that you are using the correct access code. If you are and the door remains motionless, or a neighbour's door is using the same code as yours, you need to call out the engineers to reset the system.
Roller garage doors are a compact, space-saving door design that is particularly suitable for short driveways or where space is at a premium. The operating mechanism is mounted on vertical tracks that run up and down the side of the door. As the door opens, it rolls up neatly and securely in its own barrel-like compartment at the top of the garage's internal opening. As such, it's an easy-to-maintain design, whether the doors are made from steel, GRP fibreglass or ABS plastic. But even with premium garage doors there may come a time when they need attention.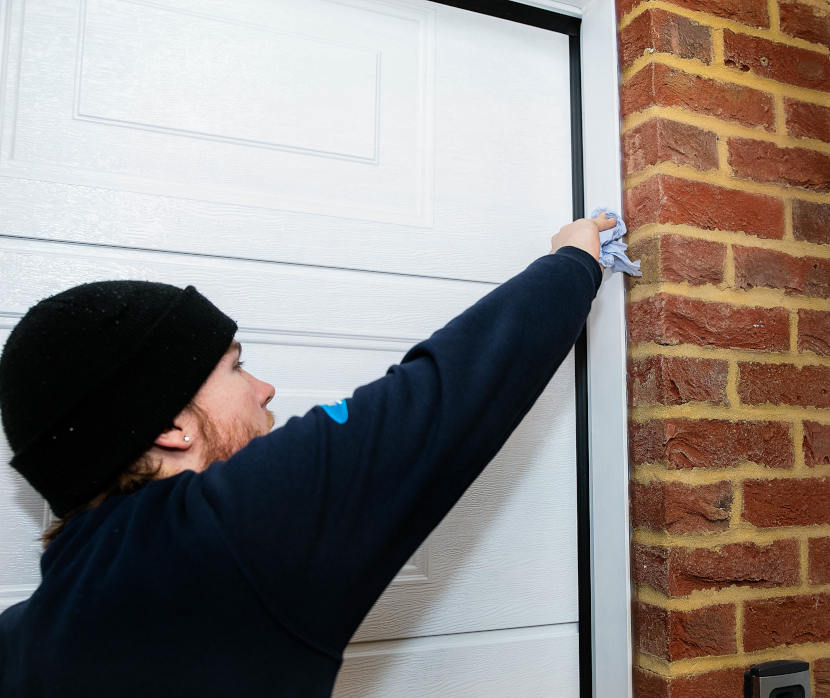 Skilled engineers with years of experience
Whether an aspect of the operating mechanism has become damaged through wear and tear, or the door has suffered cosmetic or structural damage, it may be necessary to call in professional garage door experts to carry out repairs.
At Wessex Garage Doors, our specialist team of garage door technicians have, over the years, dealt with just about every garage door problem imaginable. This gives us a wealth of hand-on expertise and in-depth knowledge, meaning you can rely on us to carry out the fix for you.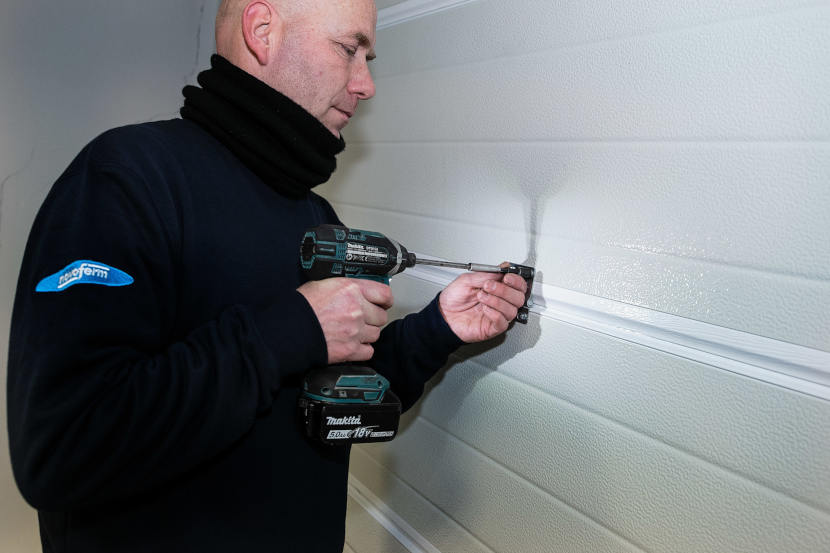 Accessories and spares in stock
We have a full range of high quality, genuine accessories, spares and replacement parts for locks, handles and rollers in stock, and can order in other parts quickly. This allows us to carry out repairs on roller garage doors from all major manufacturers with the maximum of convenience for you.
What's more, we offer security options, door automation and service plans for your garage doors, making sure that your have a reliable service provider whenever you need it.

Reliable, trusted service
We pride ourselves on being one of the most respected names in garage door repairs across the South East. Wessex Garage Doors' reputation is founded on the supply and installation of the highest quality doors as well as our quick, efficient and comprehensive repair and maintenance service.
We repair all major brands including Garador, Hörmann, Allugard and SeceuroGlide.
We have set out a customer charter to ensure that all clients receive the same superior service.
Repairing an existing door is usually more cost-effective than replacing the door.
BRANDS WE REPAIR
Contact us
For all enquiries regarding roller garage door repairs in London, Surrey, Sussex, Kent and across the South East, or to ask about the availability of replacement parts, please get in touch. Call Wessex Garage Doors on 0800 161 3733 or send us a message via the contact form and we will get back to you without delay.