NEW GARAGE DOORS
Excellent, very efficient and answered any questions so I fully understood the answer. Very pleasant operator.
The workmen were polite and quickly did the job, tidied up after them and took the old door away. Before they left they gave a demonstration of how the door operated.
I contacted Wessex Garage Doors following a referral by a neighbour. Their product knowledge, pricing and installation was first class. I am so pleased with my new electric garage doors!
We were very pleased with the efficient and friendly way our order was handled, the door arrived on time. We are very pleased with the appeared and working of the door.
Automated Garage Doors
If you are looking for maximum convenience and style as well as high levels of home security, an electric solution is what you need. An automated garage door can provide you with a truly contemporary system that will take your home in Canterbury to the next level of luxury. Gone are the days of fiddly keys – instead use the remote control handset to open and close your garage door at the mere click of a button. Ask our team to talk you through all the available automation options and pop into our Surrey showroom for a demonstration.
If you already have an automated garage door but there's a problem with it, we can help with that too. Our garage door technicians will come out to your property to take a look, diagnosing and fixing the fault expertly and efficiently. For a competitive quote that you will love, get in touch with our dedicated team on 0800 161 333.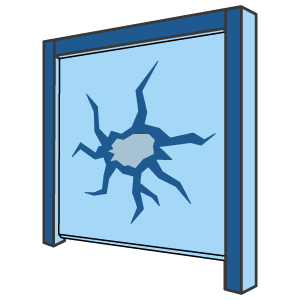 Garage Door Repairs
Are you having problems with your garage door? Perhaps it won't open or close properly, or you've noticed cosmetic damage or encountered a structural or electrical fault? Whatever the issue, Wessex Garage Doors' maintenance and repair team will come out to deal with it swiftly and professionally.
With our vast product knowledge and close customer relationships developed over several decades in the industry, we understand only too well how important it is to secure your garage and protect your home at all times. If your garage door is not working as it should, contact Wessex Garage Doors today and let us restore its full function without delay
Why choose Wessex Garage Doors?
We are a proud family business with more than 30 years providing premium quality garage doors for properties in the South East. We work with all the major garage door manufacturers in the business, including Hormann, Garador and Novoferm, to mention a few.
Customer satisfaction is very important to us. We are known as a complete garage door company, offering much more than just the sale of a new door. From expert advice and guidance to free home surveys, full professional installation to comprehensive aftersales maintenance and repair services, we are committed to ensuring that you will get the most out of your garage door. Take a look at our testimonials page to see the many glowing reviews we've been delighted to receive.
A garage door is a great investment into your home, and you will be spoilt for choice when it comes to selecting the best door for your home. Why not take a look at our Buyers' Guide to get you thinking along the right lines, and visit our online gallery for inspiration.
FAQs
Is an up and over garage door the best solution for families with children or pets?
Each up and over garage door supplied by Wessex Garage Doors meets EU safety regulations and come with anti-drop devices to ensure maximum safety for everyone in the family. It goes without saying that full adult supervision is always recommended when garage doors are being operated in the vicinity of kids or pets.
How long does it take to install new garage doors?
At Wessex Garage Doors, we have an experienced team of garage door technicians at our disposal who will come to your house to install the new doors. A typical garage door installation takes around 2-5 hours. Some specialist doors or electric models may be more complicated to fit and take longer.
What is the best way I can look after my garage door?
Regular maintenance should include thorough cleaning and lubricating of all moving parts at least every 4 months. Wash your doors with a mild soap-based solution every few months, more frequently in coastal areas. Salt and bird droppings can be particularly corrosive and should be removed asap. Recoat your doors as advised by the stain/paint manufacturer and don't forget to invest in a professional garage door service once a year.
Follow Us On Instagram To See Our Recent Installations