Roller Garage Doors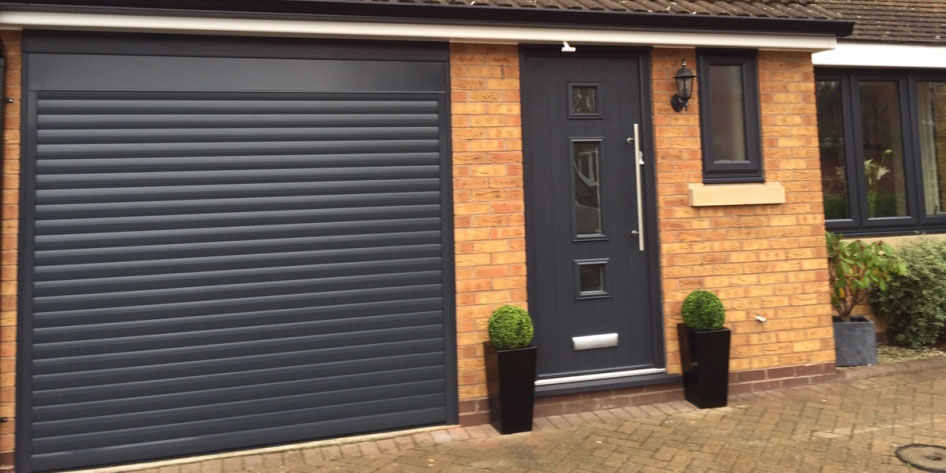 Roller garage doors offer the perfect solution for short driveways and in any situation where outside space may be at a premium. The neat and compact design consists of our roller garage doors being mounted on vertical tracks that run up the side of the door. As the door opens, it rolls up until it is safely stored in its own barrel-like compartment at the top of the garage's internal opening.
A space saving design, roller garage doors allow you to park up close to the building while still enjoying easy access. What's more, there's no problem with a door swinging out and potentially obstructing the parking space outside the garage or, worse, hitting a vehicle.
Offering great value for money along with a free 12 month warranty and our price promise guarantee, our roller garage doors are an all-round attractive and secure solution for your home.
A variety of colours
Our roller shutter garage doors are available in a choice of different materials – steel, GRP and ABS Plastic – as well as a wide range of styles. Just take a look at the Roller Garage Doors Gallery below to see how your home could be improved in terms of visual appeal and security.
All doors are installed with a powder coated finish which is very easy to look after. Choose from a selection of colours to complement the rest of your home or, alternatively, go for a wood grain effect foil finish to stay in keeping with your home's wooden window frames and doors.
BENEFITS OF Roller Garage Doors
Value for money
Space saving - park close to the door & still enjoy easy acccess
Materials: steel, GRP or ABS plastic
Various colours incl. wood grain
Automation available with remote control access
Secure solution
Automatic Roller Garage Doors
If you prefer the convenience and added security of electrically operated doors, our garage roller doors are available with full automation and remote control access. The space saving design comprises a tubular motor which is installed along with sophisticated, built-in safety features for your complete peace of mind.
Once the roller garage doors are closed, they're locked into the side tracks, with no external handles or locks visible that could be used to force entry. The clever design of our automatic roller garage doors provides unrivaled security for your home at all times.
If you are interested in having roller garage doors installed on your garage, do not hesitate to get in touch with us today. At Wessex Garage Doors we also offer a delivery service across the UK for all types of garage doors including roller garage doors.
We work with leading manufacturers including Hörmann, SeceuroGlide, Garador, AlluGuard and more to provide you with the best possible results.
There are two kinds of roller garage doors that each require different sets of measurements. Click here to read our guide on measuring up for roller garage doors.
For more information, take a look at our dedicated FAQ page.