New Garage Doors
Excellent, very efficient and answered any questions so I fully understood the answer. Very pleasant operator.
The workmen were polite and quickly did the job, tidied up after them and took the old door away. Before they left they gave a demonstration of how the door operated.
I contacted Wessex Garage Doors following a referral by a neighbour. Their product knowledge, pricing and installation was first class. I am so pleased with my new electric garage doors!
We were very pleased with the efficient and friendly way our order was handled, the door arrived on time. We are very pleased with the appeared and working of the door.
Wessex Garage Doors supplies the highest quality garage doors to properties in Croydon and beyond. We are a team of experienced garage door specialists with over 30 years in the industry. We have built up an exceptional reputation for the quality of the products that we provide, but also for our full range of services, including delivery, fitting, repairs and servicing.
If you are interested in learning more about the garage doors that we provide, please get in contact with us today for more information.
Automated Garage Doors
Automated garage doors provide fantastic levels of security, convenience and aesthetic appeal for your property in Croydon. You'll no longer have to worry about fiddly keys or getting out of the car when the weather is bad – instead, you can simply use a remote-control handset to open and close your garage, all at the click of a button. Our team can talk you through the various automated options available to you to ensure you make the right choice for your garage.
If you've already invested in an automated garage door but you've spotted a problem, we can help with that too. We will visit your property to assess the issue and fix the fault as quickly as possible. For a competitive quote, contact us today.
Why Wessex Garage Doors?
Whatever your requirements are for garage doors in Croydon or anywhere around South London, Wessex Garage Doors should be your first port of call. We supply a vast range of brand new garage doors and automatic opening mechanisms from leading manufacturers, ensuring we have options for all requirements and budgets. We also offer a broad and varied selection of affordable and reliable specialist aftercare, repair and maintenance services to keep your garage door in the best condition.
Our highly trained team of experts have many years' experience under their belt, having accumulated a vast amount of specialist knowledge about garage doors that we put at our customers' disposal. From supplying and fitting a new door made by leading manufacturers to automating or repairing an existing door, you can rest assured that the service you receive will be of the highest possible quality and always delivered with professionalism.
Over the years, we've worked with many customers in Croydon and the surrounding area, whether it's supplying and installing a superior up and over door, a sectional or roller garage doors. From wooden garage doors to steel or GRP models, if it's a garage door, we've got it covered!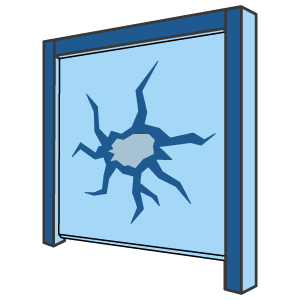 Garage Door Repairs
Are you having problems with your garage door? Maybe it won't open or close properly, or you've noticed cosmetic damage or encountered a structural or electrical fault? Whatever the issue, Wessex Garage Doors' maintenance and repair team can deal with it swiftly and professionally.
With our vast product knowledge and close customer relationships, developed over several decades in the industry, we understand only too well how important it is to secure your garage and keep your home protected at all times. If your garage door is not working as it should, contact Wessex Garage Doors today and let us restore its full function without delay
FAQs
How long does it take to install a new garage door?

We have an experienced team of garage door technicians at our disposal who will visit your property to install your new door. The installation process typically takes between 2 to 5 hours, and is dependant on the model you choose. Specialist models or automated doors can be more complex and will take longer to install as a result. But we'll always strive to work as quickly and efficiently as possible for minimal disruption to you.
How can I maintain my garage door?

The better you can care for your garage door, the longer it will last. There are several ways you can ensure your new door stands the test of time, including regular cleaning and lubricating all of the moving parts every 4 months, and washing the door with a mild soap solution every couple of months to remove dirt and debris. If you live in a coastal area, we recommended that you clean the door more regularly, as salt and bird droppings can be corrosive to the material and can lead to damage over time. You should also re-coat the door, as advised by the manufacturer, and have your door professionally serviced once a year to ensure it's working properly.
Do you offer insulated garage doors?

We do – we offer a range of thermally-insulated garage doors that are perfect if your garage is attached to your property, or you have a room above the main space, to retain heat and keep your garage as energy-efficient as possible. Roller doors and sectional garage doors are particularly well-suited to insulation and offer great results.
Follow Us On Instagram To See Our Recent Installations