NEW GARAGE DOORS
Excellent, very efficient and answered any questions so I fully understood the answer. Very pleasant operator.
The workmen were polite and quickly did the job, tidied up after them and took the old door away. Before they left they gave a demonstration of how the door operated.
I contacted Wessex Garage Doors following a referral by a neighbour. Their product knowledge, pricing and installation was first class. I am so pleased with my new electric garage doors!
We were very pleased with the efficient and friendly way our order was handled, the door arrived on time. We are very pleased with the appeared and working of the door.
Automated Garage Doors
If you are after enhanced home security in addition to convenience and style, an automated garage door could be the answer. No more fumbling with keys to get your door open – instead there's a handy remote control that will do the job at the click of a button. Ask the friendly Wessex Garage Door team to talk you through the different garage automation options and pop into our showroom for a demonstration. Electric garage doors offer a contemporary solution that will take your home in Ashford to the next level!
If you already have an automatic garage door but it needs some attention, we can help with this too. Our experienced technicians have a huge amount of experience and can tackle any automation repair expertly and efficiently. Why not contact us for a competitive quote on 0800 161 3733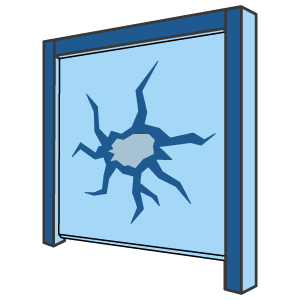 Garage Door Repairs
Are you having problems with your garage door? Perhaps it won't open or close properly, or you've noticed cosmetic damage or encountered a structural or electrical fault? Whatever the issue, Wessex Garage Doors' maintenance and repair team will come out to deal with it swiftly and professionally.
With our vast product knowledge and close customer relationships developed over several decades in the industry, we understand only too well how important it is to secure your garage and protect your home at all times. If your garage door is not working as it should, contact Wessex Garage Doors today and let us restore its full function without delay
Why Wessex Garage Doors?
As a family run business with 30+ years in the trade, we have built and excellent reputation as one of the leading garage door experts in the South East. We routinely work with some of the top names in the garage door business including Hormann, Cardale and Garador.
We offer a broad range of premium garage doors including traditional timber garage doors, contemporary roller and sectional models, and automatic garage doors. With literally hundreds of designs, materials and finish options available, we are confident that you will find your perfect door at Wessex Garage Doors.
Our showroom in Surrey, just off J8 M25, is easily accessible from Ashford. Pop in to see many types of garage door on display, get professional advice from our knowledgeable team and ask for a demonstration too. We are always happy to share our considerable expertise, providing professional advice and guidance to help you make the best decision for your home and wallet.
FAQs
Are you able to price match against competitors?
Yes, we always strive to provide you with the most competitive price for your new garage door, and pride ourselves on providing best value for money. If you've been offered a better price on a 'like for like' deal, please let us know so that we can match or even improve on it.
I am looking for insulated garage doors. Can you help?
Indeed, we can. At Wessex Garage Doors, we offer a choice of thermally insulated garage doors. These are recommended for garages that are attached to the property or that have a room above the main space. For best insulation results, roller garage doors or sectional garage doors offer the best seal, and can be installed with full thermal insulation.
How often does my garage door need servicing?
As your garage door is in daily use, we recommend that it should be professionally serviced at least once a year to keep it in optimum condition. Wessex Garage Doors offers a range of servicing options including bespoke packages – just contact our team to get set up. For new garage doors and automation installed by us, we recommend that you join our Service Passport scheme.