Hörmann Garage Doors

Wessex Garage Doors have been supplying, installing and repairing high quality garage doors from major brands, including Hörmann garage doors, for over 25 years. We are one of the leading garage door companies in Surrey, Kent and Sussex area and can cater for your every need.
Customer service and satisfaction is our top priority. That's why we offer a 12 month warranty on all garage doors as well as a price promise guarantee. Our doors come with secure locking as standard, and virtually any garage door can be fitted with automation to give you the added convenience and security of electric garage doors.
Hörmann
The German, family-owned company was established over 80 years ago. The foundation for today's successful multinational operation was laid in the 1950s with the production of a pioneering product: the up and over garage door.
Going from strength to strength, Hörmann are now one of Europe's largest manufacturers of premium garage doors, as well as steel and aluminium entrance and side doors, industrial doors, electric gate and garage door operators.
Using the very latest processes in several manufacturing facilities across Germany to produce garage doors for domestic use, typically with a 10 year guarantee, Hörmann have a confident and extensive product range comprising of:
Hörmann's range of domestic sectional garage doors is one of the largest available in Europe. The comfort and convenience of sectional doors lies in the fact that they open vertically, giving you more space both inside and in front of the garage. Sectional garage doors offer a better degree of security, practicality and flexibility in sizing compared to other types of doors. They can be fitted to virtually any shape of garage opening, providing a perfect seal with integrated tough rubber weather seals in the steel fixing sub frame system.
Durable and reliable with a choice of canopy or retractable gear operating mechanisms, Hörmann's up and over doors combine quality, security and aesthetics. Canopy garage doors are easiest to install and provide maximum drive-through width when fully open. The door panel is held in place by zinc coated rust-proof springs, and protrudes from the frame to form a canopy. Retractable garage doors retract fully into the garage when open. This mechanism will convert easiest and safest to electric operation. The drive-through width is slightly reduced due to the space taken up by the lifting arms.
A space saving design, this remote control, electrically operated roller shutter garage door is made from high quality double skinned aluminium foam filled slats. Giving a strong external finish, the RollMatic can be installed to perfectly fit any shape of garage opening.
Side sliding sectional doors
Offering space saving as well as fast garage access, Hörmann's side sliding garage doors can be a convenient solution for many homes. Thanks to the unique design, the garage ceiling remains fully usable for storage of, eg. Canoes or surfboards, while a 'wicket door' allows for quick entry into the garage without having to open the entire door.
---
Ranges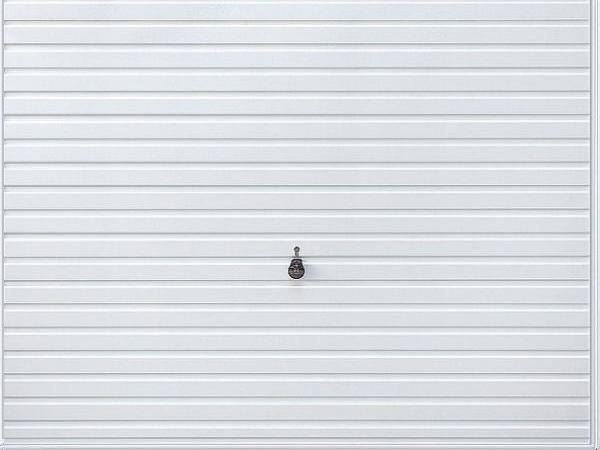 The Hormann 2002 Horizontal is a simple, stylish and timeless horizontal ribbed design ensures that this up-and-over model can look fantastic on a wide range of different styles of property. Created with a strong steel base, this is a durable and long-lasting garage door with excellent insulation and security features.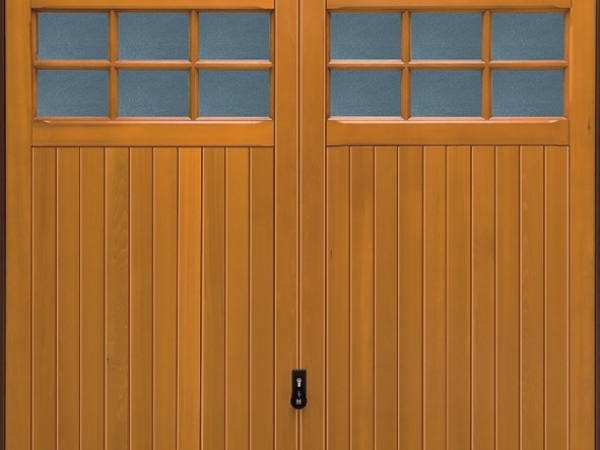 If you are interested in the practicality and simplicity of an up-and-over door, but are looking for something with a stunning appearance, the Hormann 2119 Leicester could be the perfect choice. This is a timber garage door with striking vertical slats that is designed to look like a traditional side-hinged garage door.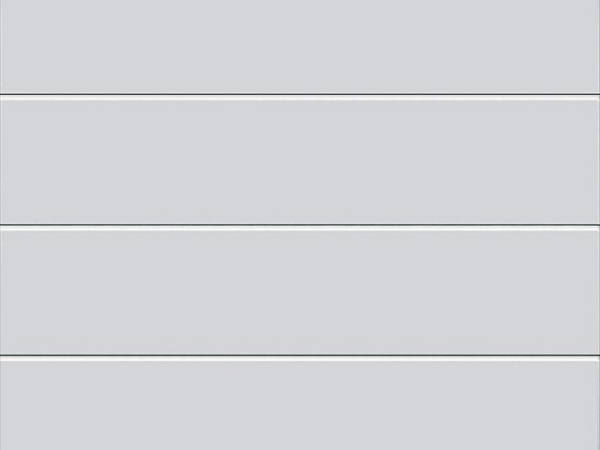 The Hormann LPU 42 L Ribbed model is a sectional garage with unique and unconventional design that can look stunning on almost any style of home. This is a simple and understated garage door with panels without any visual features – it will appeal to homeowners looking for a minimalist design.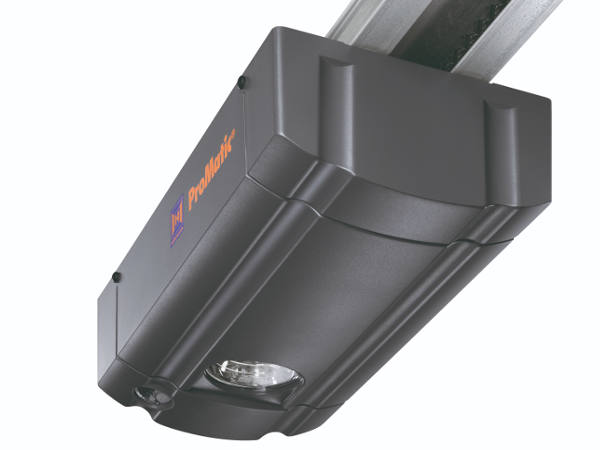 If you are having an automatic garage door installed, the Hormann ProMatic remote control garage door operator is one of the most popular models that we offer. Fast, reliable and quiet, this is a product that we are always proud to recommend to our customers at Wessex Garage Doors.
Contact
For quality, affordability and maximum peace of mind, Wessex Garage Doors are hard to beat. Get in touch today on 0800 161 3733 or fill in the contact form here for all enquiries regarding Hörmann garage door installations, automated garage doors or garage door repairs.