Steel Garage Doors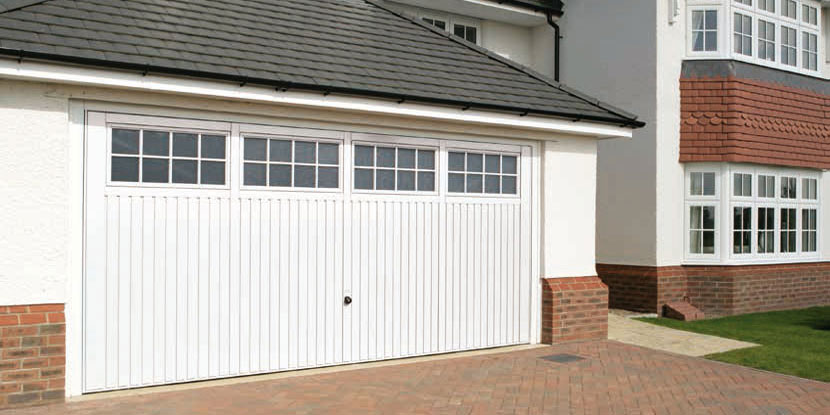 Steel Garage Doors
If you want strength, durability and value for money, there's no better choice than steel garage doors. At Wessex Garage Doors, we supply steel garage doors from market leading brands including Hörmann, Garador, Cardale, Novoferm and SWS. These are doors with a solid structure that's built to last!
Come to Wessex Garage Doors for a huge range of colours and finishes you can choose from, with wood grain and coloured effects available to really complement the style of your home. Why not take a look at our Steel Garage Doors Gallery below to inform your decision making and get a clearer idea of how you would like your home to look? With so much on offer, we're confident that you will find the perfect steel garage door for your requirements.
All our steel garage doors boast exceptional security features, with multipoint security locking fitted as standard, and an enduring quality that is supported by our 2-year warranty. For your ultimate convenience and peace of mind, virtually any garage door can be fitted with full automation.
Steel Garage Door installation
Renowned for their robustness and longevity, steel garage doors will last for many years, especially if they have been expertly installed by the skilled engineers at Wessex Garaged Doors! You can trust our experienced technical team to take care of everything, from the initial home visit all the way through to installation, aftercare, maintenance and repair.
Get in touch today for a free quote and to book your home visit in Crawley, Guildford, Tunbridge Wells, Tonbridge and the surrounding areas. We also provide a garage door delivery service across the UK for all types of garage doors including steel garage doors.
For details on how to correctly measure for steel garage doors, take a look at our guide here.
If you have any questions about steel garage doors, do not hesitate to get in touch with us today or click here to take a look at our steel garage door FAQ page.
BENEFITS OF Steel Garage Doors
Value for money
Durable, strong - warranty included
Metal: steel
Large choice of colours & finishes
Security locking as standard