Garage door locks can be temperamental at times, but if yours becomes damaged or faulty, it can make gaining access to your garage difficult or even impossible. To maintain full security of your property and to ensure that getting in and out of your garage is safe, we offer lock replacement and repair services for any type of door to keep your garage secure.

The Importance of Secure Garage Locks
From your car and bicycles to expensive power tools and storage for valuables, garages store some of our most prized and expensive possessions. Thieves can spot the signs of a faulty garage door, whether it's that the door is misaligned or that it doesn't close on the first pressing of the opener, making your garage a target.
With many garages also providing access to your home, you need to ensure that your garage is securely locked at all times. If you're experiencing issues with the lock, it's always advisable to seek professional advice to get it repaired or replaced as soon as possible.
Services We Offer
The team at Wessex Garage Doors provide full garage door repair services, from locks and openers to automatic garage door remotes. Our technicians work with customers across the whole of the South East, including Surrey, Sussex and Kent, providing repairs and replacement installations for any garage door lock to ensure your home security.
We can handle any lock concern or issue, including:
Garage door lock installation
Overhead garage door lock repairs
Reprogramming remotes and transponders
Lock replacements
Keypad repairs or replacements
We offer a professional and affordable service, and our team have many years' worth of experience and the necessary tools and equipment to carry out the work on-site as quickly as possible. We also provide free home visits and inspection surveys to identify potential issues with your garage door, and we can provide a free, no-obligation quote for any work your garage door requires.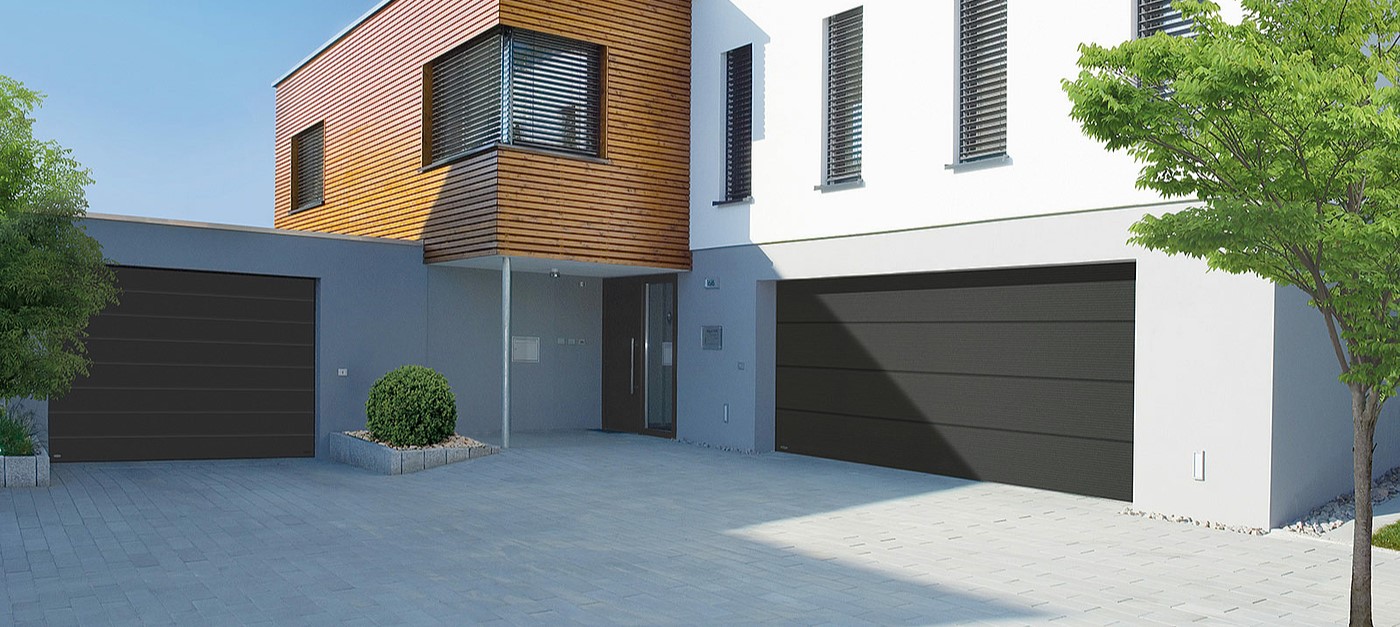 Types of Garage Door Locks
There are various styles of locks, depending on the level of security you need and the type of garage door you have. Our experienced technicians can identify the lock you have and offer advice and expert knowledge to help you choose a replacement if need be. Repairing or replacing the lock is a cost-effective alternative to replacing the whole garage door system, ensuring you have keep using your garage for many more years to come. These are some of the most common garage door locks we have experience with:
Bolts and Deadbolts – Side door bolts are common for garage doors, especially among homeowners, as they are invisible from the outside and are more difficult to tamper with. Deadbolts deliver additional reinforcement for the door and there are key-lockable options for greater security.
Garage Door Handles – Up and over garage doors often have a single locking handle in the centre of the door which can make them a target for break-ins or vandalism. A heavy-duty solution for this style of garage door is a defender which comprises a long arm which is fixed to the front of the door and locked to a concrete base, coupled with a padlock for added security.
T-Handle Lock – One of the most common locks on metal garage doors, this mechanism uses a difficult-to-replicate cylinder key to operate the handle rather than a conventional key.
Keyless Locks – Digital, electronic keypads are high security and operate without keys, so they're a convenient option for homeowners and commercial premises. You create the entry code for access, so they deter intruders.
Excellent Customer Service
Whatever type of garage door you have in place, we have the expertise and products to repair or fit a replacement lock for it. Whether you have a roller door, and up and over style garage or an automatic garage door, our skilled technicians can handle it with professionalism.
We work with a wide range of the UK's leading brands, from Garador and Hormann to Cardale, so we're experienced in tackling any type of lock. We take pride in our work and the quality of service we deliver to our customers is our top priority, so you can rest assured that your lock issue will be handled efficiently.
Contact our team today for advice or to book an appointment with an experienced technician.
WHY USE WESSEX FOR YOUR REPAIRS & ACCESSORIES
WE COVER SURREY, SUSSEX AND KENT
FAST RESPONSE RATE
QUALIFIED ENGINEERS ON STANDBY
METAL, WOOD, FIBREGLASS TYPE GARAGE DOORS ATTENDED TO
ALL BRANDS COVERED
REPLACEMENT PARTS AVAILABLE