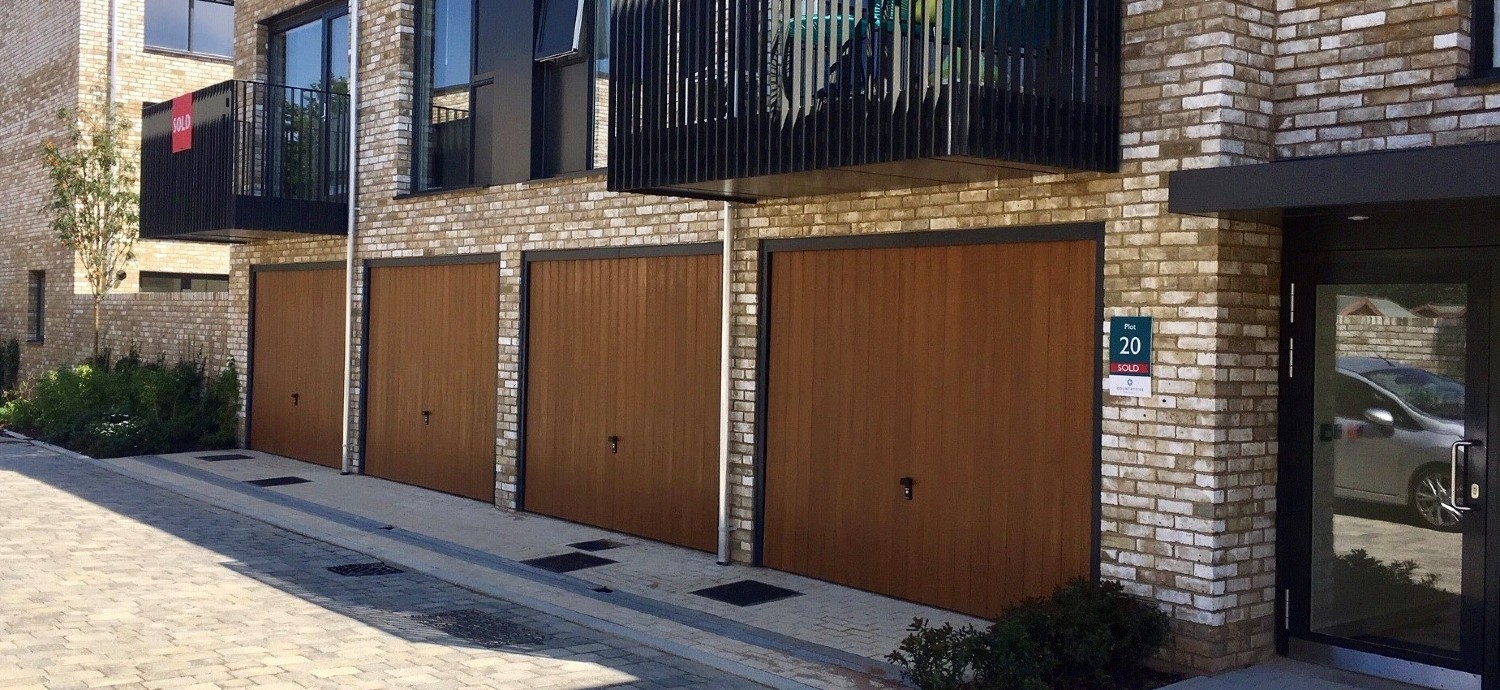 The new year is a great time to plan renovations to improve your home and increase its value. While there is usually plenty to do inside, don't overlook the impact of exterior upgrades. Installing new window frames or replacing a tired garage door will not only boost the immediate 'kerb appeal' of your property but it could also save you money.
How long does a garage door last?
The average garage door lasts from between 15 – 30 years. If yours has seen better days, it's likely to be less energy efficient as well as less secure. It could even lead to lower offers when your home goes on the market. Research from Good Move shows that sellers tend to reduce their offers by up to £57,000 when a home isn't appealing from the outside.
What's trending for 2023?
A garage door is an investment, so it pays to ensure that whatever you choose offers the best return on your money. Whether you want to create a home that's stylish both outside and in, to maintain the security of treasured vehicles or cut the cost of your energy bills, there's a door that's right for you.
Below we look at some of the most appealing options for 2023.
The appeal of natural wood is a trend we see returning year after year. As well as offering great longevity, wooden garage doors offer a classic aesthetic that complements a wide range of architecture and tastes. Especially well-suited to period properties, our wooden doors come in a range of colours, finishes, patterns and grains and all the main opening mechanisms, from up-and-over to sectional, making them one of the most adaptable choices on the market.
Offering high levels of security, insulation and style, a sectional garage door is always a fantastic choice. Made from several rectangular sections that sit flush against one another, these doors rise vertically and are renowned for their sleek lines and smooth operation. This type of door makes good use of space – making it perfect for driveways where space is tight – and they can easily be insulated to ensure you don't lose heat through this room. To top it all off they come in a huge range of materials and colours and can be customised to fit in with specific home styles.
Steel doors are an evergreen choice due to their unrivalled durability, security and value. If you maintain steel doors well they will last up to 30 years, making them a solid option for any householder. We stock steel doors from all the biggest manufacturers, with each door boasting exceptional security features such as multipoint locking as standard and lasting quality backed up by our free one-year installation warranty.
There's no doubt that doors made to your exact specifications are a luxury. But you may be pleasantly surprised to find it's a luxury that costs less than you think. Whether your house is an unusual design, or you simply want the ultimate storage for your collection of vintage cars, custom-made doors offer the opportunity to get exactly what you want. With more than 30 years' experience, our team can help your plans become a reality and fit doors in almost any material and opening.
Where to begin
We can talk you through the different benefits of our range of high-spec doors during a home visit or over the phone. Everyone's needs are different, of course, and we
enjoy helping our customers find the perfect solution for their homes.
We offer an impressive selection of options from traditional 'up and over' doors through to bespoke doors made to your exact specifications. As one of the leading names in the industry we pride ourselves on being at the forefront of new trends. We are pleased to offer doors that incorporate the latest technology and styles.
A small change with a big impact
Choosing a new garage door?
Explore our range of leading garage door manufacturers. We'll help you to choose the right door for your home.
Search Garage Doors
At Wessex Garage Doors, we guarantee to beat any quote so by upgrading to one of our quality garage doors you can be sure you're getting the best value. What's more, we do all of the hard work for you, making replacing or changing your garage door simple. We offer free home visits and surveys, plus a professional installation and spares and repairs service that's made us one of the most trusted names in the industry.
Why not call our team today to find out how we can help you upgrade your home today?