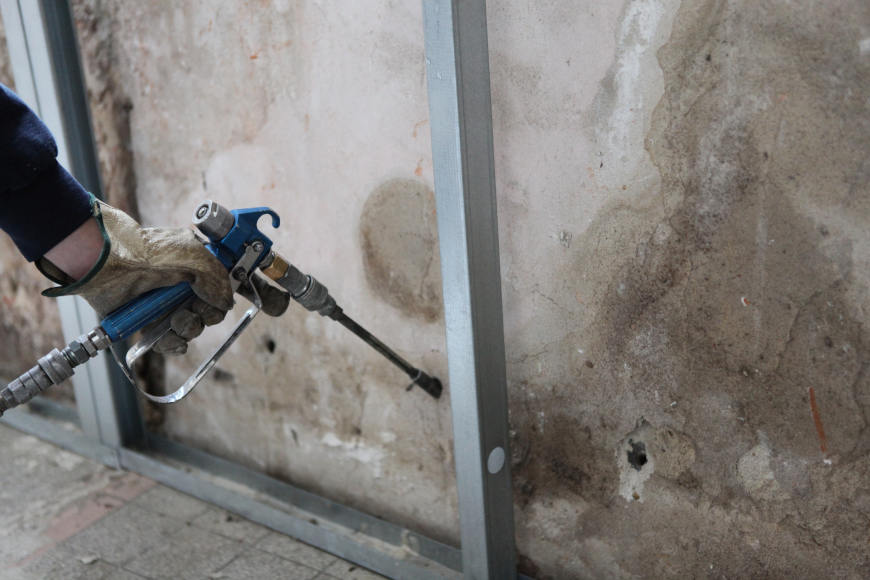 Did you know that your garage is quite possibly the least energy efficient space in your home? With most people seeing the garage as storage space for cars, bikes, garden furniture and other 'stuff', it often gets overlooked when it comes to reducing your home's carbon footprint. Luckily, there's plenty you can do to insulate your garage – here are our top tips for a more energy efficient garage.
1. Choose the material wisely
It shouldn't come as a surprise to hear that your garage door is probably where most of the heat loss occurs. A single layer of aluminium or steel garage door material transfers hot and cold temperatures effortlessly from outside, while wood and fibreglass with built-in insulation are more energy-efficient.
When shopping for a new door, look into the R value for the door itself, which measures thermal resistance – the higher the R value, the more insulating and energy-efficient it will be. If you're updating an existing door, look for insulation kits, bubble foil roll or foam board that can be installed on the inside of the door to lock in heat when it's cold, and vice versa.
2. Add door seals
Pay particular attention to the bottom seal on your garage door. It is designed to stop water and debris getting in, but after years of use it may show signs of deterioration. The same goes for the individual joints between the garage door panels, particular on wooden garage doors, and around windows. A quick visual inspection will tell you if these need replacing. If you're not sure, ask one of our specialist repair technicians to come and take a look and carry out any repairs.
3. Install weather strips
While most new types of garage doors come with weather strips around the edge of the door to stop cold air getting in, older door models may not have this feature, leaving your garage prone to draughts. Ask your local hardware store for draught proofing strips; they don't cost a lot and are easy to fix in place but are highly effective at keeping heat in. And don't forget to tackle any internal connecting doors too.
4. Check the floor for damage
Cracks in the floor of your garage will allow cold air to seep into your garage, so use caulking to fill in any gaps or place new floors over the top to prevent cold air from rising up. A few simple tweaks may be all that's need to keep the space warmer and reduce the need for heaters.
5. Insulate walls and ceilings
Installing energy efficient insulation in walls and ceilings shouldn't cost a fortune. Simply get some suitable u-value insulating material and make sure it's properly fitted between the rafters (assuming you have a proper garage roof). Investigate cavity wall insulation that you can have pressure injected, or simply line the walls with a suitable bubble foil insulation. You'll be sure to notice the difference straight away! Likewise, if you have windows in your garage, opting for double glazing or even secondary glazing in a pinch can really help to keep the space warm in winter and ventilated in the summer.
Choosing a new garage door?
Explore our range of leading garage door manufacturers. We'll help you to choose the right door for your home.
Search Garage Doors
6. Upgrade your garage door opener
Old garage door openers can have a negative impact on the efficiency of your garage door, so if your home has an older-style opener, it could be worth updating it to a modern alternative. As well as being quieter than older models, these are also more energy-efficient, often using as much as 75% less energy when they're in standby mode.
7. Switch to LED lighting
Outdated incandescent bulbs use far more energy than their LED equivalents. Upgrade your garage lighting to LEDs, which use a third less energy and are actually brighter to illuminate your garage more effectively.
Making your garage more energy-efficient doesn't just reduce your carbon emissions, but it also makes your garage a more comfortable space and brings your utility costs down too. Whether you use your garage to store your vehicle or gardening equipment, as a home gym or workshop, these changes are worth making.
At Wessex Garage Doors, we have over 25 years' experience of installing and maintaining garage doors across the South East. If you have problems with your garage door, contact our expert technicians to find out about professional repairs, or a cost-effective replacement door.