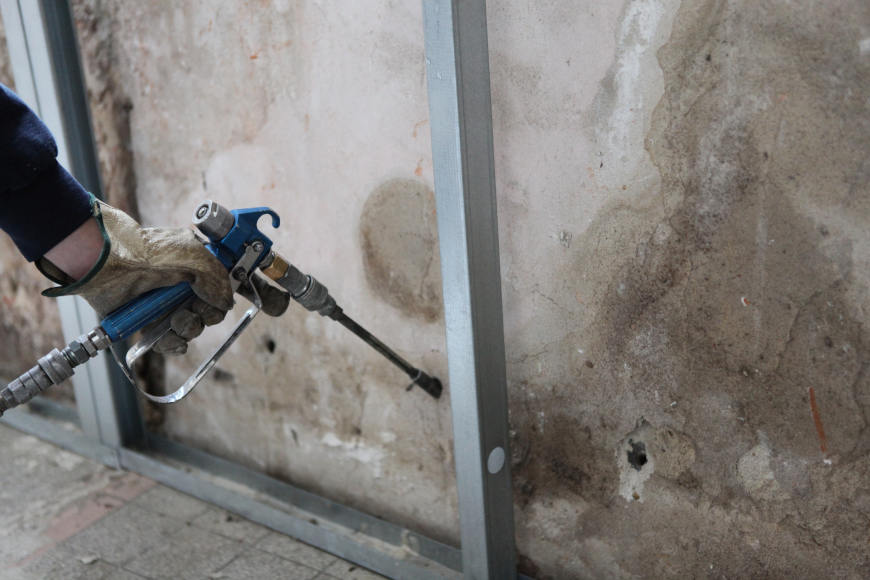 Did you know that your garage is quite possibly the least energy efficient space in your home? With most people seeing the garage as storage space for cars, bikes, garden furniture and other 'stuff', it often gets overlooked when it comes to reducing your home's carbon footprint, making it more energy efficient and cutting utility bills.
Luckily, there's plenty you can do to insulate your garage – here are our 5 top tips:
1. Insulate the garage door
It shouldn't come as a surprise to hear that your garage door is probably where most of the heat loss occurs. A single layer of aluminium or steel garage door material transfers hot and cold temperatures effortlessly from outside – so insulation is key. You may wish to replace an older door with a modern, ready insulated one. Alternatively, look out for insulation kits or bubble foil roll or foam board that can be attached to the inside of the door to keep the heat in when it's cold outside, and vice versa.
2. Add door seals
Pay particular attention to the bottom seal on your garage door. It is designed to stop water and debris getting in, but after years of use it may show signs of deterioration. The same goes for the individual joints between the garage door panels, particular on wooden garage doors. A quick visual inspection will tell you know if these need replacing. If you're not sure, ask one of our specialist repair technicians to come and take a look and carry out any repairs.
3. Add weather strips
While most new types of garage doors come with weather strips around the edge of the door to stop cold air getting in, older door models may not have this feature. Ask your local hardware store for draught proofing strips; they don't cost a lot and are easy to fix in place. And don't forget to tackle any internal connecting doors too while you're about it.
4. Insulate walls and ceilings
Installing energy efficient insulation in walls and ceilings shouldn't cost a fortune. Simply get some suitable u-value insulating material and make sure it's properly fitted between the rafters (assuming you have a proper garage roof). Investigate cavity wall insulation that you can have pressure injected, or simply line the walls with a suitable bubble foil insulation. You'll be sure to notice the difference straight away!
5. Seal the gaps
Gaps around the floor, windows and door frames can all let hot air out and cold air in. Silicone or latex based builders' caulk is ideal for sealing around gaps in the building to create an airtight, weather and waterproof barrier. It's cheap to buy, easy to apply and provides the perfect thermal insulation for your garage.
At Wessex Garage Doors, we have over 25 years' experience of installing and maintaining garage doors across the South East. If you have problems with your garage door, contact our expert technicians to find out about professional repairs, or a cost effective replacement door.
Choosing a new garage door?
Explore our range of leading garage door manufacturers. We'll help you to choose the right door for your home.
Search Garage Doors