In today's competitive housing market, adding a garage extension is an appealing solution for homeowners looking to improve their existing home. Properly designed and built, a garage addition provides versatile living space that can be used in many ways — as a recreational room, home gym, workshop and more — as well as a secure place to park vehicles. For many, a new garage delivers the perfect combination of added square footage and enhanced property value.
For maximum return on your investment, you can't beat a custom garage tailored to you. Let us show you how building the garage of your dreams can be easy and affordable, so you can gain valuable living space and boost your property value.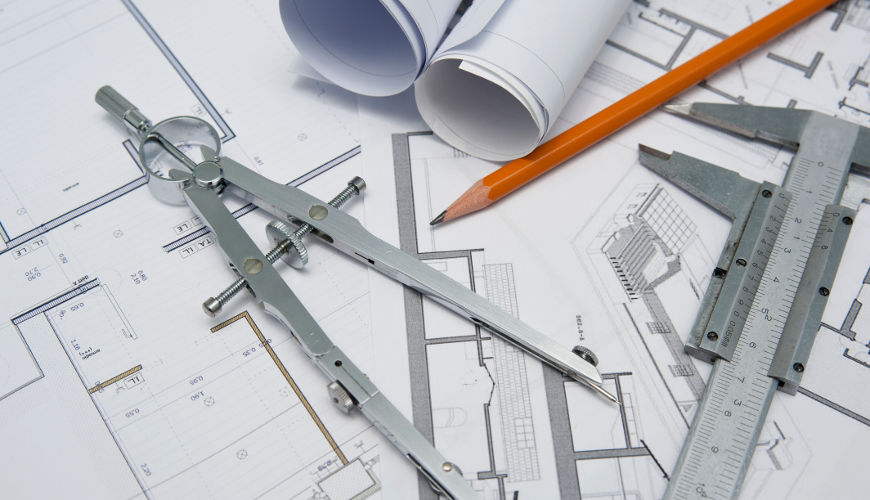 Why is adding a garage to your home a good idea?
If space allows, adding a garage extension is an investment that pays off. A garage protects your vehicles and provides peace of mind, and by parking in an enclosed garage, you'll benefit from:
Protection from environmental damage like extreme weather, bird droppings and UV exposure that can degrade your vehicle's condition and appearance over time.
A secure parking spot that gives you a convenient place to keep your vehicles safe and accounted for.
Potential savings on your insurance premiums. Many providers offer lower rates for vehicles parked in a locked garage.
A custom garage also provides useful living space that can be utilised in many ways. Do you need extra storage for seasonal items or hobby equipment? A garage extension delivers a perfect solution. It gives you a versatile area that can also be an ideal recreational space or workspace when needed.
What do you need to consider when designing your garage?
For a garage that complements your home and suits your needs, partnering with an architect is highly recommended. While a basic garage may be a do-it-yourself project, a professionally designed space provides significant benefits. An architect can create customised plans tailored to your property that account for both current and future uses. They have the expertise to ensure your new garage blends seamlessly with your home's style and meets all building requirements.
Purpose
The first step is determining how you want to utilise your garage. The most common uses are vehicle storage, storage of seasonal/hobby items, or creating a workshop or recreational space. Think about any items currently taking up room in your home that could be relocated to a garage. The intended uses will inform decisions about necessary features like insulation, electrical wiring, windows and more.
Size
Size is also an important consideration. Measure your largest vehicle's dimensions to ensure adequate space, including room to comfortably open doors. As a rule of thumb, it's best to build the largest garage possible for your available space and budget. Extra square footage gives you flexibility and adds value. If too small, you'll struggle to park and access your vehicles and any items stored inside.
As a guide, a small modern car – the Ford Fiesta for example – is typically 1.98 m wide with mirrors and 3.97 m long. A saloon like the Nissan Qashqai is 1.8 m wide and 4.39 m long, and people carriers (using the Vauxhall Zafira Tourer as an example) are closer to 2.1 m wide and 4.67 m long.
Here is a rough guide to standard garage sizes:
Size:
Dimensions:
Ideal for:
Small single
8' x 16' (2.4 m x 4.9 m)
Motorbikes, bicycles or sports equipment, storage space.

Small cars may have to be parked to one side.

Medium single
9' x 18' (2.7 m x 5.5 m)
Small cars (and narrow medium cars) parked to one side with space for some additional storage.
Large single
10' x 20' (3.0 m × 6.1 m)
Will comfortably fit small and medium cars with passenger access.

Larger cars should fit but may have limited passenger access depending on the model.

Small double
16' x 16'
Ideal for two small cars, or a single car with additional workspace or storage.
Medium double
18' x 18' (2.7 m x 5.5 m)
Suitable for two medium cars parked side by side.
Large double
20' x 20' (3.0 m × 6.1 m)
Depending on the model, two large cars should be able to fit comfortably.

Alternatively, one car can be parked with a large additional workspace, storage area or entertainment area.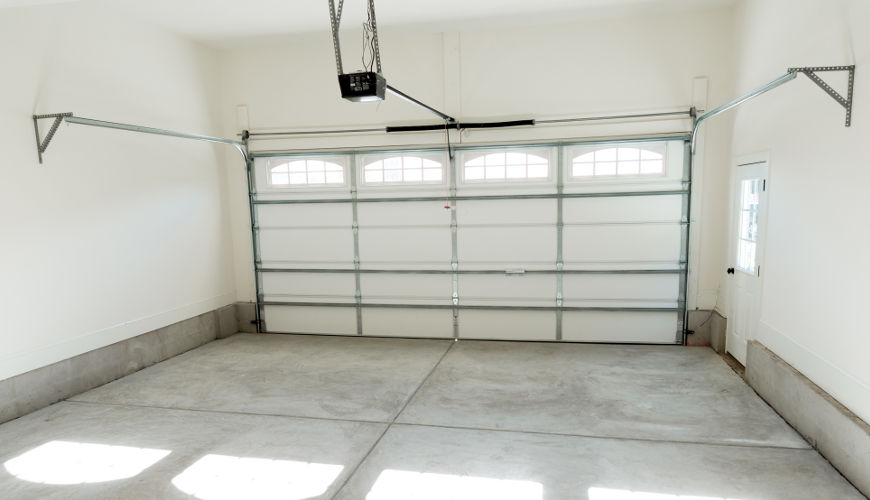 Positioning
The garage's positioning on your property depends on your home's current layout and whether you prefer an extension or standalone building. Connecting to an existing structure may be more affordable, with shared walls providing insulation. However, a detached garage offers more design flexibility and independence from the main house.
An architect can evaluate your options and make recommendations to optimally position the garage based on factors like available space, drainage, sunlight exposure and how it impacts your home's appearance.
Before you make a final decision, consider the following:
How will your garage affect access and light in your garden?
• Have you taken roof overhang, guttering and drainage into account?
• Will you need to remove shrubs or nearby trees?
• Do you have an existing driveway you wish to continue using?
• Is there space to safely open your garage door? Up and over doors can swing out over a metre.
While an investment, a custom garage designed by an architect provides significant benefits. It ensures a high-quality, functional space tailored to your needs that seamlessly integrates with your property. For added living space, enhanced home value, and peace of mind, you can't beat a professionally planned garage.
Planning permission
The good news is that building a garage extension may not require planning permission, depending on the design. Separate outbuildings like sheds, greenhouses and garages typically fall under permitted development rights, allowing you to build without full permission if within specified limits. These limits include:
The building not being further forward than the front elevation of your house;
The garage being no more than 4 m tall;
Your design not taking up more than 50% of the property's original garden;
The property not being on "designated land";
The design not including verandas, balconies or raised platforms; and
The structure is made from similar materials to the existing house.
However, as each property and situation differs, you should always double check with your local planning authority. Even with permitted development, the build must meet all building regulations, which differ from planning guidelines.
Materials
In the UK, the most common garage building materials are wood, steel and brick. Each has distinct benefits and drawbacks to consider based on your needs and budget.
Wood and steel garages are typically sold as pre-fabricated kits, offering an affordable self-build option starting around £1,000 for a single garage. However, they may not provide the security or comfort of a permanent brick structure. Wood requires ongoing maintenance to prevent weathering and rot. Steel, while durable, lacks insulation and can become very hot or cold depending on the season. For occasional use, a wood or steel garage may suit, but for a space you'll utilise frequently, brick is a better choice.
A brick garage provides the greatest benefits, despite a higher initial cost of around £10,000 for a single garage. Brick adds value to your property and provides superior security, weather resistance and temperature control. If desired, a brick garage can also be converted into living space more easily, and at less expense, than other options.
The optimal choice depends on factors like your budget, the garage's intended use and your property needs. If security and comfort are priorities, or you envision eventually converting the space, brick is worth the investment. For simple, affordable vehicle storage, a pre-fabricated wood or steel garage may suffice.
In the end, your garage should complement your home and meet your needs for years to come. At Wessex Garage Doors, we provide guidance on choosing a design that balances your priorities with your bottom line. With various options available, we help determine the best solution for your situation. Our goal is a garage that seamlessly integrates function, form and value to enhance your property.
Garage doors
Choosing a new garage door?
Explore our range of leading garage door manufacturers. We'll help you to choose the right door for your home.
Search Garage Doors
The style and material of your garage doors have a significant impact on cost, energy efficiency, and security. Choose wisely, as doors that complement your home and needs can enhance your property for years to come.
Sectional doors are the most secure, with no obvious points of entry for intruders. Automated openers also deter break-ins by eliminating the need for external locks. For limited driveways, roller doors provide tight-fitting access without 'kicking out' upon opening.
Wood doors offer aesthetic appeal and a luxurious finish but require more frequent maintenance and come at a premium. Steel is a popular, low-cost alternative, available in various styles to suit any home. Steel can also be designed to mimic wood grain or arrive pre-painted in assorted colours. Lastly, for coastal properties, fibreglass or GRP (glass-reinforced polyester) doors resist corrosion.
Cost
The cost to build a garage can vary significantly based on the scope and complexity of your project. Factors like using an existing wall versus building from scratch, adding insulation and utilities for future conversion, and hiring professionals to oversee the work can all influence your total budget.
As a general rule:
A single garage with a pitched roof will be around £9,500.
A double garage is typically £20,000 or more.
If handled as a DIY project, you may be able to reduce labour costs. But installing insulation, wiring, plumbing and other features will increase the overall price.
While a garage provides valuable benefits, controlling costs is important. At Wessex Garage Doors, we offer recommendations to help balance your needs, priorities and budget so you achieve the best structure for your investment. By choosing a design suited to your intended use and property, you'll gain a space that serves you well for years to come.
Need more information?
At Wessex Garage Doors, we have proudly served private homeowners and commercial clients for many years by providing high-quality garage doors and professional recommendations. While garage doors are our speciality, our extensive experience means we regularly advise on all aspects of garage design and construction as well.
From a simple repair to a complete new build, we're here to help at every stage of your garage project. Get in touch today to discover how we can enhance your home and peace of mind.