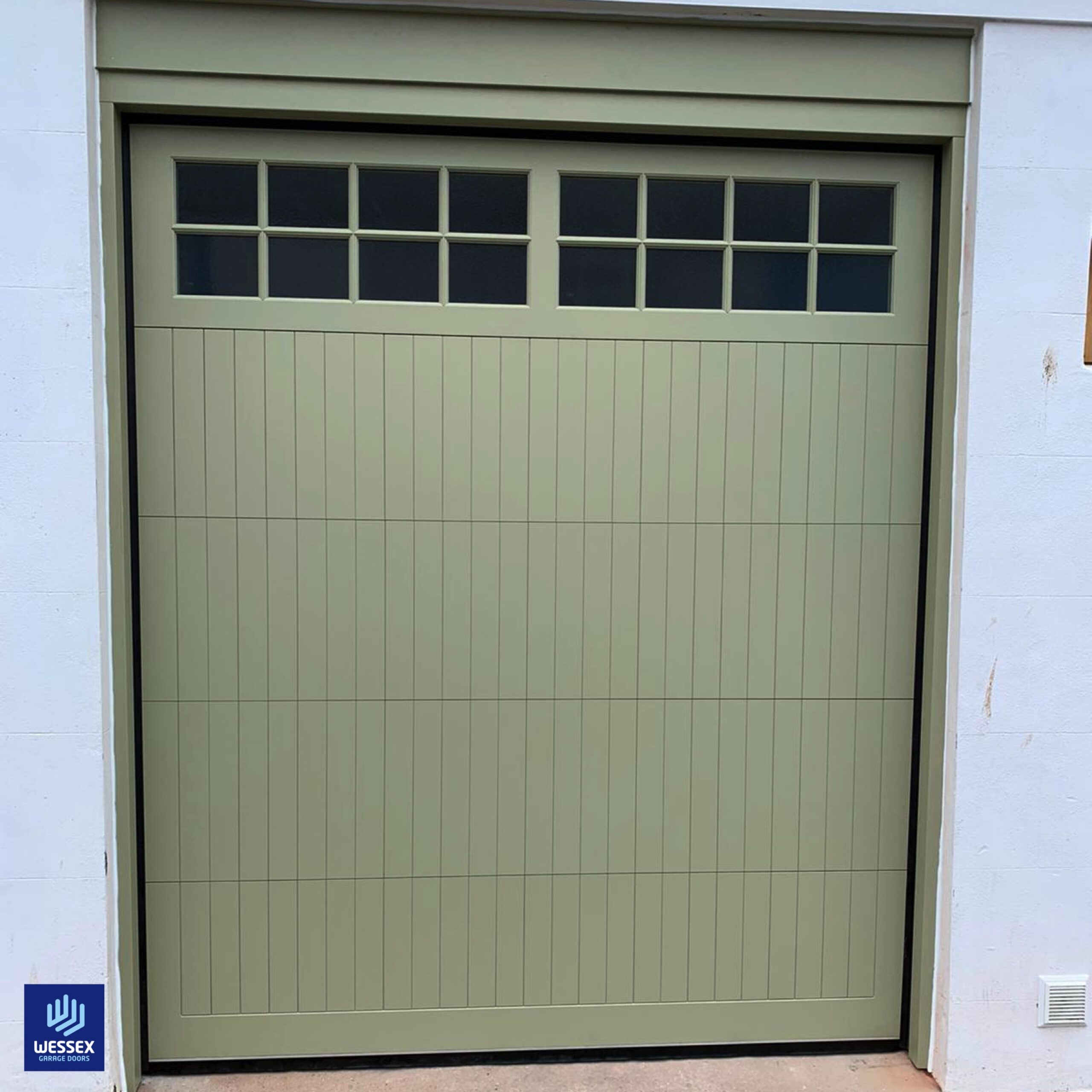 Buying a brand new garage door can be a challenge, especially if you're on a budget. You want to make an informed decision and ensure your door lasts for as long as possible, but you don't want to spend a fortune. There are so many factors to consider, from insulation and longevity of the materials to the functionality and style – where do you begin? We've put together some of the key consideration points you need to think about when choosing a budget-friendly garage door to help you in your purchasing journey.
Don't: Neglect safety
One of the most important factors is that your new garage door has to be safe, particularly if you're choosing an electric door. The safety of you and your family is paramount, so when you're buying a budget-friendly garage door, keep this at the forefront of your mind. Make sure the door you're purchasing has been fully checked for safety and is CE marked for peace of mind, and ensure that your garage door fitters are experienced in what they do. A poor installation job could result in safety hazards and accidents in the future.
Do: Choose a door that's built to last
An issue with cheap garage doors is that while they may look similar to a more expensive door, they aren't built with durable materials. You may save on the initial spend, but you'll have to repair or replace your door much sooner than if you spent a little more upfront. The best manufacturers understand that materials are everything and contribute so much to the overall quality of the door, to create a safe and secure door.
GRP doors, for example are durable and hardwearing, with minimal maintenance required, so they can be a great choice if you want a door that is built to last. Likewise, steel doors offer fantastic value for money in terms of their durability and the wide range of styles available.
Choosing a new garage door?
Explore our range of leading garage door manufacturers. We'll help you to choose the right door for your home.
Search Garage Doors
Do: Skip the custom features
As with anything, the more bespoke you go, the harder it will be to keep costs down. So if you're buying a garage door on a budget, do away with the décor features that may bump the price up. This might mean avoiding glass panels, for example, custom colours or fancy metal exterior hardware.
These are all options that, while giving you a custom garage door, will be more expensive and may move your garage door of choice out of your price range. That doesn't mean that you have to stick with a plain door just because it's a stock option though. There are plenty of beautiful styles on the market that will complement your home and elevate the exterior.
Do: Think about your local climate
You need to choose a door that's suitable for your region's climate. If you live in a coastal area, for example, you want to opt for a steel that is rust-resistant. If you live somewhere that experiences colder temperatures, choosing a door that's well insulated will keep your garage warmer and less prone to damp. Keeping your climate in mind when choosing the garage door material will help you avoid any costly repairs later on and means you won't need to replace your door as soon.
Don't: Forget about maintenance
It's not just your initial expense you need to consider when buying a garage door, but also how much it will cost you to maintain in the future. Each material and door style has its own requirements, so balance out the pros and cons of each for your own needs and budget. Wood, for example, tends to involve the most upkeep and will need treating every year to keep the wood in good condition and prevent rotting, while rust-resistant steel and vinyl are the least costly to maintain.
Do: Get professional advice
There's a lot to think about with a garage door, but if you're not sure where to begin or you're torn between two door styles and don't know which to pick, look to the experts. An experienced garage door company will have the knowledge of each make and model to help you choose wisely.
Why not get in touch with us with your questions and a member of our team will be able to help you choose a door that fits with your budget.