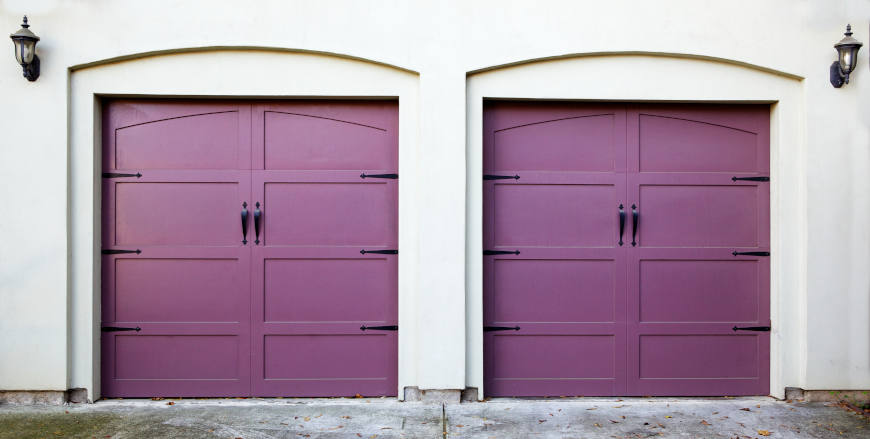 Back in 2018, the Office for National Statistics reported that the UK had seen a 30% increase in the number of robberies reported to the police. This trend spurned a lot of public concern, and security has now become a top priority for many UK-based homeowners.
During a robbery, a burglar will look for an easy point of access to target. This could be a weak back door, a window left open, or an ineffective garage door. They will utilise any small form of human error to their advantage, and will utilise lapses in security to steal your hard-earned belongings. Don't give them that luxury. Keep your house well protected by ensuring each point of access is secure and able to keep potential burglars out.
Choosing a new garage door?
Explore our range of leading garage door manufacturers. We'll help you to choose the right door for your home.
Search Garage Doors
Let's start with your garage door – here are the most secure garage doors your money can buy, starting with the worst.
4. Up & Over Garage Doors.
The cheapest and, unfortunately, the least secure door you can buy is an up and over garage door. This is mainly due to the materials each door is made from, and the fact that the locking mechanisms used aren't particularly strong.
While you can now buy new and improved versions of these doors, which feature multi-point locking systems that require great force to break, up and over doors simply aren't a great option from a security point of view. Any other type of garage door on this list will provide much better protection against a wannabe thief.
3. GRP Side Hinged Garage Doors.
Glass Reinforced Polyester (GRP) side hinged garage doors are, to many, the best-looking door you can buy, thanks to their sturdy outward appearance. They're also one of the most resilient, lightweight and durable doors on the market, which makes them particularly effective against wannabe thieves.
As with Up & Over garage doors though, depending on the type and number of locking systems you have in place, intruders could still obtain access given enough effort. In order to avoid this being an issue, additional security countermeasures from high-quality garage door manufacturers The Corporate Door Company, Cardale, Hörmann or Garador can make a huge difference to improving a GRP door's safety profile.
2. Roller Garage Doors.
One of the most secure doors available on the market, roller garage doors do not usually have an obvious point of entry. Instead, they feature an internal opening mechanism which remains hidden and inaccessible to potential intruders.
What's more, they take up much less room than sectional garage doors but don't lose much of the added security benefit. The layers of overlapping materials that form the roller door make it pretty much impenetrable from the outside without a remote control, keeping potential thieves at bay.
1. Sectional Garage Doors.
Sectional garage doors operate in a similar way to roller garage doors but have the added benefit of being incredibly sturdy and durable. Rather than rolling up, these doors are split into sections which fold back into the roof of the garage along a frame.
This mechanism is typically controlled electronically, using a remote control and an internal opening system. By limiting external access, the door then becomes impenetrable to potential thieves, keeping you and your belongings safe and secure. For these reasons and more, we would therefore recommend sectional garage doors as the most secure garage door that money can buy.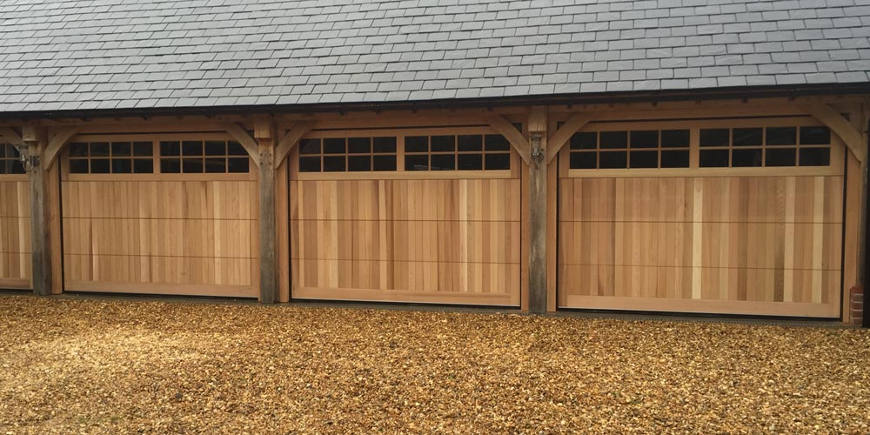 Here at Wessex Garage Doors, we have over 30 years' experience helping clients throughout the South of England with a range of garage door services – from installation to repair. If you are concerned about your home's security and would like advice on installing a secure garage door at your property, please feel free to get in touch with us. Call a member of our friendly team today on 0800 161 3733 or email us directly at info@wessexgaragedoors.co.uk.