Garage security is key, literally. Thieves will unfortunately take advantage of poorly protected homes, breaking and entering if the opportunity presents itself. Did you know that the garage is one of the most common break-in points for homes? Even if you don't have anything valuable in your garage, upgrading your garage security to protect your home, possessions and family should be top priority. Here's a rundown of the most common types of garage door lock to consider:
1. Regular locks
There's certainly no shortage of high security locks and associated features available on the market, most of which can be fitted by a competent DIYer. Depending on how big a security upgrade you are contemplating, you may want to think about
• Side door bolts – A popular choice for homeowners, these are commonly used for most types of garage door designs. Side door bolts are installed on the inside of the garage door, making them invisible from the outside. As this makes it much harder for an intruder to tamper with the door, he may well not bother.
• Deadbolt locks – These provide extra reinforcement for the garage door itself. You can also get key lockable deadbolt locks for even greater security. Deadbolt lock styles take a considerable amount of effort to move without a key, which discourages would-be intruder from breaking in.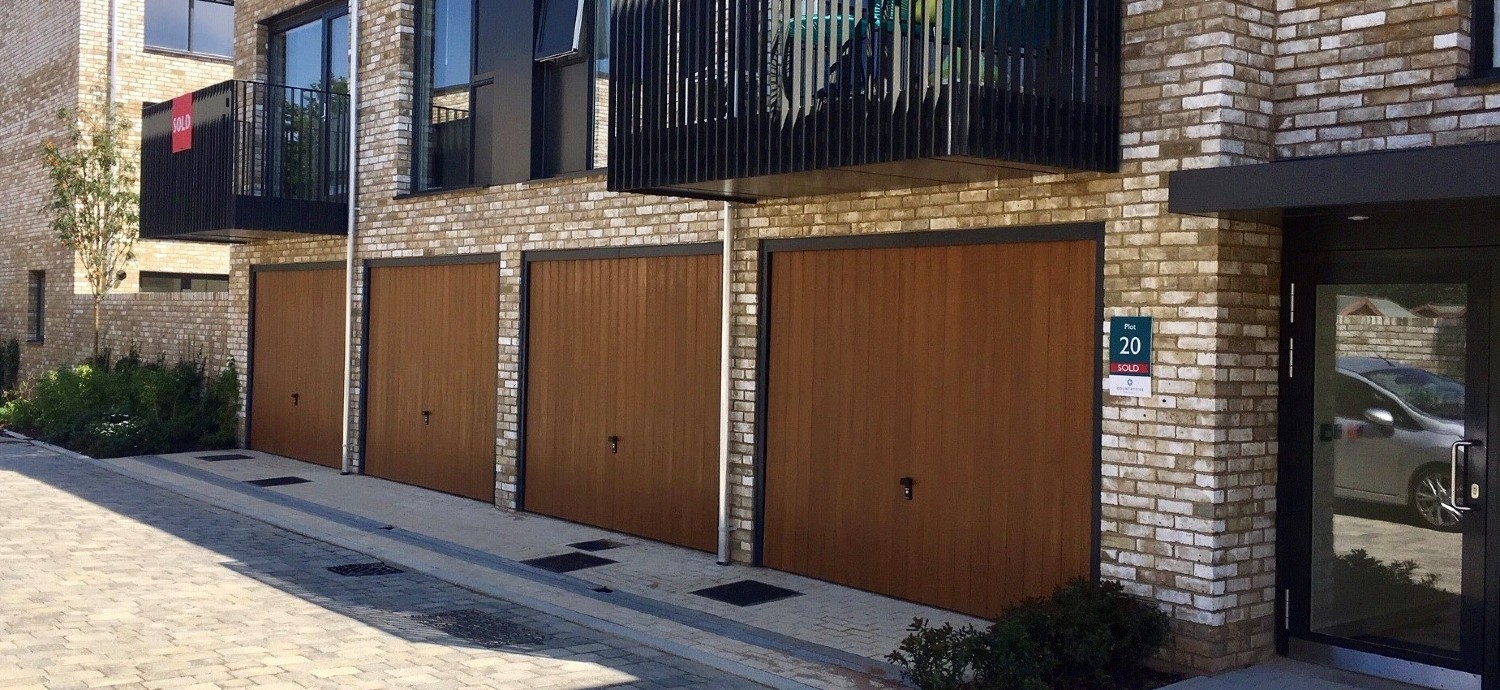 2. T-handle lock
The T-handle lock is the most commonly used lock you will find on metal garage doors. Rather than using conventional keys to (un)lock the door, this type of locking mechanism uses a hard-to-replicate, cylinder shaped key to operate the handle.
Garage door mortice locks are better suited for use with wooden garage doors. These tend to be used with thick door designs where bolts are unsuitable. Locks are fixed to both sides of the garage door, using a dead bolt locking mechanism for total protection.
3. Garage door defenders
For heavy duty additional security for up and over garage doors, garage door defenders are hard to beat. The lock consists of a large arm which is fixed in front of the door, locked to a concrete based with a padlock. The defender's arm is positioned on top of the base and restricts the door movement. Garage door defenders are an excellent visual deterrent, plus provide a very effective means to secure your garage.
Rather than using a traditional lock, advanced technology has also produced electronic locks using fingerprints instead of keys to operate the lock. State-of-the-art systems support multiple fingerprints, allowing multiple authorised users to gain access. While a more costly option, electric garage door locks are among the most secure options available, and may well prove to be a worthwhile investment to protect your home, its occupants and contents.
4. Keyless locks
Digital, keyless locks provide an exceptionally high level of security, and they operate entirely without the use of keys. Simply create your own entry code to type into the keypad to gain access. Keyless locks will deter intruders since they can neither guess the password you have set, nor damage the system to force entry.
Finally, if your home has an intruder alarm system installed, this can easily be extended to cover your garage too. Place door sensors on the garage door and any side/rear pedestrian entry points. For easy installation, choose a wireless alarm system.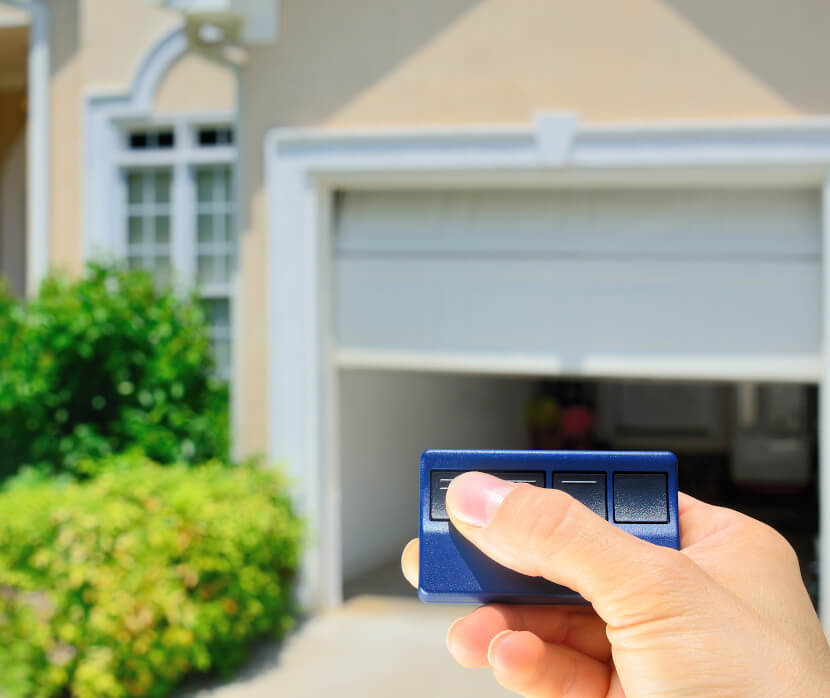 How can Wessex Garage Doors help?
Wessex Garage Doors have more than 25 years' industry experience and an expert team of garage door engineers who can quickly repair any physical or operational damage to restore your door back to how it should be. We stock a large selection of leading brand garage door spares and replacement parts including springs, cables and rollers, locks, handles and remote control handsets.
Safety and security are our topmost concerns, which is why we will respond to your enquiry with the minimum of delay. If you detect a faulty handle or locking mechanism, or any other problem with your garage door, contact us as soon as possible on 01737 309 103.