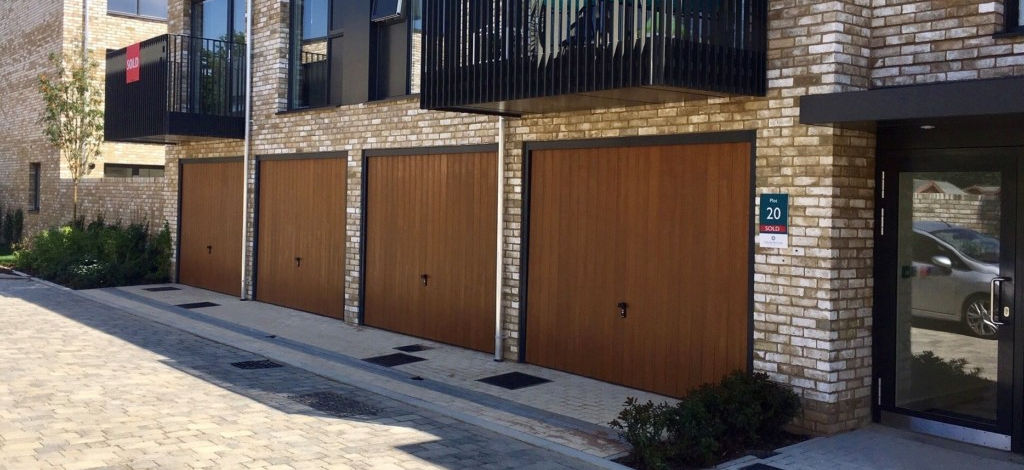 Kerb appeal matters, but especially if you're getting ready to sell your property. You want to make the best first impression possible and that starts from the moment a prospective buyer arrives at your property, not when they step inside.
Your garage makes up a large part of the exterior look of your home, so increasing the visual appeal of a garage can do wonders for not only attracting attention to your property but helping to create a more complete, cohesive look and feel. Here are a few reasons why you should consider a new garage door before selling up and how to create the best first impression for your viewings.
More than just storage
The way we use our garages now has changes considerably over the past couple of decades. Once used solely as a place to store vehicles, a small proportion of garages are now used only for this purpose. Today, we're much more likely to convert this valuable space into something else, from a home office or gym to even extra bedrooms for guests when the space is insulated properly. Garages are considered flexible spaces by so many people that whether your potential buyer owns a car or not, having a beautiful and well-equipped garage can be a great selling point.
Greater security
Your garage door is paramount to the level of security your home provides, and that's a key factor for a potential buyer interested in investing in your property. There are some quick wins you can make in creating a more secure home, and that's upgrading to a sectional or automated garage door which not only provides increased security but also provides convenience when it comes to accessing the garage itself. Putting a more secure home on the market can even help to improve the value of the property, making the investment even more worthwhile.
Aesthetic appeal
Looks matter when you're putting your home on the market and you want viewers to see your property in the best possible light. Adding a new garage door that ties in with the overall look of your home can make your property look completely different instantly. Perhaps you have an older home – a wooden garage door, in this instance, can enhance that historic element and creates a timeless elegance. Want to enhance the modern features of your property? A minimalistic steel door in a neutral colour could be ideal.
Investments show the property is taken care of
New features, whether that's a new kitchen, flooring or a new garage door, all show that you've taken pride in the property and invested carefully in its upkeep. This inspires confidence in buyers and minimises worry that things will break or go wrong the moment they move in. The less a buyer has to do when they buy a home, the better, and this can put your property in a favourable light over others on the market. It also reduces the chances of a buyer putting in a low offer to counteract changes they'd have to fund themselves.
An update worth making
Choosing a new garage door?
Explore our range of leading garage door manufacturers. We'll help you to choose the right door for your home.
Search Garage Doors
As we've seen, upgrading your garage door can offer several benefits when it comes to selling your home, from increased security, whether your buyer intends to use it to store their vehicle or for another purpose, to making the property more aesthetically pleasing from the outside and creating a cohesive look to your home. There are various styles to choose from, whether you want a classic wooden door, a durable steel sectional or a GRP up-and-over style.
At Wessex Garage Doors, we work with leading manufacturers to provide high-quality doors that are built to last. Available in a wide range of styles and colours, we can help you find the ideal door to elevate your home and match with the existing style of the property for a cohesive look. With over 30 years' experience, we operate across the South East and offer installation and maintenance services to keep your garage door functioning properly.
Ready to upgrade your garage door? Get in touch with us today and we will be happy to discuss the options with you.