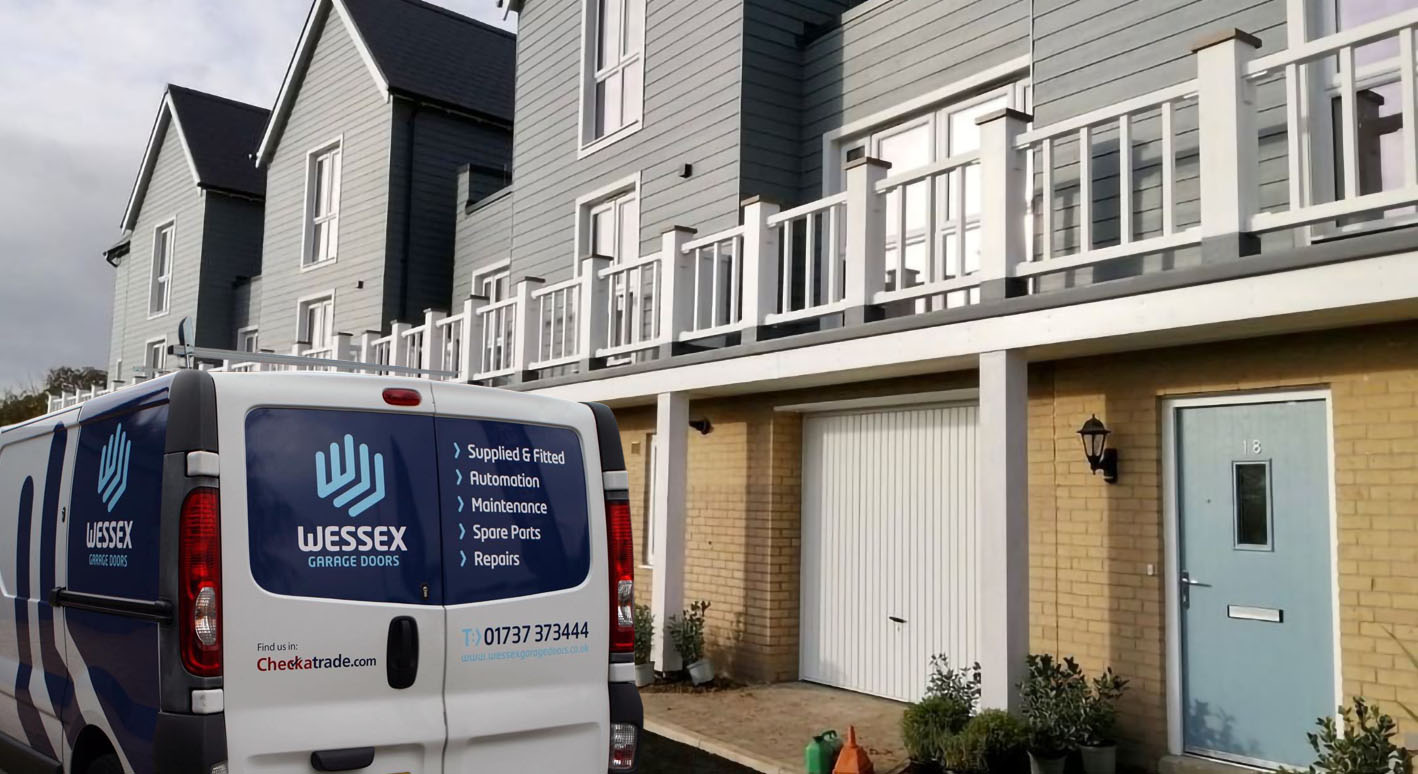 Choosing the right garage door company for your home or business can be a daunting task. You want to ensure you're leaving the task of installing or repairing your garage door in the right hands, and that you're getting the best price for the job too. With years of experience in this industry, we've put together a few tips on what to look for in a garage door company.
Make sure they offer quality products
A garage door is an investment, so you want it to last. When browsing for a garage door company to work with, look for signs that the products they offer are high quality and durable. Every garage door company will offer a range of doors at different prices and quality points, so consider if they're pushing doors at the lowest price point possible or if quality is their primary focus. A high quality door will be made from durable materials, have an attractive appearance which boosts kerb appeal and is installed with strong fixtures and fittings for a secure door.
Evaluate the services they offer
It's important that the garage door company you choose offers the services and products you need, because every property has its own unique set of requirements. For example, maybe you already have a garage door installed but you need repairs or servicing carried out on it to keep it functioning properly. Or maybe you're looking for a company that can offer a specific type of door, whether it's an automated door or something bespoke to your property.
Ask for proof of warranties and insurance
Any garage door company will need insurance to work on your home, protecting them and you in the unlikely event that something goes wrong. Even if you're working with an established garage door business with plenty of expertise, proof of insurance will give you the peace of mind that they take safety seriously and any reputable firm will be happy to provide you with evidence of the protection they have in place.
Likewise, the best companies stand by their work and their products, so they'll have warranties in place on the products they install. At Wessex Garage Doors, we're proud of the work we do, and we guarantee our installations and all doors come with a manufacturer warranty.
Choosing a new garage door?
Explore our range of leading garage door manufacturers. We'll help you to choose the right door for your home.
Search Garage Doors
Check if they offer free home surveys
To make sure you're getting the best customer service, and that the door you're choosing is the best fit for your property, it's important to choose a company that offers a free initial home survey. This gives them the chance to see what space is available and the type of garage door that's best suited to your needs. For example, you might have a shorter driveway or want to maximise the roof space in your garage, which will alter the type of door you can install.
An initial survey is also useful because it gives you a chance to ask questions, get to know the company and see whether they make a good first impression. If you sense something isn't right or they don't seem experienced enough, you have the opportunity to look for another company. Professionalism is essential when you're working with a business, so you want the chance to talk to them prior to hiring them.
Look at their previous work
You want to look for a company that's been in business for some time and understands what's needed for a garage door to be installed properly and safely. A good indicator that the company in question is reputable and produces work to a high standard is to take a look at their previous projects.
Also, ask around for recommendations from friends, family or colleagues. Chances are high that you know someone who has had a garage door fitted in the past, so it can help you in your search for a reputable company – and equally help you spot those you need to avoid.
Contact us
If you're in the market for a new garage door, or you need your existing one repaired or serviced, get in touch with the team at Wessex Garage Doors today. We're a reputable garage door company with a wide range of high quality doors to choose from, and our team of installers operate across Sussex, Surrey, Kent and London.