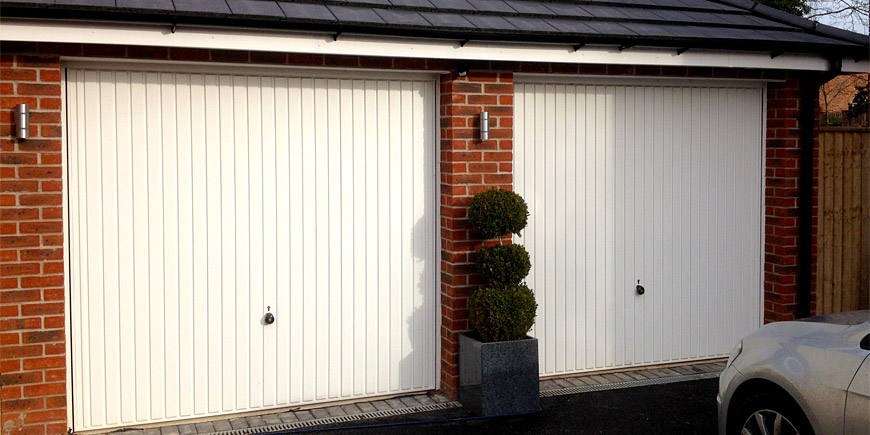 Despite having an original function to house vehicles, the modern garage is far more multifaceted, serving as anything from a workshop, home gym, office or simply as a place to store the overflow of belongings we've acquired over the years. But whatever your garage is used for, keeping it organised is important if you want to maximise this useful space to its full potential.
A lack of floor space impacts movement and restricts you from using your garage properly, so we've put together some helpful tips for keeping your garage organised and clutter-free.
What is the purpose of your garage?
Before you can organise your garage effectively, you need to have a purpose in mind. Maybe your garage is used to store your vehicle and you want to contain your charging point inside for convenience. Or maybe you use your garage for storage or as a utility area. Perhaps you don't have a purpose for it right now and you intend to transform it into a home gym or an office space for remote working.
Knowing how you want to use your garage will ensure you fit it with the right storage or facilities to make it useful for your specific needs, but it also helps you when it comes to decluttering items that aren't conducive to how you want to use your garage going forward.
Invest in storage
Storage is essential if you're to keep your garage organised but there are so many different types to choose from. Wall-mounted shelves can help you make the most of vertical space and also keep everything visible so you can find items easily.
If you'd prefer to keep things hidden away for a more minimalist, cleaner look, cupboards and cabinets are a good choice that are affordable and come in various sizes to suit different items, from small tools and paint tins to gardening equipment. Another way of storing your items is with hooks and brackets which can be attached to walls or hung from ceilings to free up work surfaces and floor space.
Make use of overhead space
When we plan out the use of a room, we tend to think about the available wall or floor space. But unless you have an up and over garage door, which has tracks that run along the ceiling to move the door out of the way when it's open, you likely have the equivalent of your floor space again above you.
So, why not make use of it? Your garage ceiling is the perfect place to store bulkier items like ladders and seasonal gear that you don't need access to year-round, keeping them out of the way but still accessible. Just make sure any items you store here won't interfere with the operation of your garage door and provide plenty of clearance for walking routes or access to your vehicle.
Secure gaps, windows and doors
In your efforts to organise your garage, you may well come across areas that need to be repaired or upgraded to keep the space secure and usable for as long as possible. Whether you are storing expensive items in your garage or not, no-one wants to risk a break-in, so make sure that you put in a garage door lock that bolts the door to the side walls and if you have any windows, ensure the locks on these are also secure and well-maintained.
It's also worthwhile insulating your garage to maintain an energy-efficient space that is more comfortable to use, especially if you intend to use your garage as something other than a place to park your car.
Create zones
An easy way to create an organised garage space is by zoning different areas for certain purposes. For example, you can create a garden-focused area where you store your lawnmower, plant pots and other garden paraphernalia, and a separate area for home maintenance items like paints, paintbrushes and decorating equipment.
You can tailor this to suit your needs, from an area for working on DIY projects to gym equipment and so on. By zoning your garage, you keep it tidy and clutter-free, and you know precisely where to find specific items when you need them as everything is grouped together by category.
At Wessex Garage Doors, we specialise in installing premium garage doors that enhance your property. If you want to upgrade your garage door or have questions regarding your existing door, please get in touch and we'd be happy to help.