In recent times, the popularity of electric cars seems to be growing throughout the UK, as government incentives and specially designed charging stations are now in place to cater for electric car owners. In fact, Ecotricity, the company that has installed the first and biggest charging network along the UK's motorways, has detailed this increase as a 'revolution', as plug-in electric car registrations quadrupled between 2013-2014 in the UK.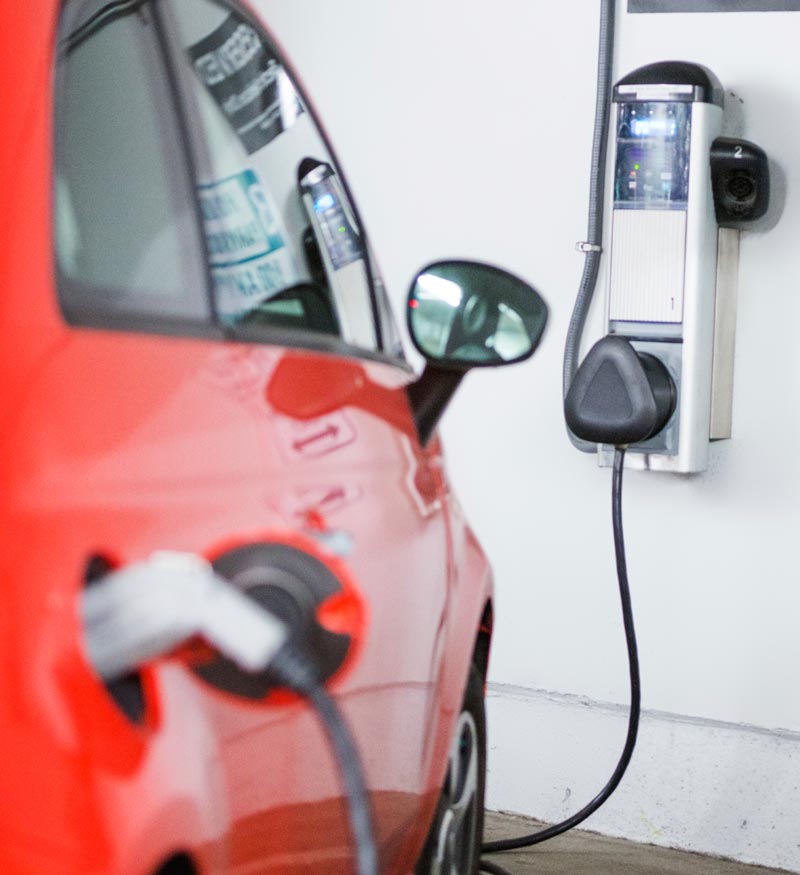 Adding an electric car charging port at home
The Electric Highway network established by Ecotricity 'enables electric vehicle owners to travel the length and breadth of the country'; with a simple swipe of a free Electric Highway card, drivers can enjoy unrestricted, zero emission driving. While this is a handy system for electric drivers during their car journey, it's just as important to make sure your vehicle is fully charged before you leave your home.
Price incentives
The introduction of the Government's subsidised funding scheme means that a percentage of the cost of installing charging points for electric vehicles stored in garages and on driveways will be covered. In turn, this has encouraged many drivers to switch to an electric vehicle as it boasts low running costs and high performance while helping the environment by cutting pollution.
According to official government guidance, drivers can receive a grant towards the cost of each new electric (plug-in) car or van if it meets certain conditions. Grants are available for:
35% off the cost of a car, up to a maximum of £5,000
20% off the cost of a van, up to a maximum of £8,000
Leading energy companies, such as British Gas, now have the resources to supply 'safer, more convenient and effective ways to charge electric vehicles at home.' This article will serve to explain the main things to take into consideration when fitting a charging port in your garage to ensure it is done so safely and correctly.
Before installation
Prior to making any kind of investment, it's extremely important to carry out the necessary checks to ensure your property can accommodate the charging port. When doing so, you must consider the following:
You should only charge at home if you have off-street parking such as a driveway or garage
Make sure there is a safe and secure place for you to park your vehicle which is positioned near to a power source
Hire the expertise of an electrician to check the wiring in your property as an upgrade may be due
Ask the electrician to check the main household fuse and contact the utility supplier for an upgrade if necessary
An electrician will also need to fit a separate electricity circuit for your charge point
Consider getting a dedicated home charging unit or a timer for the charge point
Look into switching to an off-peak tariff for cheaper electricity rates
Operating the charge point
When using your charge point, make sure you adhere to the following easy steps:
1. Before use
Make sure the charging cable is dry and undamaged
If the cable is coiled, make sure you fully unwind it
Never use an extension lead to charge your vehicle
2. During use
Connect the charging cable securely at both ends before switching on the socket
3. After use
Switch off the socket before removing the cable from either end
When you have finished charging your vehicle, store the cable away safely
Additional Functionality for your Garage
Installing a charging port for electric vehicles isn't the only way electricity can be utilised to increase the functionality of your garage. Our experts at Wessex Garage Doors can source the perfect automatic garage door solution which suits your requirements and budget to ensure the utmost convenience. The electric garage doors we supply and install offer many benefits, including:
increased accessibility using a remote control
high levels of security
Simply contact our friendly team today for further information.