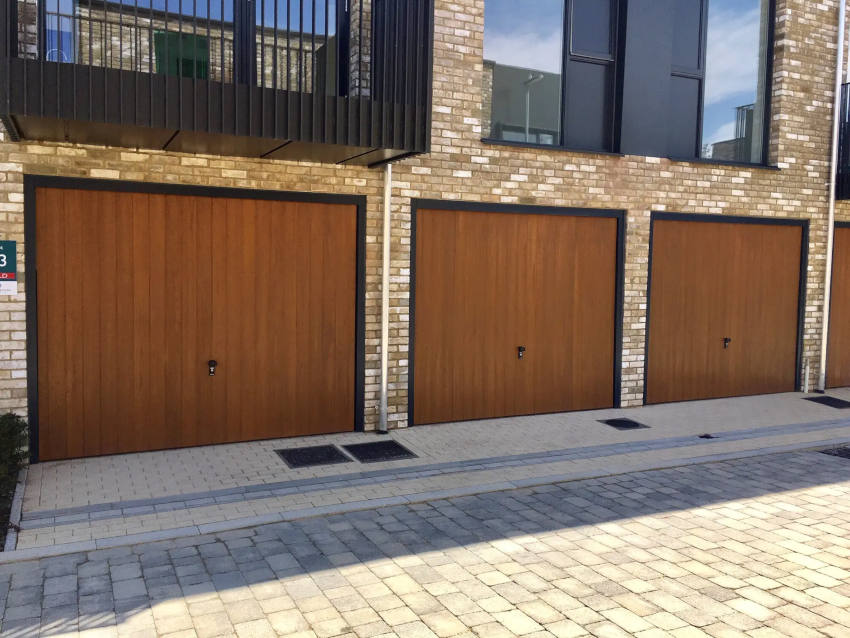 Summer is quickly approaching and that means it's time to start doing some home maintenance to prepare your property for the warmer weather. While most garage doors are built to last 15-20 years, maintenance will ensure that it's functional and presentable for as long as possible. British summers are notoriously unpredictable, so you want to prepare you garage door for all weathers, especially warmer temperatures. Here are some tips to get your garage ready for the summer season.
Clean it up
Over the winter, your garage door is likely to have been exposed to a lot of wind, rain and snow, leaving it looking a little worse for wear. Garages also tend to get dirty and dusty on the inside too, so take the time to hose off the garage door and clean the surface with soapy water. Car wax can also be used to protect the door and prevent dust from building up.
Inspect for faults
While cleaning your garage door, it's a good opportunity to inspect the door for faults and signs of wear and tear. For example, if you have an automated garage door, you'll want to check for worn or frayed cables, as well as hinges and supports or that the track is properly aligned and rust-free for up-and-over garage doors. Other features to check include the springs which may be damaged or broken, and will need replacing as soon as possible to prevent any safety issues.
Declutter
If you didn't get chance to spring clean your garage, now's the time. Garages can quickly become a dumping ground for clutter, from tools and gardening equipment to kids toys, bikes and sports equipment. And if you park your vehicle in the garage too, it can become difficult to move around. Before the summer season, when you're likely to want to access items like gardening tools or bicycles, spend some time having a clear out and organising the items you want to keep so they're easily accessible.
Weather strip and insulate
Weather stripping is an effective barrier against the wind and rain that British summers can be prone to, protecting not only your garage door but also the items inside. Weather stripping can be rubber or vinyl and is an easy way to keep the garage door dry and secure. If your garage door already has already got weather stripping, check it's still in good condition and sealed correctly, as if it's old and damaged it may be best to replace it. Insulation is also effective to prevent summer heat from transferring into the garage, keeping the interior of the space a comfortable temperature.
Secure the door from thieves
During the summer, you're more likely to be out of the house more often enjoying the warm weather on day trips or evenings out. But this makes your home more vulnerable to break-ins if you're not prepared. So make sure that your garage door is properly secure with strong locks, and ensure that there aren't any faults in the door mechanism itself as this can make your garage more susceptible to a break-in.
Lubricate the tracks
As the weather's warming up, now is the time to make sure that rollers, tracks and any other moving parts are running smoothly. It will keep the garage door operating as it should and prevent damage from occurring. Don't use products such as WD-40 and instead, use oil and lubricants that are specifically designed to be used on garage doors. These products should be used sparingly, as excess oils can attract dust and dirt which will wear out the mechanism prematurely.
Get your garage ready for the summer season
Before summer rolls around, give your garage door some TLC to keep it working well. You'll be glad you made the effort when the colder weather returns. With just a few simple steps, you can be sure that your garage is safe, secure and organised so you can make the best use of it.
At Wessex Garage Doors, we have a wealth of expertise in maintaining and repairing garage doors. For more tips on maintaining your garage door or for a quote if you're looking to upgrade, get in touch with our team today.