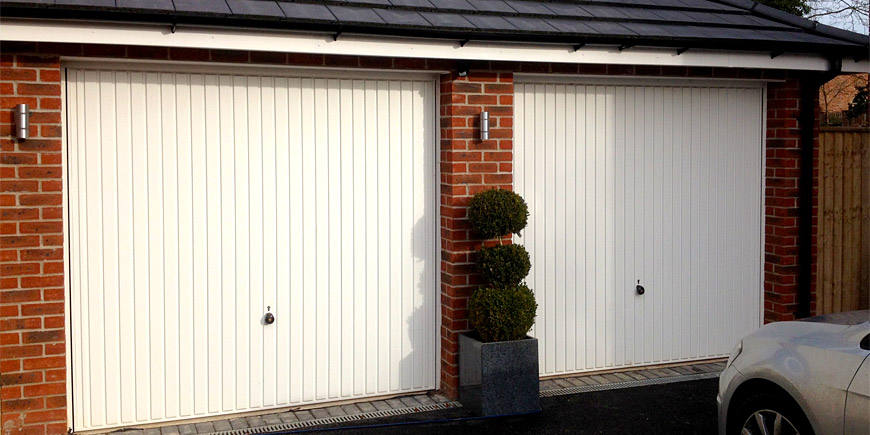 It's only natural that dirt accumulates on your garage door over time – if it's not cleaned regularly, your door will lose its shine and lustre. Thankfully it's not especially difficult to clean up your garage door and return it to its former glory – but to do so it's a great idea to understand the best way to do this.
In this blog, Wessex Garage Doors provides a range of top tips, as well as telling you what not to do when you come to clean up your garage door.
Tip #1: Always refer to the manual
When you buy a garage door, you'll be provided with a manufacturer's guide to care and maintenance. These guides are designed to make it as easy as possible for you to clean and maintain your garage door without causing any unnecessary problems.
Every garage door is different – they will have quirks in the manufacturing process and certain materials used that react with particular cleaning agents, so it is almost certainly the case that specific manufacturers will have their own recommendations for the best way to keep the door clean and in good condition for as long as possible.
Tip #2: Clean often
The best way to avoid your garage door falling into disrepair or looking shabby is to ensure that you have a regular cleaning schedule that you follow closely. You don't want your garage door to get into a state where it requires a professional cleaning job to get it looking great again.
Small and regular maintenance and cleaning is the best way to work; just spending twenty minutes giving the garage door a wipe down at the weekend goes a long way to ensure that it is kept in optimal condition.
Tip #3: Brush down and lightly rinse first
It's best to clean in stages – your garage door will benefit from an initial brush down and rinse, rather than applying cleaning agents to it immediately. Before you do anything else, just spend some time rinsing the door with clean, warm water and brushing off any excess detritus that you can easily get rid of.
Tip #4: Apply detergent lightly
Once you have chosen a soap or detergent that your manufacturer recommends using on the door, you can think about the next step, which is giving the door a thorough wash. It's important to make sure that you use cleaning agents sparingly during this process – make sure they are well diluted with water and then apply lightly. Wash the door and then rinse fairly quickly to get rid of the chemicals from the door.
What to avoid
It's also important to think about what you should avoid when cleaning your garage door, as there are certain methods of cleaning that can actually reduce the lifespan of the door, as well as bad ways you can go about the cleaning process.
You should first ensure that you avoid high-pressure cleaning. If your garage door has gotten very dirty over time, it can be tempting to think that using a high-impact cleaning tool such as a pressure cleaner is a good move. However, many garage doors are not designed for this kind of cleaning – the high level of water pressure can cause damage or force water into places it shouldn't go.
It's also a good idea to stay away from any harsh chemicals. Solvents and industrial chemicals can strip away paint or cause the door to corrode if used incorrectly.
If your garage door has seen better days – it might be time to think about having a new one installed. At Wessex Garage Doors, we have years of experience providing the highest quality garage doors available. Please don't hesitate to contact us if you'd like to discuss having a new garage door installed.