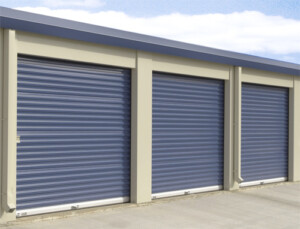 Regular use and accidental bumps and scrapes can cause your commercial garage door to take quite a beating during its lifespan, which is why here at Wessex Garage Doors we want to make sure you get the most out of your investment.
Ideal for Business Use
Robust, reinforced doors are ideal for commercial/industrial premises where they are likely to see constant use. The design of a tough commercial door will withstand the daily wear and tear it will experience in commercial and industrial environments where durability, high performance, safety and security are key factors.
Material Choices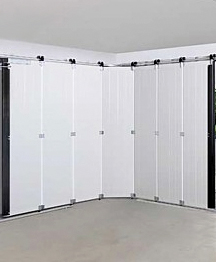 We understand the importance of owning a commercial garage door which not only delivers on functionality, but can also withstand heavy daily use in tough industrial workplaces. There are an extensive range of styles available on the market today to suit your business needs, including:
Insulated
Non-insulated
Sectional steel
Ribbed steel
Aluminium
Rolling steel
Security grilles
Fire roller shutter
High speed
It is important to carry out thorough research to find out which design best suits your business' application, factoring in budget and time constraints for a safe, long lasting installation. Whether you require a door with thermal efficiency, high security or low maintenance, there are a host of products available for you to choose from to best suit your project's specifications.
Maintenance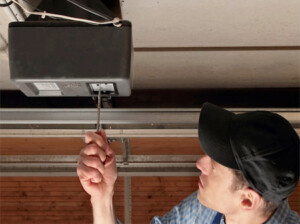 It is essential to comply with the required legislation to ensure the safe operation of your industrial or commercial door system. Carrying out regular maintenance will guarantee your business is not affected by any down time or costly repairs if a heavily used door has a major breakdown.
Commercial garage doors must have regularly scheduled maintenance so they are completely safe during operation while ensuring the contents and company's assets remain fully protected. This service must be carried out by experienced engineers to ensure it is completed correctly while adhering to all the necessary regulations.
—
Here at Wessex Garage Doors we specialise in offering an extensive range of domestic & commercial garage door designs from leading manufacturers such as Hormann, Garador and Cardale, available in a selection of colours, styles and materials to best suit your application.
Furthermore, we offer a thorough repairs service so our qualified team of garage door engineers can quickly repair any damage and restore your door back to top working order in next to no time!
Simply give us a call or contact us today for further information – we are always happy to help with any enquiry.