Finding a garage door which fits with your individual requirements can be a challenging task and researching into all the options available can be overwhelming. Here at Wessex Garage Doors we aim to make this process as easy as possible to ensure you find the ideal garage door for you.
From varying operations to a selection of materials, the comprehensive range of brands we stock means we are able to find a solution to any garage door requirement. This article will serve to explain just a few of the innovative brands we supply so you can get a better idea of what product will be best for you…
Hormann

Since pioneering up and over garage doors during the 1950s, Hormann have been developing secure and durable garage door designs for ultimate convenience.
Our selection of ProMatic and SupraMatic automatic door operators means the door slides into the garage with total ease and precision, remaining dry while you park your vehicle.
We use environmentally friendly products such as 100% CFC-free PU rigid foam to ensure top-quality insulation and structural durability. To significantly reduce the energy required to operate the garage door, we use ultra-modern regenerative exhaust filter systems which consume relatively less energy than other systems when used.
Cardale
Cardale supply safe, fully-functioning and smooth garage door designs for ultimate efficiency. As well as utilising steel, timber and aluminium to construct their garage doors, Cardale also use ABS which is renowned for its strong, lightweight and maintenance-free qualities.
This material provides excellent security, an attractive appearance and is incredibly durable.
Cardale also focus on the operational systems of the garage doors as depending on the physical properties of your garage and your individual preferences, certain types of operation may be more suitable than others. Their own systems include:
Maximiser
Thermaglide 55 and 77
Safelift+
Steel Line
Garador

In addition to the other classic garage door materials such as timber, steel and GRP, Garador also utilises PVC which is known for its low maintenance and long-lasting properties.
The PVC garage door plastic panels resist moisture, cracking and rust, making it a durable and robust option.
Garador also pay great attention to the operation systems for the garage doors, creating their own GaraRoll design which uses a unique spring balanced system with an integral electronic operator for total efficiency and convenience.
Wessex Garage Doors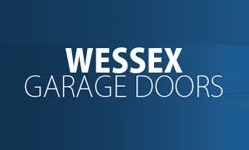 Finally, we offer our own extensive range of products here at Wessex Garage Doors which have been designed to fit with any requirement. Whether you have a particular colour, style or material in mind, we have the ideal solution for you.
For ultimate convenience, we also specialise in automatic garage doors which are specifically designed for people who may struggle to lift a manual garage door and need some extra help at the simple push of a button.
The Right Choice For You
We aim to find a garage door which will totally suit your individual requirements and leave each and every one of our customers satisfied with their new purchase. Simply give us a ring or contact us online today for advice about any of the products or services we provide – our expert team are always happy to help with any enquiry.