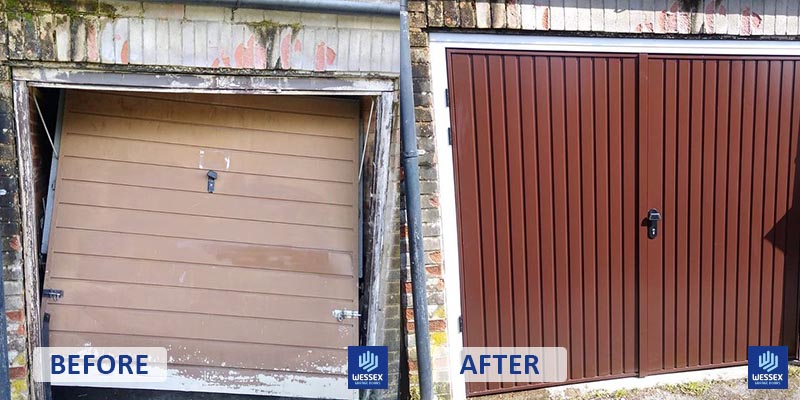 All garage doors are specially designed to move smoothly during operation, ensuring the perfect balance when opening and closing. If your garage door has a gap and is not flush with the ground when shut, is unstable during operation or when it is in the up position, there is a significant risk that the door may fall out of the track and fall onto anything in its way. Therefore, safety is paramount when dealing with a broken garage door to ensure you, your family and your vehicle are not harmed.
If you have noticed that your up and over garage door is crooked and sits wonky in the door opening, you must make sure that the problem is fixed as quickly and efficiently as possible. This article will explain what signs to look out for if your up and over garage door is malfunctioning, and which type of remedial action needs to be taken to fix it.
1. Jumped Cables
Springs and cables are key components in how efficiently a garage door operates, so if these break it can cause the door to become unbalanced. Garage doors which have become crooked or wonky may be suffering from 'jumped cables', which is when one or both cables have loosened from the cable drums and started to unwind.
Jumped cables can be caused by the door hitting an object during operation, or if it has been lifted too fast while being opened manually. Deterioration and general wear and tear can cause old cables to snap which can affect the alignment of the garage door. In turn, this can prevent your door from closing and locking properly, compromising the security of your garage and its contents.
When it comes to repairing broken springs and cables, it may be tempting to try and fix the problem yourself. However, without the correct training or equipment, this seemingly easy task can prove to be rather dangerous. Hiring the expertise of a professional garage door repairs company will ensure your door is restored back to a safe, fully functional state in no time.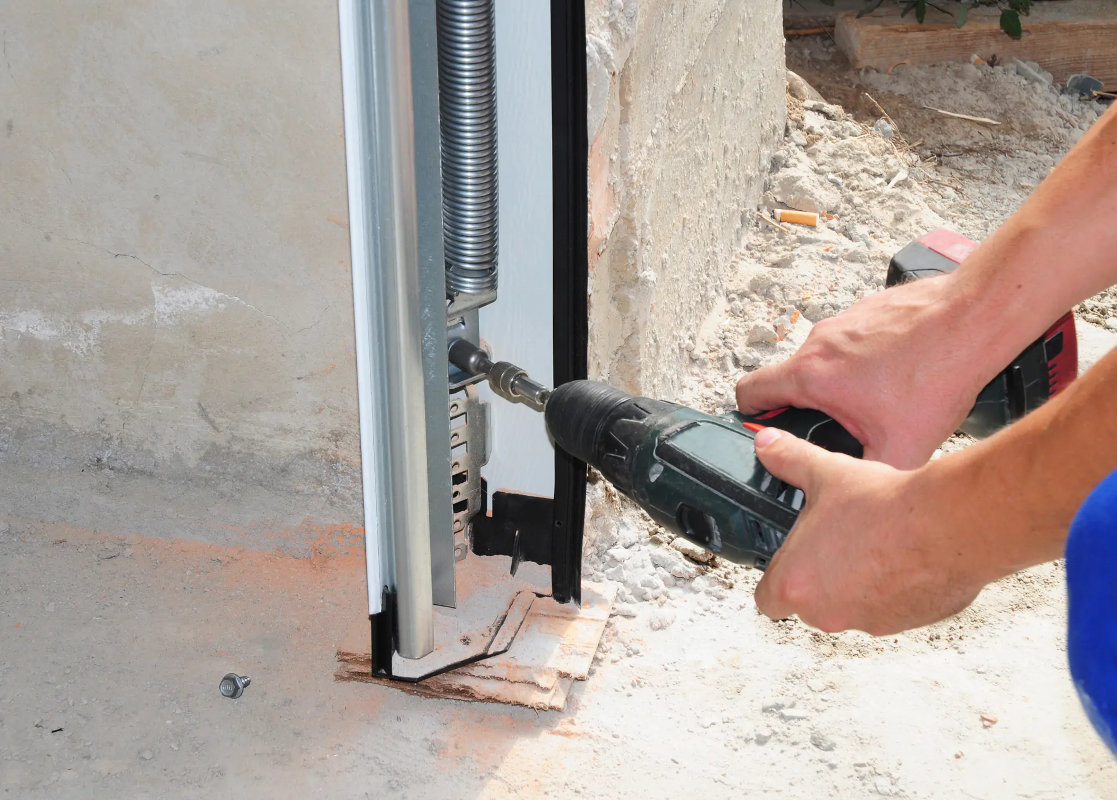 2. Broken Torsion Spring
If you have a gap underneath one side of your garage door, this may be down to a broken torsion spring. A key aspect of the garage opening system are the torsion springs – it's a strong part of the mechanism that is capable of lifting the heavy door.
When opening and closing the door, these springs contract and unwind, pulling the door with them as they go. If one side fails or breaks, this can cause one side of the garage door to be crooked
To fix the problem, you'll need to have the broken spring replaced – however, this isn't a DIY task. Due to the tremendous weight they bear, you're much better off having a trained professional tackle this task as it can be risky if you don't know what you're doing.
3. Tracks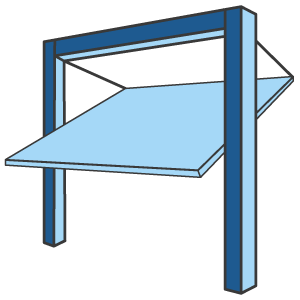 Up and over garage doors operate by running along a series of tracks which must be properly aligned, so the door moves flawlessly as it opens and closes. If the garage door opener is not adjusted properly, there is a risk that the door will run along the track unevenly, causing it to become lodged in the tracks.
Warping can also cause your door to run crooked along the tracks during operation and become stuck in this position.
To prevent this from happening, regular maintenance needs to be carried out on your garage door to ensure reliable use for many years to come. This includes:
Inspecting the tracks for dirt, debris or grime;

do not

use lubricant or oil when cleaning the tracks as this can affect the functionality of the door. Instead, simply use a damp cloth or old toothbrush to clean the tracks and wipe using a dry cloth.

Inspecting the door for signs of warping
Checking all the mechanisms are working properly; tighten any loose parts and replace all rusted or worn components
---
Wessex Garage Doors
Our experts at Wessex offer a thorough repairs service, ensuring any damage or fault is properly fixed to restore reliable use. If your garage door is beyond repair and a new one is needed, we also supply a comprehensive range of garage doors, including up and over, sectional and roller. To find out more, don't hesitate to get in touch today!