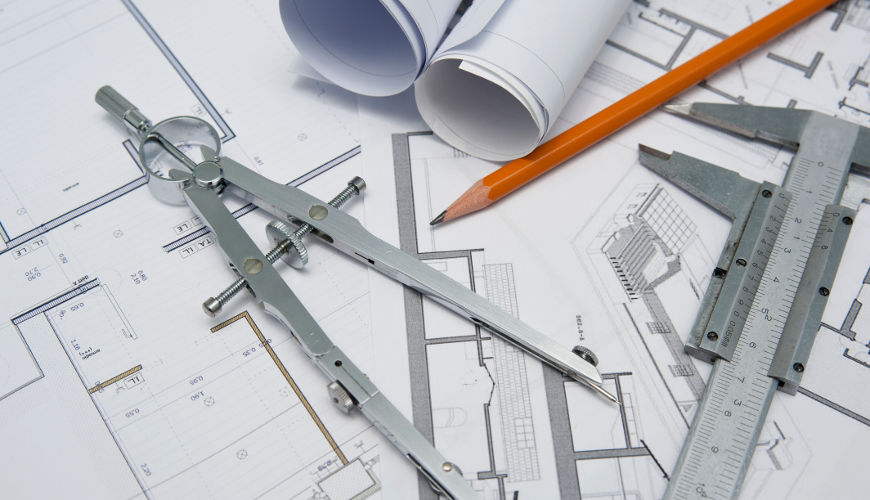 Owning a garage is pretty common in the UK but many of us struggle to think of something useful to do with them. Eventually, they become a dumping ground for stuff that you barely use and often forget about because they are abandoned in the garage.
The New Year is a great time to take stock of your life and make a few home improvements. Why not consider transforming your garage with these renovation projects for the New Year?
Electric car charging point
Garages make a great place to charge an electric car for an obvious reason; it's typically where people park their cars. Or, at least, they do if their car actually fits into the space! Modern cars are much wider than those of the past but if your car does fit inside, why not think about making the switch to electric?
You can install an electric car charging point and receive financial help from the government for doing so. The Electric Vehicle Homecharge Scheme offers to contribute up to 75% of the installation fee for an at-home charger. It's a great incentive to switch to an electric vehicle as it can charge your EV significantly faster than a simple three-pin plug.
Convert your garage to office space
Before 2020, the need for office space at home wasn't high on people's lists of requirements. However, the pandemic has changed things and it looks as though home working is here to stay. Many companies now operate under a hybrid working system, where employees work at home for part of the week and in the office for the rest of the time.
A garage is an ideal location in a house to put a home office, especially if you don't use it for storing your vehicle. Instead of working in a corner of your bedroom, or confining yourself to your dining room table, why not consider your garage? Your home office could be as simple as a desk in the corner of your garage or you could undertake a complete conversion.
As the garage is typically separate from the rest of the house, once your day at the 'office' is done, you can shut the door and forget about work. You may wish to upgrade your garage flooring while converting it into an office as a cold concrete floor isn't the most welcoming.
Upgrading your doors
You may be surprised how much a functioning garage door can add to the value of your home. Potential buyers aren't looking for a big heavy door that requires putting their back into opening.
Installing automated garage doors or easy-gliding up and over doors make your home more attractive to potential buyers. However, even if you have no intentions of selling your home, upgrading your doors is still going to benefit someone, and that someone is you.
You may avoid using the garage because you struggle to move your old doors. Upgrading them can make your garage more accessible and less likely to be nothing more than a storage facility.
Make a hobby or exercise space
Much for the same reason as the need to work from home arose, many people have found ways to entertain themselves in their houses. That might be spending a few hours painting a masterpiece, pumping iron or playing video games.
You could design and build your very own hobby room in your garage to spend your free time in a peaceful and enjoyable environment. No matter how messy your hobby is, you can enjoy it without worrying about getting the furniture in the rest of the house dirty!
Building a home gym in your garage helps avoid the clutter that workout equipment can bring if left in the bedroom or dining room. Having a designated place to work out means you aren't trying to hide the equipment when guests come over or burying an exercise bike under clothes as a makeshift wardrobe.
Dust-proofing your garage
Perhaps you are happy to keep your garage as storage, but you have noticed that your stuff keeps getting covered in dust. The more dust that piles onto your belongings, the more they can become damaged in the long term.
Getting your car covered in dust also pretty much defeats the purpose of storing it in a garage to protect it from damage. Dust can scratch the paint off your car and it's best to keep it away as much as possible.
To avoid dust gathering too much, you could try dust-proofing your garage. The first step is to give it a good clean to remove as much dust as possible. Then, you need to seal the gaps as this is where the dust is coming in from.
That could mean installing new garage doors that fit properly and painting any exposed bricks to prevent debris from falling. You may want to consider upgrading your ceiling and floor too, with crumbling cement a leading cause for dusty garages.
Insulate your garage
If you plan on spending any time in your garage doing activities or working, it's important to insulate well. Poorly insulated buildings use a lot more energy to heat, which means they cost more money. They can also be unpleasant to be in as they aren't warm, often have a draught and may be growing mould.
Most of the heat lost in a home is through the walls, so this is the best place to begin. If your garage has cavity walls it's possible to fill these with materials that can be blown in using specialist equipment.
On the flip side, if your garage has breeze block walls, then you can insulate using a timber frame on the inside. Fill the gaps in the frame with insulation material and your garage will be much warmer than before. However, this comes at the cost of additional space as you are effectively making the room smaller.
You may also wish to reduce drafts by installing insulated doors that offer a warm, dry environment all year. They also offer excellent soundproofing which is ideal for a home office to reduce distractions.
Choosing a new garage door?
Explore our range of leading garage door manufacturers. We'll help you to choose the right door for your home.
Search Garage Doors
Garage projects, how we can help
New garage doors can act as the icing on the cake of your renovation project. Here at Wessex Garage Doors, we offer new doors to suit all garage sizes, types and styles.
Our new garage door range covers wooden, automated, roller and sectional, to name but a few. If you are interested in upgrading your garage doors, do not hesitate to get in touch with our expert team.