You may not pay much attention to the inner workings of your garage door, so long as it continues to function as it should. Although this is fine, so long as you have it serviced regularly, it could mean that you're overlooking a problem that could be quickly remedied with a little DIY maintenance.
We've put to together a little list of the basics so you can understand some of the components of your garage door, and how to carry out simple maintenance tasks that will keep your door functioning at its best until its next service.
Garage Door Springs and Cables

Nearly all garage doors rely on tightly wound springs and metal cables to operate the closing and opening mechanisms of the door. There are two types of springs – Extension springs that are mounted alongside the track and Torsion springs that are mounted above the door opening. The metal cables are used to connect the door springs to the bottom of the door on each side.
You should be sure to visually inspect your garage door cables and springs every few months to check for signs of wear and tear. One of the most commonly reported problems with springs is a squeaking noise, which isn't necessarily a huge issue. Simply apply a light layer of lubricant to ease the movement and the squeaky noise will likely stop.
If there are signs of wear, or the squeaking noise doesn't go away, there are DIY fixes you could look into. It's essential to remember though that the springs are very tightly wound and under a lot of tension, so if you tamper with them and they break or come loose, they could cause a serious injury! That's why we always recommend that you call in the professionals to replace springs, such as the experienced team at Wessex Garage Doors.
Garage Door Brackets
The cables that help to operate your garage door are attached to either side of the door with brackets. These brackets are under a lot of tension and as the door operates and ages, they can become loose and need adjusting as the door distorts over time.
Carry out regular visual inspections to check for signs of loosening, or if the tracks need adjusting as the door begins to bind against the opening. If you find that they need a little attention, you can adjust them yourself, but remember not to loosen the longer, upper bracket attached to the wall. This bracket helps to support the tracks as well as the spring tension. If you do this wrong it can cause severe damage to the door and even injury to you.
Many new garage doors come with anti-tamper brackets to ensure this doesn't happen, so unless you know exactly what you're doing, it may be best to contact an expert garage door repairs company.
Garage Door Hinges and Rollers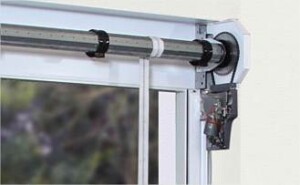 The hinges between the panels and the rollers on your garage door are essential to its smooth movement. If you find that your door is starting to stick, or you're having trouble rolling up, it may be that it simply needs a good clean with some wire wool to remove the built-up rust. Afterwards soak them in some kerosene and use a small brush to work it into all the little cracks to free up the movement, and finish it with a light layer of lubricant.
Many people choose to replace the hinges themselves, but remember some of the hinges are under lots of pressure from the door cables that are attached to the springs. It's therefore recommended that you get a professional to check and replace these as and when it's needed.
Garage Door Tracks
Garage doors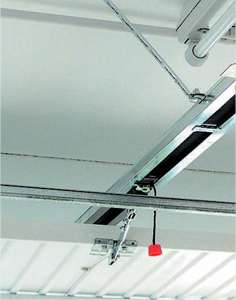 operate on a set of tracks that allow the rollers to run up and down as you open and close the door. If the track gets knocked out of place or becomes loose, it will not move smoothly and may stick or jar during operation. It can also cause the rollers to wear out and they can cut through door spring cables if you don't notice the damage in time.
So as soon as you notice a problem, you'll need to have the track adjusted to ensure it doesn't cause any more costly damage to the door. You can do this by tightening the screws that hold it in place and the bolts that secure the bracket to the track. If this doesn't re-align the track, it would be a good idea to call in a professional garage door repairs engineer, in case the problem is something more complex.
Garage Door Maintenance Engineer
If you are ever in doubt as to which part is causing the problem, require a few garage door spares, or you don't feel confident handling the trickier components, there are many garage door maintenance engineers around who can help!
The team at Wessex Garage Doors have years of experience and will restore the full function of your garage door safely, efficiently and affordably.