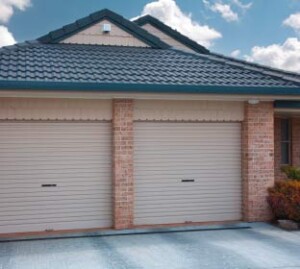 We have seen them on television, installed at the homes of the rich and famous and wished that we could afford one – what are we talking about – automatic garage doors. Then we notice the neighbour is having his garage door changed to a smooth operating, quality automatic one. No – a lottery win was not necessary as nowadays they are extremely affordable. Not only are they competitively priced, but they also have many benefits, one of which is adding value to your property.
Increasing Use of the Garage
The main reason why we tend not to use our garage, other than as a dumping ground for items we don't know where else to put, is that it is too much trouble, especially when it is pouring with rain, to get out and open the door. As most garages these days have a side door directly into the house or garden, imagine the ease of just pointing the remote control and having the door smoothly open, driving in and then closing it without leaving the car. Not only is this simplicity itself – it also makes leaving the car a lot safer, especially for women with young children, the elderly, the disabled and when returning home late at night.
Safety As Standard
Automatic garage doors are extremely safe as they now come with sensors that prevent the door closing if there is anything in the way, from a cat to a wheelbarrow, and as it is necessary to have the remote control to open or close the door, this can be kept somewhere secure and out of the reach of little fingers. The obstruction sensor is actually an electronic eye which can normally be found approximately six inches above ground level on either side of the door. When the door is open the two sensors transmit a beam of light. When this light beam is broken by any moving object or person, the door will reverse its direction. Alternatively, if the object is stationary, then the door will not close at all.
Security Benefits
The risk of the garage being broken into is also dramatically reduced, as automatic garage doors are too problematic for burglars and your neighbours manual doors make for much easier pickings. The systems have become more and more sophisticated since automatic doors were first invented in 1926 by C.G. Johnson from Hartford City, Indiana, although they did not come into regular use until the Era Meter Company from Chicago produced a door, just after World War II ended, which could be opened from a keypad located on a post by the front gates or a switch, normally inside the garage itself – remember those old American television programmes!
Styles & Finishes To Suit All Tastes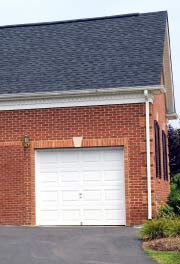 There are many different styles and finishes to choose from that will blend in aesthetically with the age of the property, from ultra-modern to a more classical finish for older-style houses and the standard-sized doors are extremely affordable. They are also very durable and will last for a long time, as they do not have to take the same type of wear and tear that a manually operated door has to cope with. Without a doubt – when it comes to selling a property – an automatic garage door will give that 'wow' factor, making it stand out from other houses for sale in the same price range.
The benefits of an automatic garage door are significant, and with the extremely affordable cost, it really is a good idea to investigate them before making any decisions as to which garage door to purchase. Why make do with an old manual type when it is possible to enjoy the convenience of an automatic one?