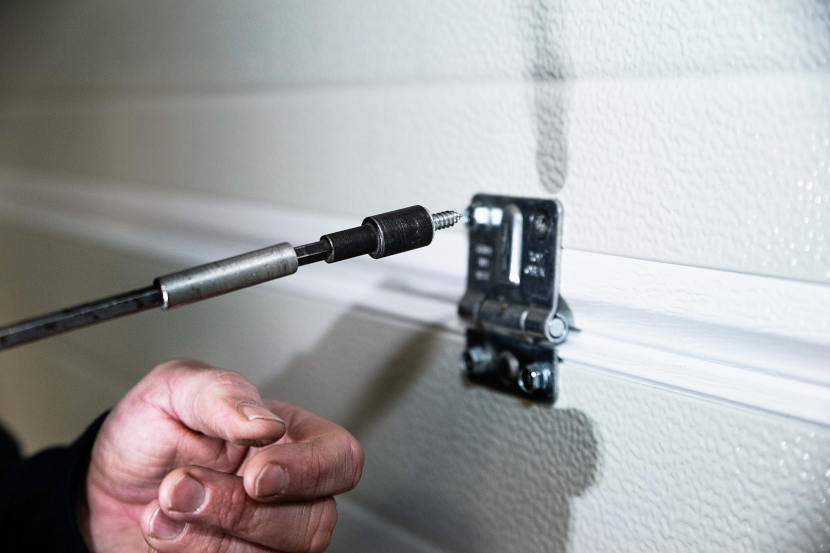 Your garage door needs to be functional at all times, not only so you can gain access to your belongings but also to protect it against theft or vandalism, and to keep you and your family safe from injury. Depending on the problem, it might be something you can fix yourself or you may need to call in the experts. Here's our guide to garage door repairs, and what signs indicate you may have a fault.
Common problems requiring repairs
No matter how durable your garage door is, if you neglect regular maintenance, there are issues that can arise, leaving your garage door damaged or more at risk of security breaches. Automated garage doors, for example, can come with electrical problems that require repair, such as broken or damaged wiring, a broken opener or issues with the door closing and then reversing back up.
In these instances, there may be something blocking the safety sensors or there might be a problem with the close limit of the door. The remote of your door might need reprogramming to resolve the issue – it's also worth checking that nothing's in the way of your door when you're closing it.
If the door won't open fully or it's moving unevenly, there may be a problem with the rollers which could be damaged or blocked. Inspect the rollers and check that there's no dirt or debris blocking them – if they're rusted, you may need to replace them entirely.
The torsion springs can also be to blame, but this can be a dangerous feature to fix or repair, so it's worth calling in a professional. If the springs are rusty, snapped or if the garage door is uneven, the springs could be the cause of the issue.
For up-and-over garage doors, which operate via tracks, alignment is essential for the door to open and close smoothly. Check that the tracks aren't warped or bent out of shape, as this will cause the door to get stuck – if you notice the tracks are out of alignment, they can be gently straightened out and tightened up to keep the door operating as it should.
Quick DIY fixes
Some fixes are possible to make yourself and are relatively quick and easy to do. For example, if the door is stiff or makes a lot of noise when you open and close it, it may be the case that the hinges and screw drive operator rails need lubricating to get them working smoothly again. However, knowing the type of door you have is key, as chain and belt drives won't need lubricating but may need cleaning of any dirt or debris.
Another quick fix to repair your door is to seal any cracks or splits in and around the door. These not only bring down the look of your garage door but also impact its weather-resistance and security. If the sealants are showing signs of wear and tear, you can reseal them to restore the weathertight properties of your door.
If you have an automated door that won't budge, make sure that the remote is fully charged and that the keypad isn't damaged in any way. If both seem fine, check the opener unit – if the lights aren't on, the motor might be disconnected to the power supply or there may be a blown fuse which is preventing it from working as it should.
Regular inspections will keep your door running smoothly and will help you identify any issues before they become a problem, such as clearing out any dirt from the tracks or mechanisms so that they don't get lodged in place and cause issues when you come to open or close the door.
Signs to call in a professional
Sometimes, a fault is too challenging or dangerous to tackle yourself, at which point it's safer to call in an expert. You may be faced with issues with the surrounding masonry of your door, broken cables which can pose a safety risk or wood rot which has extended throughout all the panels of your door.
In these situations where the problem is widespread or when mechanical issues are the problem, you will either need to call in a professional to fix the door or replace the door entirely. Replacement can sometimes be a more economical choice than trying to fix your existing door, depending on what the exact issue is. This is particularly true of any problems that are putting your garage and belongings at risk of theft or damage from unauthorised people.
It can be difficult to know whether a repair or a replacement is required with your garage door. But making sure that repairs are carried out properly and by someone with experience is the key to making your door last as long as possible, providing you with a better return on investment.
Our skilled team are experienced with all types of garage doors, and we can spot what's required when it comes to a fault or damage. Get in touch with us today to book a repair or for further advice.