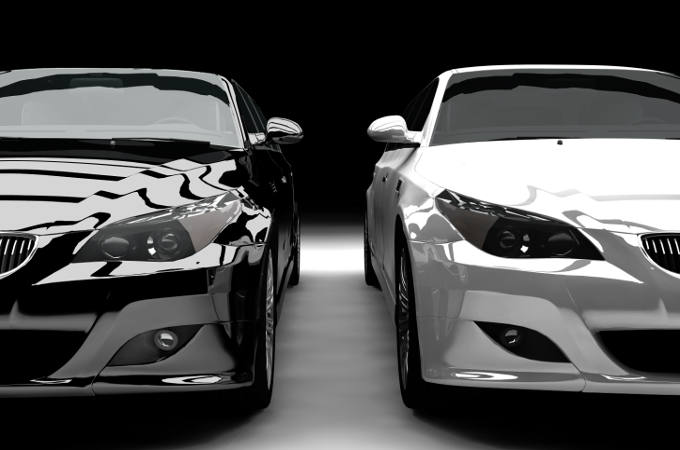 Our garages are sanctuaries. Filled with much-loved relics from years past, DIY projects-in-progress and, of course, our cars, the garage is an indispensable part of our homes. That said, there are a few fictional characters we might trade with…
Cameron Frye's House
Can't place the name? Cameron Frye is the hypochondriacal best friend of Ferris Bueller, in the 1986 classic, Ferris Bueller's Day Off. In the film, the duo skip school and take a spin in Cameron's dad's sportscar. It's named as a 1951 Ferrari 250GT California, but most of the scenes were filmed using a replica – the Modena Spyder California. We'd take either. The Frye garage is a work of art in itself, set in a Modernist building made from floor-to-ceiling steel-framed glass, it's the perfect setting to enjoy nature and simultaneously show your motor off to the world… Just don't forget the handbrake.
Tony Stark's Malibu Mansion
Aside from his unconventional suits, the most enviable aspect of the self-titled billionaire-playboy-philanthropist's life is his Malibu pad. No, we're not interested in its incredible views or lack of pesky neighbours (although, now you mention it…). We're in it for Tony's basement workshop, which is packed with a never-ending roster of supercars like the Saleen S7 and Bugatti Veyron SS, interspersed with classic beauties like the 1949 Mercury Coupe and Ghia Cadillac. On top of these he's got the world's coolest holographic computer, and the smart-mouthed virtual assistant, JARVIS, to keep us entertained.
The Q Division
Bringing things back to Britain, our next most-envied garage belongs to Bond's behind-the-scenes man, Q. Much like Stark's garage, the space Q inhabits is more of a "facility" than homey car storage, but it's on our list nonetheless. Aside from its memorable tech, like killer umbrellas and watches which can perform the impossible, Q's workshop is home to a great collection of motors. Whether it's the iconic Aston Martin DB5, or Bond's own Sunbeam Alpine – we'd be happy to switch vehicles even with one that can't turn into a submarine, fire machine guns or disappear entirely.
Obviously, there are many fantastic movie cars which could have appeared on this list, but we have to say how disappointed we are with some of our on-screen heroes for not storing their vehicles in a garage! Whether you drive a talking Pontiac Trans Am or something a little more practical, your garage is the safest place to keep it.