When homeowners decide to revamp their property, they often focus on the décor and do not take into account how the latest advancements in technology can transform their home for ultimate convenience and safety. The functionality of your home is as important, if not more so, than its aesthetics, and garage doors can be a large part of your home's safety and practicality.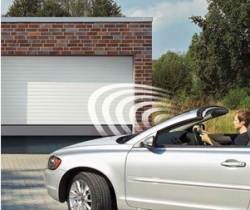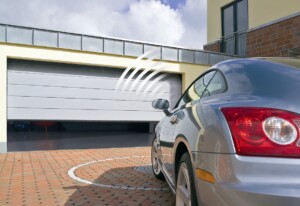 Typically the largest moving object in a home, opening and closing your garage door can be a strenuous and time-consuming task. Over the years, developments in technology have made such jobs much easier through automation systems and remote controls. This gives homeowners the opportunity to open their garage door from the safety and comfort of their own car while protecting their belongings against any potential break-ins and theft.
A garage door opener is a motorised device which opens and closes garage doors quickly and safely. Most often controlled by switches on the garage wall or remote controls, this offers a convenient and simple way of operating your garage door and was a significant development in home automation.
Android Wear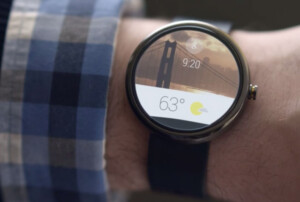 One of the latest technological advancements is Android Wear, which was announced earlier this year. It is a version of Google's Android operating system designed specifically for smartwatches and other wearable accessories. Although home automation using android devices is not a new concept, Android Wear opens up a whole world of possibilities to make processes simpler and more convenient.
This concept has gained widespread popularity, with companies such as Motorola, Samsung and LG jumping on board. Most recently, the Samsung Gear Live and LG G Watch were launched on 24th June 2014 to offer this innovative design to the masses.
With more and more of this technology becoming available at our fingertips, developers have rolled out a variety of apps which allow you to control aspects of your home life from your smartphone. Two of the top top smartphone-controlled garage door systems on the market today, developed for total garage safety, security and accessibility, are GoGogate and GarageMate.
Choosing a new garage door?
Explore our range of leading garage door manufacturers. We'll help you to choose the right door for your home.
Search Garage Doors
GoGogate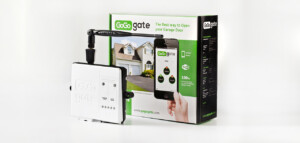 Whether you've forgotten to close your garage door while you're away from home or want to open the door on your way back from work, GoGogate allows you to open, close and monitor your garage door from any location. This top-of-the-range app uses an existing Internet Protocol camera to record all of your garage door usage and send you notifications to keep you updated. This makes it an excellent way of keeping an eye on your car for total peace of mind, or checking whether your long-awaited package has been delivered.
GoGogate will notify you when the garage door has been opened or closed, so you can rest assured that you will be alerted if your garage has been left open. All you need to do is connect your GoGogate to the garage door wall buttons and existing IP camera, install the door sensors and download the app which can be accessible from any Smartphone, Tablet or PC. There are no hidden fees or contracts and no internet is required so it is always easily accessible – it's as simple as that!
GarageMate

GarageMate is one of the most secure garage door openers available today, as it utilises your phone's Bluetooth security and password protection, so no one else is able to access your device. For ultimate safety, even if someone else has the GarageMate app, they will not be able to open your garage door without permission.
The GarageMate Receiver only takes 2 minutes to install onto your garage door and has been praised for its durable qualities, as it will withstand any extreme weather conditions. Further to this, it was designed to never open your garage door accidentally to guarantee total security and reliability.
Technological developments have enabled the automatic garage door design to progress significantly over the years, with the aim of achieving complete convenience and safety.
Automatic Garage Doors at Wessex Garage Doors
Here at Wessex Garage Doors, we supply an extensive range of durable and fully functioning garage door products, including automatic garage doors, which deliver on practicality and style. Our wealth of experience in the industry means that we have the knowledge and expertise to advise you on which design will best suit your requirements for results you will love. Simply give us a ring or contact us online today for further information.