We have recently installed these bespoke garage doors manufactured by Silvelox.
An architect's dream, when they have a client with a 'bespoke' type budget, these garage doors come in a range of models in wood or metal.
These particular doors are their Securlap 'Duo' model manufactured in Okoume timber in Anthracite Grey (RAL 7016)
Securlap by Silvelox is the only sectional garage door without ceiling tracks or springs. It has a double counterweight mechanism and the operator embedded in the head-bar. It is the ideal product to enhance the garage and allows space optimisation due to reduced internal dimensions.
The Duo is manufactured with an anti-entrapment safety device patented by Silvelox.
All Silvelox products are Made in Italy – they embody quality, design and technology.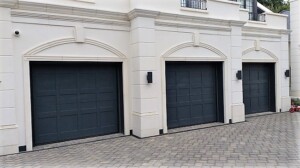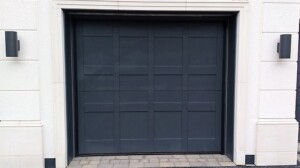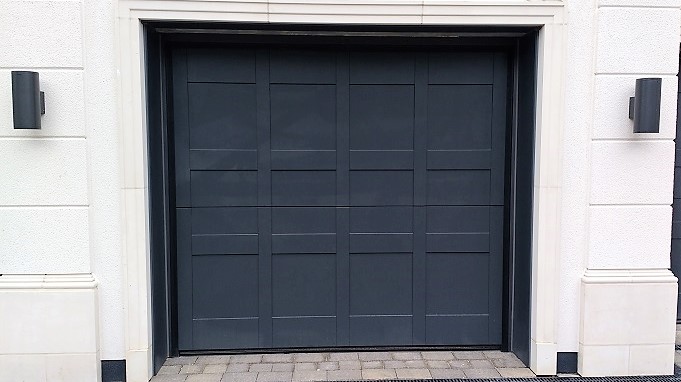 Choosing a new garage door?
Explore our range of leading garage door manufacturers. We'll help you to choose the right door for your home.
Search Garage Doors
---