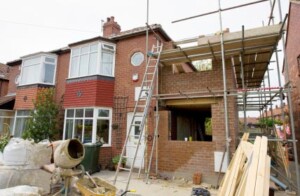 The growing cost of on-street parking combined with a rise in crime and vandalism on vehicles has meant more and more people are choosing to add a new garage to their property. Not only will this offer a secure storage space for your vehicle, it's also an effective way of adding value to your home.
Before you begin, extensive preparation must be carried out. While designing the structure and selecting the perfect garage door can make for an exciting project, it's important to be fully clued up on the rules and regulations for building a new garage before investing your money.
Here at Wessex Garage Doors we have put together a guide of the main considerations you must take into account when planning a new garage so it is done so correctly.
Do I require planning permission for my new garage?
Careful consideration must be made during the planning permission process as there are clear regulations set out to ensure all legalities are met. Therefore, these rules may mean that you require planning permission if your proposed structure falls within one of the following categories:
The garage extends beyond the front of your home
Over half of your garden space will be covered by the proposed garage
The garage will exceed the maximum measurement of 4 metres high
The garage will be within one metre of your existing house wall
Homeowners are often allowed to make minor changes to their property without being required to apply for planning permission; these are known as permitted development rights.
New laws in 2008 identified garages attached to homes as permitted developments, however, if you are unsure as to whether your requirements allow you to build one, make sure you check with your local authority.
How do I obtain planning permission?
To enquire about planning permission, simply get in touch with your local authority. They will provide you with all the relevant documentation to complete and will inform you of the cost.
What action do I take if I need to apply for planning permission?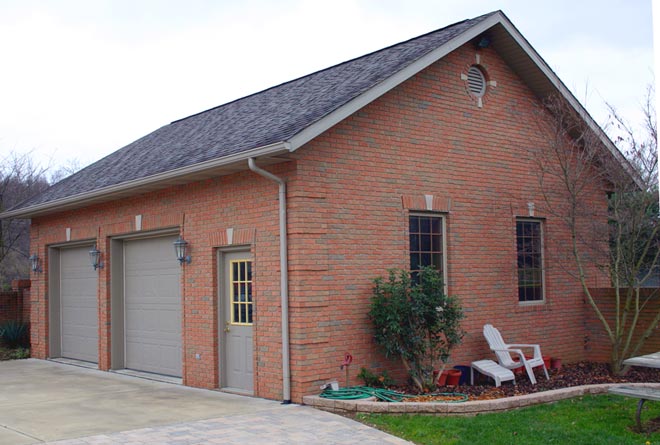 In this case, you should request the initial drawings of the proposed structure and product specification sheet from your garage supplier or building contractor, as you will need to supply these with your completed application.
On receipt of this, the council will then review your application and make their decision which will typically take 6-8 weeks.
Once you have adhered to the rules and been approved planning permission if necessary, you can then start work on your dream garage. A main consideration of how the overall structure will look is your choice of garage door. Available in an extensive range of styles and materials, you'll be spoilt for choice when searching for the perfect design which complements the garage seamlessly.
Garage Door Options
Choosing a new garage door?
Explore our range of leading garage door manufacturers. We'll help you to choose the right door for your home.
Search Garage Doors
Here at Wessex Garage Doors we supply and install a wide range of garage doors in many sizes, including:
Whether you require a single, wide or double door, our experts are on hand to help you find the ideal door for your brand new garage. Simply contact our friendly team by telephone or online today – we are always happy to help with any enquiry.