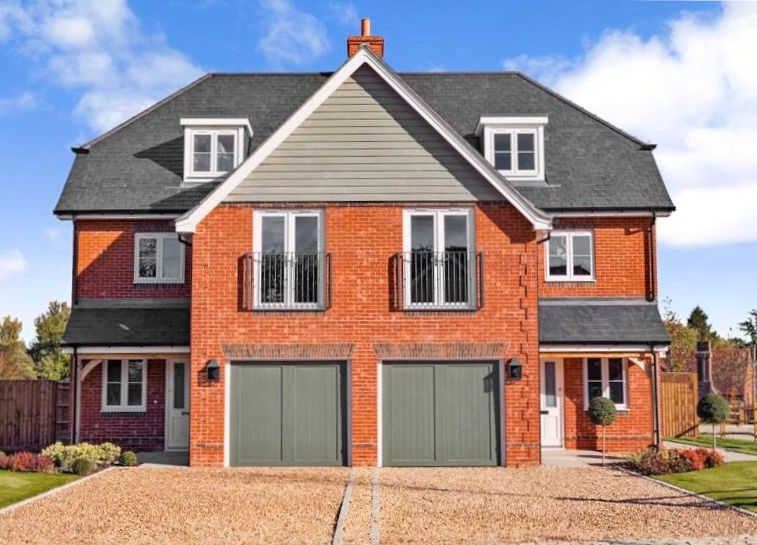 With the new decade upon us, maybe now is a good time to make some changes in your home. Whether you want to look after your home and improve the property or you've decided to put the house on the market, a new garage door may be just what's needed. Here are five good reasons why this is one home investment you should seriously consider in 2020.
Improved Safety & Security
Garages are often used to store expensive objects – not just cars but power tools, gardening equipment, bikes, toys and more – which can be very attractive to a burglar. If you have an integrated garage with a connecting door to the house, the risk to the property and belongings is even greater.
While your number one priority is to keep your family and belongings safe, a less than perfect garage door may well represent the weakest link in your home security. Older garage doors can be much easier to break into than state-of-the-art contemporary ones, so it's a good idea to review your current door.
Modern garage doors offer highly sophisticated security features to keep you and your valuables safe from criminals. Consider an automatic garage door accessible by remote control rather than key, to keep thieves out.
Choosing a new garage door?
Explore our range of leading garage door manufacturers. We'll help you to choose the right door for your home.
Search Garage Doors
Weather protection for your car
Do you park your car on the driveway or the road, or is your garage cold and draughty? A modern, insulated roller garage door will protect you from the elements, and keep your car and other items stored in the garage free from frost. Think of the time saved in the morning that you don't have to spend de-icing the car during the winter months. Not to mention the convenience of a warm car to drive!
Arguably, the benefit is even greater if you use your garage for other activities – as a gym, hobby room, play room, media room etc. Note how cold it can get in the garage without heating or insulation and fit a new garage door to solve the problem.
Ease and convenience of operation
Older style garage doors are notorious for being unreliable and temperamental. If your door is difficult to open or close, the mechanism sticks, the lock doesn't work or there are other daily irritations with the functionality of the door, maybe it's time for an upgrade. What's more, a compromised locking system can put your vehicle at risk and compromise the security of your home.
A new roller garage door or electric garage door is the ideal solution to ensure smooth operation, enabling you to forget all about your daily hassles of wrestling with an uncooperative garage door.
A facelift for your home
Choosing a new garage door allows you to make aesthetic improvements to your home too. Perhaps the old door design has become old-fashioned or was more to the taste of the previous property owner? Getting a replacement is a simple way to add your own personality to your home.
Give your home a facelift with a brand new door that matches the style of the property. While you're at it, why not consider matching all the elements – front door, garage door and exterior windows? At Wessex Garage Doors, we supply and install a wide range of garage doors in a variety of styles, designs, materials and colours, so you're bound to find the perfect solution.
Enhanced kerb appeal
For those who are considering selling their property, upgrading to a new garage door can be a great investment. You only get one chance to make a good first impression, and a smart new garage door is a great way to enhance the kerb appeal of your home.
Not only does this make the property more attractive (and therefore easier to sell) to buyers, it can also add real value.
Wessex Garage Doors have over 30 years' experience of supplying, installing and servicing premium garage doors from all the major manufacturers. Why not pop into our Surrey showroom to take a look around and speak to one of our friendly, knowledgeable advisers? We look forward to meeting you.