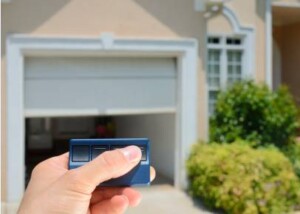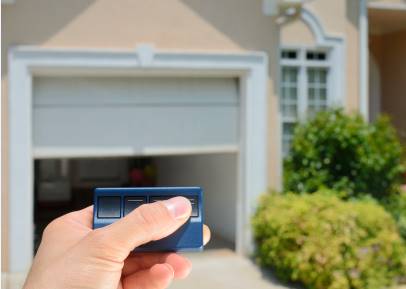 Automated garage doors are seen by many as a luxury. Is this really the case, or do they have benefits that shouldn't be ignored? This article aims to inform our customers of the benefits, and features, of automated garage doors over manual garage doors.
How Do They Work?
Automated garage doors open and close by using a remote control, or button installed in your garage. They are very secure because once the door has closed, it automatically locks. This means that you do not have to worry about door handles being forced open or manually locking the garage door, unless you decide you'd like a manual lock fitted as well. Also, remote control transmitters are now able to change the code transmitted regularly. This improves the security of automated doors because you do not need to worry about anyone intercepting the signal, and breaking in.
Automated garage doors work on either a chain or belt system. Due to advances in engineering, these systems are much quieter than they once were, so you don't need to worry about waking the neighbours if you leave for work early in the morning.
What Types of Door Can I Get?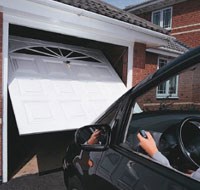 Up and over, roller, sectional and lateral running garage doors can all be automated. The up and over type of door is what most people would associate with garage doors. Simply, they open and close on a hinge and you need to have the height and depth of garage to accommodate them when open. Roller types can be very useful, if you don't have the room in your garage to accommodate an up and over or sectional door, because the door opens vertically and rolls into a box on the ceiling. Sectional doors are similar, in that they open vertically, but the door lies flat, on the ceiling of the garage, instead of in a box.
Automated garage doors come in a wide range of finishes, and styles too. Wood, timber effect and metal doors can all be used, in a range of colours, so there will be something available to complement your property. Garage doors are also well insulated, to keep the cold out, and to minimise noise.
Aren't Automated Garage Doors Really Expensive?
Surprisingly, automated garage doors are very competitively priced and you do not need to be a millionaire to afford one!
What are the Other Benefits?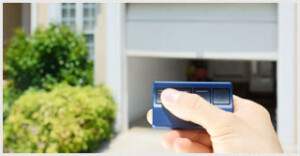 The main benefit of automated garage doors is that you don't have to worry about bending down or lifting a heavy door. This would really help an elderly person or someone who has limited abilities because they would still be able to use their garage with the minimum of fuss. Automated garage doors can also keep you warm and dry, on returning home. Instead of having to get out into the cold and rain, you would just use your remote inside your car, allowing you to drive into your garage.
The experienced team at Wessex Garage Doors can help you with your purchase of an automated garage door. From measuring up, and advice on what is best for your needs, our engineers will ensure that you receive excellent service, from start to finish.