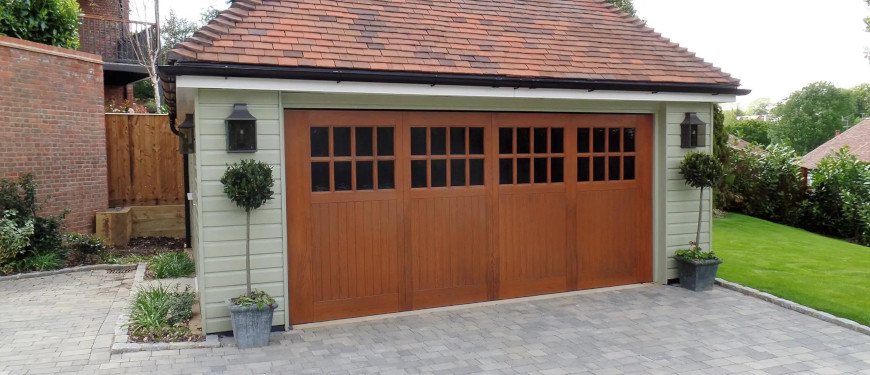 When it comes to retaining the character of an older property, it's not just the interiors you need to consider. Having a modern garage door on the outside of your property could completely destroy the personality that traditional homes have, and it will look out of place. But all is not lost – there are options available to help you update your garage door to something safer or more convenient to your lifestyle, without
Opt for timber
One of the most traditional materials you can choose when purchasing a garage door for a historic property is timber. Wooden garage doors have a classic look, there are various shades and types of wood to choose from to suit the period of your property, and it can be painted in the future if need be. Timber side-hinged or sectional doors are a great way of creating an authentic period look while still enjoying the benefits of a durable, stylish garage door.
However, if you want the appearance of a wooden door but with the properties of something more contemporary, GRP doors (Glass Reinforced Polyester) can be purchased with a wood replica finish that gives you the appearance without the maintenance that a timber door requires.
Match windows and doors
To integrate your garage door with the rest of your home, you need to think about the exterior features of the building. The windows and doors of your property are a great way of harmonising the overall look as these are often the features of a period property that stand out the most. Many traditional-style garage doors on the market feature windows or the option to add them.
For example, if you have windows with an arched upper sash, see if this can be replicated in your garage door to match the style. Or if your windows are double-hung sash windows, often found in 17th century properties through to Victorian and Edwardian homes, you may want to tie that together with a multi-paned window in the upper section of your garage door.
Keep colours consistent
Blending your period property with a new garage can be made easier through colour. A complementary colour scheme can help your garage blend in seamlessly. For example, if the trim of your home is a certain colour, keeping your garage door the same shade can help fuse these two details together into a cohesive look for your exterior décor.
But paint isn't the only option – you may have a solid-wood entry door in a deep cherry wood or a rich oak; choosing a garage door with a similar stain will tie the two together. It's also worth seeing if you can match the hardware that your home uses, such as large ring pulls or forged hinges, which can also add traditional flare to your garage door.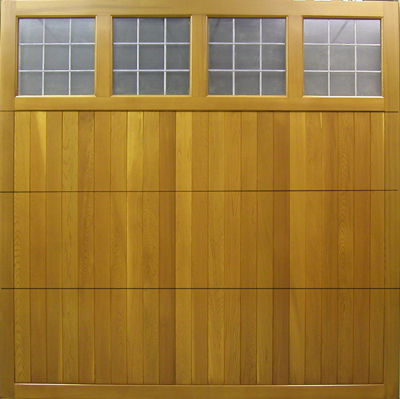 Take your inspiration from history
If you're unsure as to how to create a historic look for your garage door, take your cues from history and consider the types of doors that would have appeared on outbuildings during the period in which your home was constructed. For example, a great template for an authentically traditional look is the carriage house. You'll notice that these tended to feature swing-out doors with a diagonal brace along the bottom half. This is an easy style to replicate with your own garage door that adds historic style to an otherwise modern feature of your property.
Historic designs often made use of architectural features like brackets, siding details or window boxes to make the building more visually appealing. Many modern garage door manufacturers offer these types of elements, such as V-groove panels or cross braces and alternative hardware, so you can make your garage door your own and ensure that it fits in with the period your home was built in.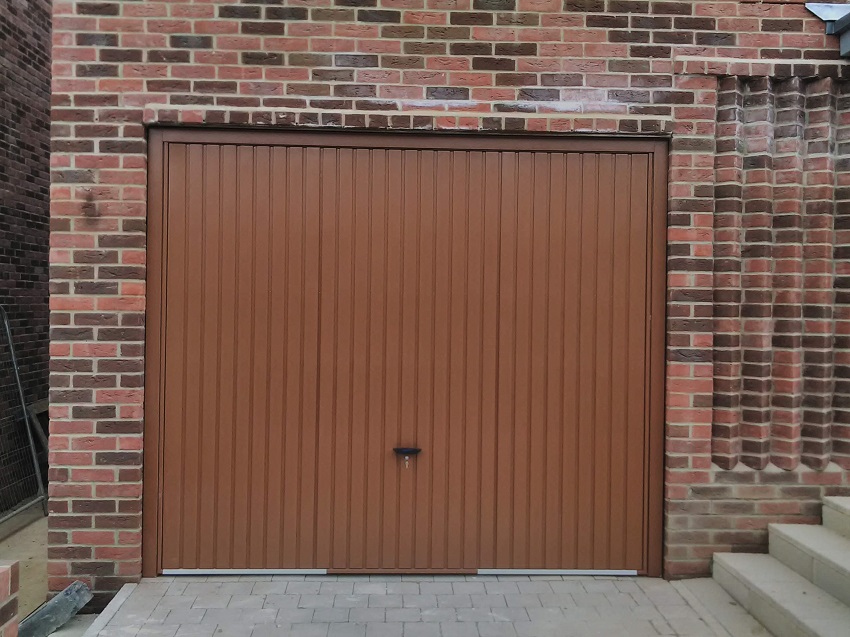 Choosing an appropriate style and material for your garage door is important if you want to create a cohesive, authentic appearance. Period and historic homes are renowned for their character and with your garage being such a large external feature, if you neglect the style, it could wind up standing out for all the wrong reasons. Inspired to upgrade your garage door? Contact the team at Wessex Garage Doors today and we'd be happy to talk through the various options available to you.
Choosing a new garage door?
Explore our range of leading garage door manufacturers. We'll help you to choose the right door for your home.
Search Garage Doors