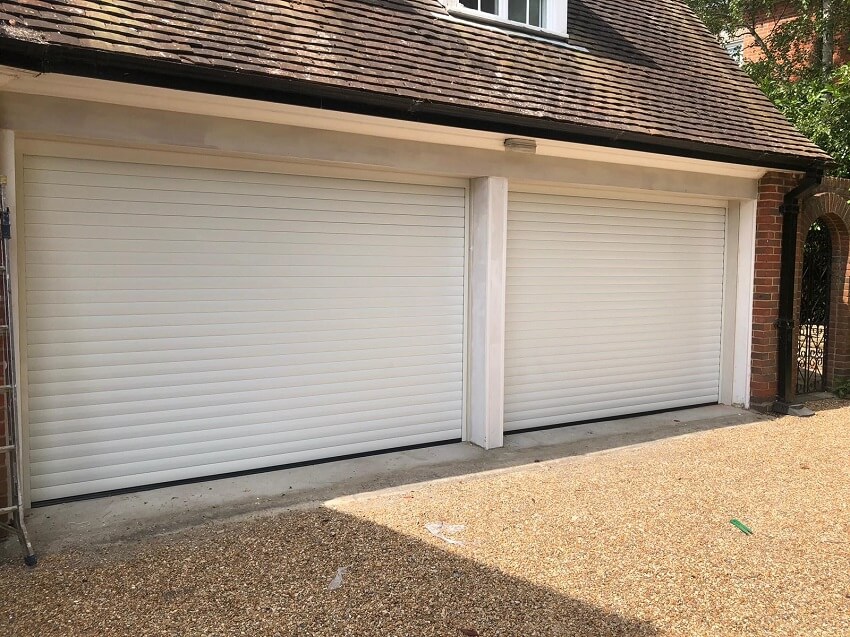 Choosing to replace an old garage door is a quick and effective way to boost the kerb appeal of your home and add value, while also keeping your property and vehicle as secure as possible. They're a way to add personality to your home and create a cohesive look that fits in with the rest of your home's style.
But installing a garage door isn't like installing a regular interior door – it requires a skilled professional to ensure the door is fitted safely, securely and will last. The installation time can vary based on several factors – here, we take a look at how long you can expect the installation process to take and what's involved.
How long does installation take?
There are a few factors that will affect how long the installation of your new garage door will take:
The size of the current door versus your new garage door, whether it's a large or small door, and whether modifications need to be made to the opening to get it to fit securely
Whether it's a new build or if there's a door already in place which is the exact same measurements.
The weather conditions on the day you're having the door installed
Whether the engineer can reuse the wiring and brackets or if they need replacing
Generally speaking, a garage door installation will take around 2-5 hours, but naturally this depends on the factors listed above. Our qualified engineers will keep you updated, from an estimate of when we carry out your home survey and while we're installing the door, so you're always aware.
The length of time needed to install a new garage door also depends on the type of door being fitted. Up and over garage doors need to be balanced in all positions to ensure the door swings up properly, while a roller garage door is often simpler and can be completed in a slightly shorter time.
A sectional door is one of the more complex doors to install, due to the design. All sections need to be synced up correctly with the operating mechanism, which can take a little longer to complete.
What does the process involve?
The first step is to disassemble the old door and check whether the tracks, rollers, springs and cables are in good enough condition that they can be reused. If they are damaged or worn in any way, these will need to either be repaired or replaced before the new door is put into place.
The new door can then be installed and tested to ensure it's working properly and safely. If you have chosen an automated garage door, the engineer will also talk you through the operation of your new door and answer any questions you may have. A qualified engineer who has experience of installing garage doors will usually be able to get your new door fitted in place and working within 5 hours.
Choosing a new garage door?
Explore our range of leading garage door manufacturers. We'll help you to choose the right door for your home.
Search Garage Doors
The importance of a professional installation
You may be wondering if it's possible to install a garage door yourself, and while the answer is most likely yes, it's a big undertaking if you don't have the relevant experience and tools for the job. Professional garage door installers know how to install the door properly and safely the first time, so it doesn't just ensure an efficient job but also saves you time and money. A garage door is heavier than many people realise and trying to install it yourself can be dangerous and potentially result in an accident.
With a professional installation, you can use your new garage door the same day, whereas attempting it yourself is not only time-consuming but could be unsafe. What's more, our team of professional installers can take your old door away (for an additional fee), so you don't have to worry about disposing of it yourself. The process is stress-free and far quicker than trying to do the installation yourself.
At Wessex Garage Doors, we offer a hassle-free process, from choosing your new door to having it installed as quickly as possible. We work with leading manufacturers and provide a great selection of doors in various colours, materials and styles to suit your home. Why not contact us now for a free home survey?