During the darker winter months, lighting can make all the difference for the ongoing use and functionality of your garage. These days, garages have become an important extension of our homes and living space, so the type of fixtures you choose will depend on the purpose of your garage and how often you use it.
This article will discuss the various types of garage lighting, so you can decide which will be most suitable for your property.
Lighting for inside your garage
Fluorescent lights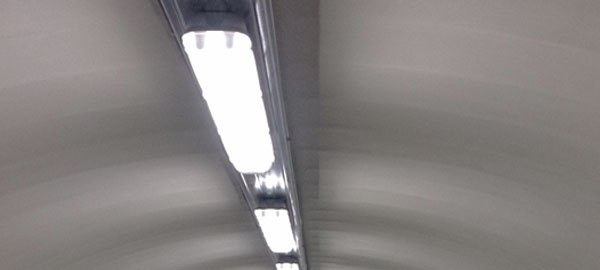 Whether you use your garage as a workshop or for car parking, fluorescent lights are a hardwearing, practical lighting option to make up for the minimal or non-existent natural daylight inside the garage. Favoured for their reliable use and energy efficiency, wrap around fluorescent fixtures are a popular choice when it comes to lighting a garage evenly. They offer:
Exceptional light output
Compact design
Flicker-free operation
Not only this, fluorescent lights are far more cost-effective compared with other lighting alternatives, so you won't need to worry about breaking the bank when choosing these fixtures. There are also upgraded versions available which may be slightly more pricey, however the efficiency of fluorescent lighting makes it worth the extra cost.
Recessed lights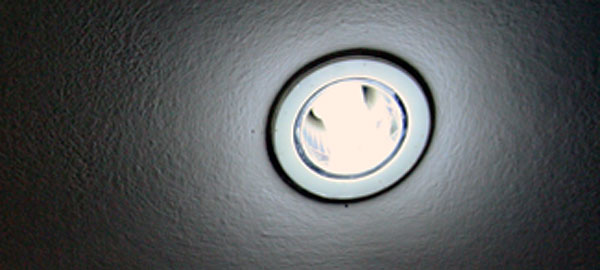 Often referred to as can lights, recessed lighting takes the form of spotlights fitted in the ceiling. Not only does this create a stylish effect inside your garage, it's minimalist look ensures there is no detraction from the purpose of the space.
A major benefit of recessed lighting is its versatility, as it can either be grouped together to light the entire garage, or placed directly above areas which need to be illuminated, such as work benches. For exceptional light control, most recessed lights have a dimmer function, so you can choose how bright you would like your garage to be.
Track lights

If you are searching for a more energy efficient option, track lighting offers the perfect solution. Its design means you can use energy saving bulbs to save money on your energy bills as well as the ease of replacing the bulbs as and when. Plus, a lot of track lights are directional now meaning you can spot light the particular area you're wishing to work in / illuminate.
Lighting for outside your garage
Downlighters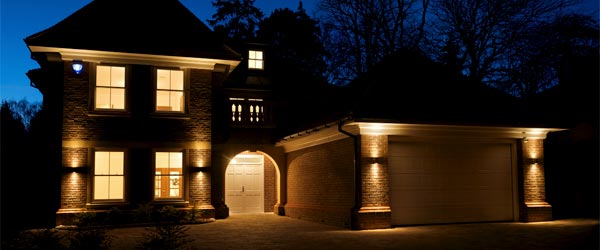 Particularly popular for modern homes, downlights help improve safety and security around your property. Whether you use your garage to store your vehicle, or as a workshop to carry out DIY tasks, downlighters are a stylish way of illuminating the garage door entrance and creating an inviting glow for your property.
Downlighters limit light pollution onto neighbouring properties, and energy efficient LED downlighting is available for a greener alternative.
Security lights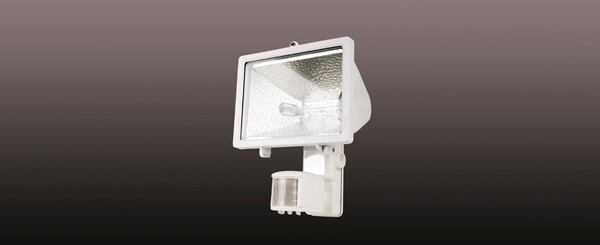 Similar to downlights, security lights can light up your garage door, making it safer and easier to access your garage after it gets dark. Security lights also act as an effective precautionary measure, so you can enjoy peace of mind that your property is secure while you are away from your home.
Solar security lights are a popular choice for homeowners looking for an energy efficient solution, as they are charged by sunlight during the day so they can emit light at night.
---
As with the rest of your home, it's important to look after your garage so it fulfils its purpose and remains fully functional. Equipping your garage space with appropriate lighting will help protect drivers, passengers and pedestrians, so they can use the garage and the surrounding area safely.
Another way of increasing the security of your garage is to check the functionality of your garage door. Whether you require thorough garage door repairs or an entirely new replacement door, look no further than the experts at Wessex Garage Doors – simply give us a call today to find out more!