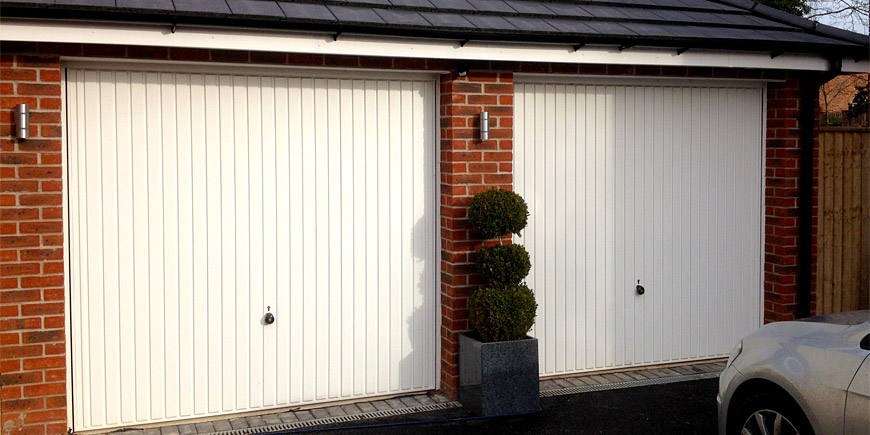 If you are about to buy a new garage door then you will need to make a decision about whether you are going to have the door installed by professionals, or if you are going to do it yourself. Unfortunately, it is the case that many homeowners attempt to install the garage door themselves, and then make mistakes which are expensive to fix.
Here we take a look at some of the most common garage door installation issues and what you can do to avoid them.
Not having enough space to work
One of the major challenges for installing a garage door occurs when there simply isn't enough space to work with. When you are having a garage door installed you need to ensure that there are no cars on the driveway or anything else that could interfere with the work taking place. Remember you'll need more space than the door will need to open in order to safely work on it.
Whether you are installing your garage door yourself or you are calling in professionals, you need to make sure that you are leaving sufficient room at your property for the work to be carried out in a safe and efficient manner.
Delivery not possible
This might seem like an inconsequential issue but it actually brings people unstuck more often than you might think. If you live in a rural area, or somewhere that a delivery lorry could conceivably have issues reaching then it is vital that you give relevant directions to your property that a larger vehicle can navigate.
There can be nothing more frustrating than having your installation pushed back because there was no way for the delivery vehicle to reach your property.
Unfinished garage floors
This can be an overlooked issue – when you come to install your garage doors, it is first important to know where your floor is going to be. This needs to be exact, as otherwise the doors will not fit into the space correctly, and it can mean that your door has to be refitted.
At the very least you should know exactly where you floor is going to be rise to, but it is always preferable that the door should be installed after all the work on the floor has been completed. You don't want the challenge and expense of re-fitting a door where you made a mistake over the height of the floor.
Trying to install alone
If you are thinking of installing your garage door yourself then you should understand that this is a moderately challenging job for someone with decent DIY experience. However, it is crucial to understand that some parts of the job should not be attempted if you are on your own. For example, the springs can be very dangerous if you are working by yourself.
Make sure that you have someone with you when you work with the springs – and of course a second pair of hands will make the whole task a lot simpler.
Trying to install without expertise
Perhaps it should be mentioned that if you feel like you might not have the necessary knowledge and skills required to fit your garage door then the task may be better left to a professional installation team. Making a mistake could be expensive to fix, not to mention time consuming. Ultimately if you lack the experience you may well having to bring in expert help anyway.
If you are interested in learning more about having your new garage doors installed please get in contact with the team at Wessex Garage Doors today. Our installation specialists would be happy to work on your door and help you avoid any of these mistakes.