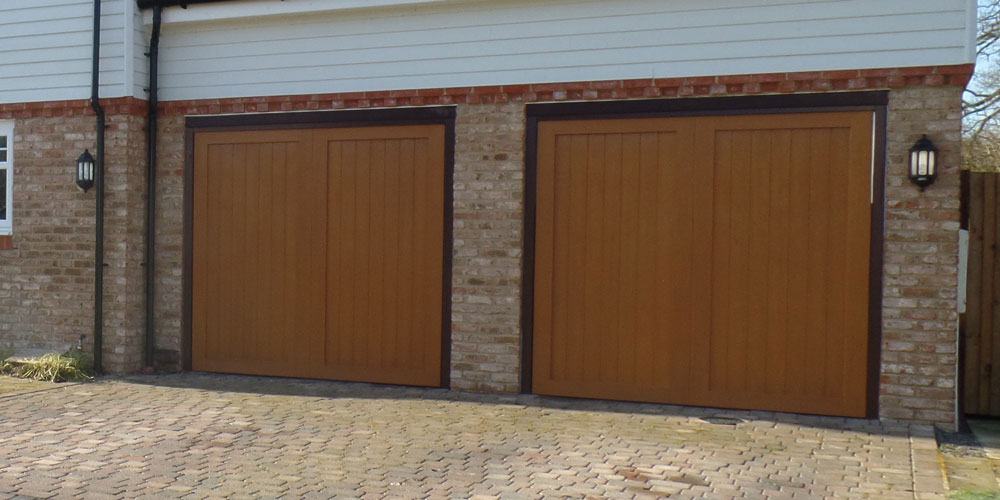 Glass reinforced polyester (GRP) is rapidly gaining popularity as a material for garage doors. At Wessex Garage Doors we supply a huge range of stunning GRP models that could look perfect for your home. If you are thinking of having a new garage door fitted soon, it could be worth considering GRP as an option. Here are four key advantages of GRP doors.
They are strong and durable
Many homeowners choose steel or wooden doors, believing these materials to have superior strength to the alternatives. But GRP is a very strong and durable option – these doors consist of a single composite panel that is very solid. This ensures that GRP is a great choice in terms of home security, especially if you have got a garage with access to the home.
They won't rust or corrode
One of the most common problems with steel as a material for garage doors is that they can rust and corrode over time. But GRP garage doors are not vulnerable to this problem. This means that GRP doors are very suitable for homes close to the coast or in other areas where there is a significant amount of salt in the air. This can play havoc with steel doors and significantly reduce their lifespan, while GRP doors are not tarnished by salt and will last much longer.
Choosing a new garage door?
Explore our range of leading garage door manufacturers. We'll help you to choose the right door for your home.
Search Garage Doors
They are available in a range of designs and styles
You can buy GRP doors in a broad variety of styles – it's easy to find one that suits the aesthetic of your home. Whether you're looking for a modern glossy finish or a stylish woodgrain, you'll be able to choose a GRP option that's right for you.
They are low maintenance
We have already talked about how GRP does not corrode or rust in the way that steel does. But it also has a range of maintenance advantages above almost any other material. Unlike wood it will not warp or shrink, and it won't require the same sort of attention that you would need to give a timber garage door. The material is also highly resilient to damage – it can withstand knocks that would leave dents and marks in steel and wooden doors.
---