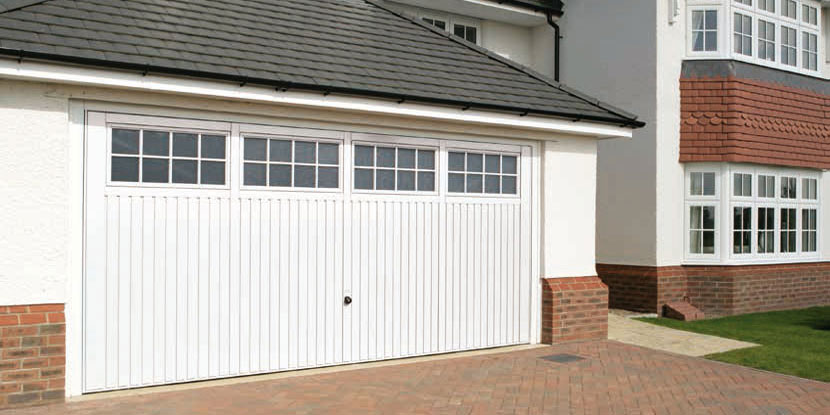 Replacing your garage door can help keep your home secure, improve the look of your home from the outside and can even save you money in the long run on heating and energy bills. These are just some of the ways that swapping out your old garage door for a new one is a great home investment. Keep reading to find out more reasons you should be thinking of getting an upgrade.
Make your house look even nicer
If you're looking to sell your home, then you'll know that keeping up appearances can be important in a competitive property market. If you're garage door is a bit old, getting a new one can be an easy way of improving the curb appeal of your home. There are many types of garage doors available to help make your house even more eye-catching to a potential buyer.
Increase your property value
A new garage door can be fantastic way to add value to your home. Fitting a new, automated garage door or getting a nice new door from a leading manufacturer can give your home a new and modern look, which helps to up the price of your home. A professional can also get a new garage door installed for you quickly and efficiently, giving you more time to focus on other projects to improve the value of your home.
Choosing a new garage door?
Explore our range of leading garage door manufacturers. We'll help you to choose the right door for your home.
Search Garage Doors
Get a good return on investment
Even if you're not planning to sell your home straight away, a new garage door is still a good long-term investment. New garage doors have been shown to typically retain their value. They can also save you and future buyers money on energy costs and more.
Save money on heating
Energy bills can be expensive, but a new garage door can help reduce those costs and save you money in the long run. Garage doors can be the biggest opening to your home, meaning that a lot of hot and cold air could escape. Getting a new, modern, energy-efficient garage door installed can improve the overall insulation and reduce heating costs.
Lower maintenance costs
Older garage doors can be harder to maintain and get worn out with age. A new, modern garage door made from stronger materials can last for much longer before needing to be replaced again. This can also help with your potential return on investment.
Improve security
Unfortunately, older garage doors are less secure and can be an easy target for potential break-ins. New garage doors from reputable manufacturers are typically more secure, lock easier and can be integrated into automatic security systems.