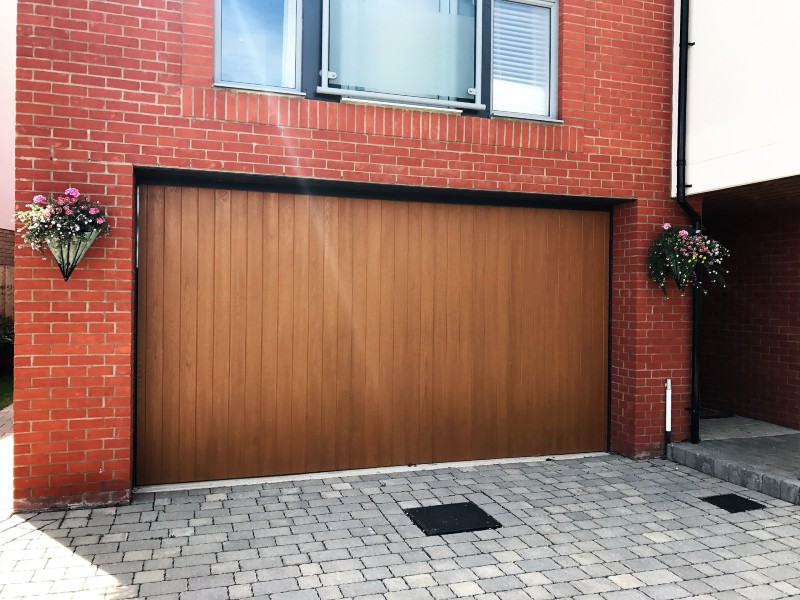 Even with the right care and maintenance, everything eventually succumbs to wear and tear, or simply breaks down due to old age. Wooden garage doors are a beautiful addition to any home, adding character and warmth to the exterior of your property, but they do require attention to keep them looking and functioning at their best. If you've had your garage door for a while, it could be reaching the time to replace it. These are some of the common signs that it's time to replace your wooden garage door to prevent it becoming unsafe or inconvenient to use.
Why choose a wooden garage door?
Wooden garage doors are popular for a number of reasons, starting with the aesthetic appeal they provide. Wooden doors come in a range of styles and colours, and they can be painted to suit your tastes too. Whether you want a traditional farmhouse look or you want something more contemporary, there are wooden garage doors to suit your style.
They can also help to increase the value of your property as well as enhancing the safety, as they're durable and hardwearing. With the right care and maintenance, a high-quality wooden door will last for years, and they're perfect for customisation so you can tailor it to suit your needs. But maintaining the door means checking for signs of damage or disrepair, such as the following signs.
Visible decay on the door
Wood is prone to decay and rot if it's exposed to moisture long-term, and cracks or holes forming is a classic sign that decay is present in your wooden door. Similarly, visible water damage can leave your door prone to decay. When decay is left, it can spread and impact the structural integrity of your door, posing a safety risk as well as affecting the look of your door. For these reasons, it's important to act quickly if you spot signs of wood rot or mould, to repair the damage or replace the door if it's too far gone.
Unusual noises
It's normal for your garage door to make some noise when it's being opened or closed, but when unusual noises start to occur, it's worth checking the door is working as it should be. Clicks or whirrs are a sign that there's an underlying issue, such as broken springs or an issue with the motor if you have an electric door. In these instances, it's worth having the door checked by a professional to fix the damage or to have a new door fitted.
A change in opening or closing speed
If your door takes ages to close, or closes far too quickly, this can be a sign of damage to the internal mechanism of the door. Any problems with the opening or closing of your garage door need to be resolved quickly, as this can make the door unsafe to use for you and your family or pose a risk of damage to your vehicle. It can also put your garage and home at risk of break-ins. To keep your garage door safe and secure, you need to ensure that the door is practical to use – if it's not, it could be time to install a new one.
Dated design
As with any area of your home, over time, certain features can begin to look dated. Whether you've had your garage door in place for many years or you've just moved into an older property and are upgrading it to your style, an outdated door could bring down the look of your property. In these instances, replacing it to a more modern style can help to improve kerb appeal and update your home instantly. You may want to replace it like-for-like or it could be an opportunity to go for something more convenient such as an automated garage door – the choice is yours!
Choosing a new garage door?
Explore our range of leading garage door manufacturers. We'll help you to choose the right door for your home.
Search Garage Doors
Final thoughts
Whatever style of garage door you have, regular maintenance is important to not only keep the door looking its best for years to come but also to ensure it continues to work properly. Your garage door needs to be convenient and secure, but also safe, and maintenance plays a vital role in ensuring that the door provides this.
Wooden doors are stunning and sophisticated, enhancing any home, but they do require care to keep them looking great and working properly. The team at Wessex Garage Doors can help you maintain your door and enhance its durability with proper care – contact us today to discuss a new door installation or to book in a repair.