Cardale Wooden Garage Doors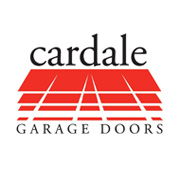 Cardale wooden garage doors are renowned for their style, build quality and longevity – if you're thinking of having a new timber door placed on your garage, they could be perfect for your needs. Wessex Garage Doors is a supplier of garage doors to homes in the South East of England and beyond.
Cardale is one of our most popular brands and we are proud to offer their impressive range of wooden garage doors to you. For more information you can get in contact with us today.
Timber Garage Doors from Cardale
Cardale offers a huge variety of stunning timber doors in either an up-and-over or side-hinged mechanism. Each Cardale door is hand-crafted using cedar wood from sustainable sources. This means that each stunning door is completely unique. There are a fantastic variety of styles to choose from, which are base coat stained and can be finished in a colour of your choice.
These timber doors look fantastic but also offer excellent durability. They are treated to protect them against the weather and will last for many years.
More about Cardale
Cardale is a British-owned business that has been producing premium quality garage doors for more than 50 years. They have introduced multiple innovations to the market and today they retain a reputation for developing unique products. The company has a superb reputation for craftsmanship and quality levels.
If you're looking for a manufacturer that hand-makes all of their doors in the UK and places a real emphasis on sustainability, Cardale could be perfect for you. Get in contact with us today and we would be happy to talk through the range of Cardale doors that could be the perfect fit for you home.
Contact Us Today
Whether you've just started gathering information or you are trying to choose between specific Cardale models, at Wessex Garage Doors we can provide you expert advice and guidance. Please get in contact with us today – you can call us directly on 0800 161 3733 to talk it through with an experienced member of the team. Alternatively we are available by email at info@wessexgaragedoors.co.uk.
Additionally, we have a showroom in Surrey where you can talk to us in person and see a range of working doors. We have been supplying Cardale wooden garage doors for many years, so if you have any questions we would be happy to answer them for you.