Novoferm Up and Over Garage Doors
Wessex Garage Doors is highly experienced in the supplying and installing the finest quality garage doors. Based in Surrey, we serve much of the South East, striving to provide excellent customer service and amazing value for money. Calling on more than 25 years of experience, we can help you with any garage door issue that you have.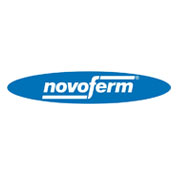 Our team of specialists have real expertise and are always happy to help you with anything you need. We work with many of the world's most renowned brands – we only use companies that share our commitment to build quality and longevity. One of the most popular companies we work with is Novoferm.
Novoferm Up and Over Garage Doors
If you're interested in up and over garage doors, Novoferm has a selection of fantastic models that could suit your needs perfectly. All of the garage doors that we offer can be supplied with either a manual or automatic mechanism, so you can be sure that you will get exactly what you are looking for.
The Novoferm up and over doors are available in a range of styles including the simple but popular steel Naseby design to the elegant and stylish Guilsborough model. No matter what you're looking for, talk to Wessex Garage Doors about finding a model that would suit your property.
About Novoferm
Founded back in 1955, Novoferm is today one of the largest garage door, frames and doors manufacturers and suppliers in Europe. With a passion for creating devices for everything from residential properties to commercial and industrial premises, the company works throughout the world, as far as Asia and beyond.
There are very few manufacturers that can match Novoferm for levels of durability and quality – they have developed a fantastic reputation over a number of years. We are proud to work with Novoferm and are happy to offer a full range of their products.
Contact Us Today
Whether you are looking to have Novoferm up and over doors installed at your property or you are currently just gathering information, our team is always happy to provide the answers to any queries you may have. Call us today on 0800 161 3733 to get through to a member of our team, or email us at info@wessexgaragedoors.co.uk and we will get back to you as soon as we can.