Novoferm Thornby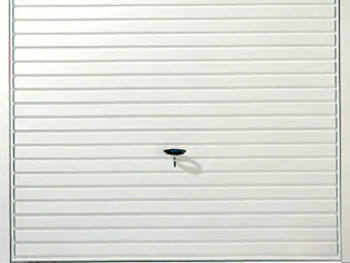 A simple and stylish up-and-over style door, the Novoferm Thornby range is extremely popular with homeowners across the UK. Created in premium galvanised steel, this is a highly durable and long-lasting product that is easy to automate and perfect for almost any style of home.
Novoferm is one of the companies that we often recommend to our clients thanks to their fantastic reputation for safety, security and longevity. We are very proud to work with them as a supplier. The Thornby is one of the most popular models that we sell from their range. For more information on Novoferm and Wessex Garage Doors, or to get a quote, please don't hesitate to contact us today.
The perfect door for your home
All Novoferm models are built to an exceptionally high standard, so you can feel confident that the Thornby is a long-lasting and resilient garage door. The attractive vertical rib design is a real classic and can boost your home's façade whether you live in a modern or traditional property. The door can also be finished in a range of standard colours, but it can also be arranged to have the door manufactured in any colour on the RAL chart.
Why choose a Novoferm Thornby?
This is certainly a product that is one of the most popular with our customers. These doors enjoy all of the following features:
Available in a wide variety of colours and finishes to suit your home
Unique Novoferm twin shoot bolt locking system
Created with durable premium galvanised steel
Spring assisted lifting gear for smooth and reliable operation – ideal for automation
Built to the high safety requirements of the EN 13241-1 and according to quality management specifications of ISO 9001
For more information
If you are thinking of having a new garage door installed, the Novoferm Thornby can be a fantastic choice. You may still be gathering information on the range of Novoferm products available, or interested to know what Wessex Garage Doors can do for you, so why not get in touch with us for more details?
Our team is highly experienced and knowledgeable in all aspects of garage doors and we would be happy to answer any questions you might have. Please call us directly on 0800 161 3733 to talk through the details with a member of staff. Alternatively you can email info@wessexgaragedoors.co.uk and we will get back to you as soon as possible.