Novoferm ISO45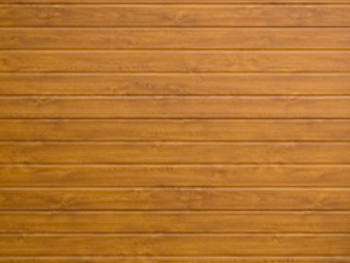 The Novoferm ISO45 is an insulated steel sectional garage door – one of the more popular that we supply at Wessex Garage Doors. This premium door is made up of individual sections connected with hinges and filled with 45mm insulation. This means it is extremely practical as well as having a simple and classic appearance.
The ISO45 has an attractive design that can suit virtually any home, from a traditional countryside property to a more modern house. It is also highly durable and long-lasting thanks to the quality of the material and honed manufacturing techniques. To learn more about the ISO45 or the full range of Novoferm doors we offer, please contact us today.
Choosing from the Novoferm range
Novoferm has developed into one of Europe's most renowned providers of doors. Based in Luton, the company holds a long history of manufacturing high quality garage doors, staying at the forefront of the technology.
The brand is well known for its innovative approach and its use of the best quality materials to create superb products. At Wessex Garage Doors we are proud to work with Novoferm and often recommend them to our clients.
The ISO45 is undoubtedly a favourite with our customers. The sound proofing and heat insulation ensures it is very practical for home use, especially if you have a garage adjoining your property. It is made using double-skinned galvanised steel sections with a CFC-free rigid foam core.
Why choose the ISO45?
The ISO45 would be a fantastic choice for your home. Some of the reasons that our customers choose this model include:
Available in a wide range of surface finishes and RAL colours
Easy and smooth operation with excellent design
Reliable and long-lasting
Highly burglar resistant for security
Excellent personal safety features in accordance with EN 12604 including anti-pinch feature
Contact us
If you would like to learn more about the ISO45 or any of the Novoferm doors that we offer, our experienced team would be delighted to provide you with the details. Our team of experts has years of expertise in garage doors and can offer you any information on Wessex Garage Doors or the products.
Get in touch with us by calling 0800 161 3733 or emailing info@wessexgaragedoors.co.uk – we will get back to you as soon as possible. We can provide you with a free quote or any advice and information you require.