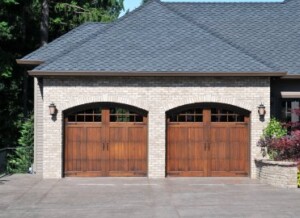 The things you keep in your outbuildings can be worth thousands of pounds – your lawnmower, power tools, bikes and, of course, your car! But sometimes locking them away isn't enough to keep them protected from determined burglars and professional thieves, so you must ensure that should they manage to break in, that your belongings are covered with your contents insurance.
Improve Your Garage Security
Install security lighting around your garage to deter intruders – an expensive but invaluable investment if your garage contents are particularly valuable.
Have your garage door serviced and check the function and resilience of your lock regularly – a rusty door or padlock is an invitation to a thief!
Check the condition of your garage hinges regularly too – if they are damaged or rusty, there's no point in investing in an effective lock as a burglar can simply remove the hinge to gain access.
Fix extra locks onto the cupboards that contain expensive tools and equipment inside – the additional effort might deter a potential thief that gets a glimpse of your garage contents.
Secure your windows with locks and toughened glass.
Frosted or opaque glass will also have the additional benefit of hiding your belongings, so if anyone does try to sneak a peek they won't be tempted by the valuable contents on display.
Contents Insurance for Outbuildings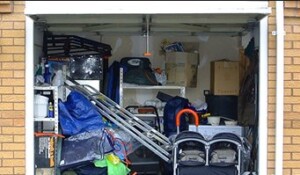 According to statistics from 2009, the average garage contains almost £2500 worth of belongings, and that doesn't include the family car! And with an increasing number of people using their garage as a place to work, study or exercise, it's not unusual to find valuable IT and gym equipment in garages and outbuildings.
So it makes sense that you would have contents insurance for your garage. Many home insurance policies cover your outbuildings, but you must check the limit and conditions. Some will only cover your garage if it's attached to your home, will place a limit on the amount they'll reimburse and may insist your garage door is regularly serviced.
If you have items in your garage that are worth more than £1,000 you may find that they will have to be listed separately, to ensure they are fully covered, or they may not be replaced if stolen. That's why it's also essential that you keep receipts for expensive items, and you could even take photographs to help with the valuation process and speed up any claims you might make.
But we know that prevention is better than a cure, so even if you've taken out all the additional insurance you require to ensure that you won't be out of pocket if your garage is burgled, follow our tips below for improving your outbuilding security and don't let your garage become an easy target for opportunistic thieves.