The concept of a traditional garage has changed over recent years; the idea of using a garage as a place to store vehicles isn't as true as it once was, with many homeowners utilising this space for a host of purposes. Whether you want to add another room to your home, need extra storage space or are simply looking to add value to your property, a garage is considered extremely beneficial.
This article will serve to explain why garages are a necessity for properties nowadays and how you can benefit from this addition.
Storage

If you require extra storage space for your vehicle(s) or belongings, garages are a great way of protecting the items you want to look after. This offers the perfect opportunity to declutter your home and store items you want to keep in pristine condition in a safe, secure place.
Extra Living Space
Alternatively, more and more homeowners are choosing to convert their garage into extra living space. A garage conversion is typically one of the quickest and most cost-effective ways to add living space and value to a home. As the structure of the room is already in place, all you need to do is change the interior of the garage to fit with your requirements.
You must consider:
Building Regulations
Flooring
Ventilation
Heating and Cooling
Wiring
Plumbing
Playroom
Similarly, if your garage is currently unused, it can make the ideal space for a playroom. All that's required are a few basic changes and you can easily convert your garage space into a playroom for your kids to enjoy. You must take into account the same considerations as stated above, while making sure that the room is completely child-friendly and safe by:
Making sure all doors have locks fitted to prevent your child from wandering into the garage without you knowing
Keeping all hazardous substances and dangerous tools locked away out of child's reach
Checking the safety of your garage door
Fitting your garage door opener high out of the reach of young children
Home Office
As the option of working from home becomes increasingly popular, one of the biggest challenges is finding a room quiet enough to concentrate in. A garage addition can provide the perfect space for a home office, so you can focus on your work without any distractions.
Garage Doors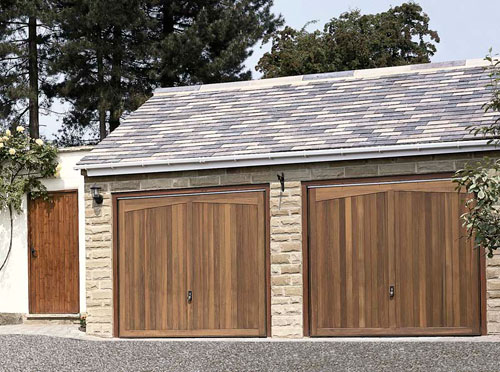 Whatever you decide to use your garage for, the functionality and safety of your garage door is of paramount importance.
When choosing a design which will complement the rest of your home, you must consider performance as well as style. That way, your door remains fully functional when required, or can blend in with the rest of the room when not in use.
There is plenty of choice on the market nowadays, from the traditional up & over garage door, to impressive wooden doors as well as convenient automatic garage doors.
—-
Wessex Garage Doors
Here at Wessex Garage Doors we provide a comprehensive range of garage door designs, so you will have no trouble finding the most suitable door which meets your requirements, taste and budget.
For further advice on how to transform your garage, take a look at our previous article titled 'Make The Most Of Your Garage Space'. Simply contact our expert team today to learn more about how you can benefit from our services – we are always happy to help with any enquiry.